Hear from Catherine O'Brien
.
Graduate to Product Manager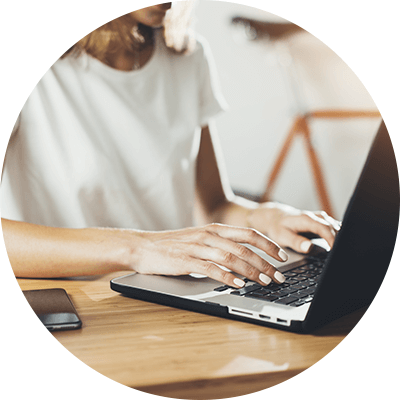 I joined Together in September 2017 as a recent graduate. I'd just completed my degree in Business & Marketing, but I wasn't quite sure in which direction I wanted to take my career. That's why the rotational element of Together's Graduate Scheme really appealed to me, so I could find what I was most passionate about!
I also really liked the family-feel of the place, that it was a large enough company to find progression opportunities, but not so big that I would feel like just a number. Together is a business that really cares about its people and wants to see them develop, and this came across even at interview stage.
Can you tell us what it was like starting as a graduate?
I'm really lucky that I was able to join Together with another group of graduates. Though we spent our six month rotations in different departments, we were able to learn a lot from each other, and push each other to do our best – while having a close support network to lean on.
My first manager was also an ex-grad, and she quickly became like a mentor to me. I was able to learn a lot from her experiences as well as my own, and she gave me a lot of confidence to keep striving for new opportunities.
How has your experience evolved, and your role changed?
During my time on the Graduate Scheme, I worked across a number of different departments around the business, which gave me a greater understanding of how all of our roles fit together. This has given me a much broader perspective of the company, and I personally think I've got a huge knowledge advantage now – as well as having gained a lot of transferrable skills.
After being on the Graduate Scheme, I joined the Commercial Change team as a Customer Experience Manager, which involved looking for trends in customer feedback to see where we could improve, and embed listening to customers on a wider level across the business.
I've since been promoted to Project Manager working in our Group Change function, and I've already delivered some exciting transformation projects!
What qualities do you need to do your job well?
That's a great question! I'd say communication and relationship building is key at Together – especially in my role. Working in Change, I need to collaborate with a number of different stakeholders and departments on a daily basis – so it really helps being able to get along with people, and understand their needs.
I also think it's really important to be positive and flexible. Working in Change means embracing new ideas, and being open to things constantly moving!
How would you describe the culture at Together?
In one word, I'd say inclusive. The business isn't hierarchical at all – it's very open and friendly. The Execs always have their doors open, and they really want to get to know you and listen to your ideas.
In fact, through our Professionals Network which the graduates run, there plenty of opportunities to have discussions with senior leaders and make your voice heard. You can also take advantage of informal mentorships, which gives you the chance to learn from various experts from around the business.
What tips do you have for someone joining Together?
The best advice I can give is just to dive right in!
We believe in giving people freedom and responsibility in their roles – so you'll have plenty of opportunities to make a difference and really shine. But of course, you'll always be given support and guidance when you need it.
I'd say just be yourself, get to know the business as much as you can, and discover what unique skills you can bring to help us become even better!