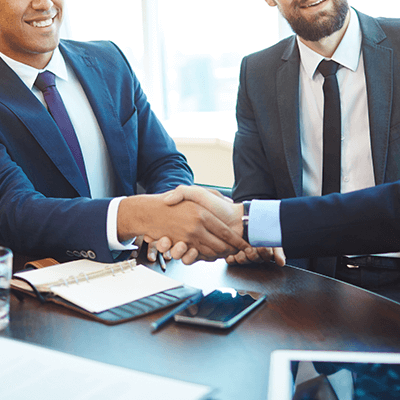 Auction finance for intermediaries
Flexible auction finance, fast 
.
Working in partnership to support your customers. We know no two cases are the same, so we use common sense to make all of our lending decisions.
We've navigated the world of finance for more than 45 years. And for more than a decade now, we've been working with auction houses to help their customers secure finance and complete their purchases within 28 days.
Partner with us and our experts will be on hand before, during, and after each auction.
With a focus on speed and flexibility, we now fund over £60m of auction purchases each year. And pay a commission for every successful application back to the referring auction house.
Not only that, but the ease of the process can improve the reputation of your auction house and encourage repeat business.
We'll lend on a huge variety of lots:
· Residential properties.
· Commercial properties.
· Land purchases.
· Buy-to-let, HMOs and other investment opportunities.
How we can help your customers
Our experienced team can make 'in-principle' decisions, in the room, in minutes. Giving your bidders the confidence to raise their paddle, safe in the knowledge that funding is available.
And we know that no two cases are the same, so we use common sense to make all our lending decisions. Meaning we can often lending in circumstances when others won't.