The modern mortgage
One in two people fit 'non-standard' lending criteria*
.
Driven by changing employment and living patterns, the growth of the gig economy and the rapidly rising cost of living, as many as half a million borrowers could be locked out of the UK mortgage market without the support of a non-standard mortgage lender, like Together.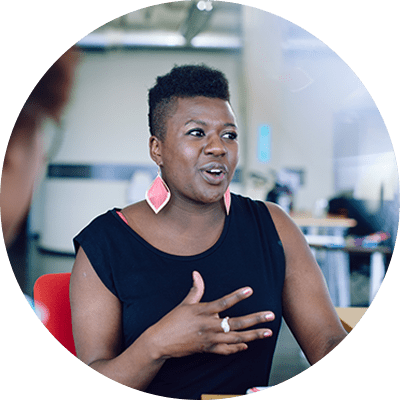 Our nationwide study estimates one in two people (53%) already fall into one or more lending criteria classed as 'non-standard'. And of the 7,000 consumers we surveyed, 19% said they'd been rejected for a mortgage within the last five years citing the following reasons:
22%

Having 'non-standard' income – such as being self-employed

26%

Being in a 'non-standard' buying situation – such as Shared Ownership

12%

Wanting to buy a 'non-standard' property – such as one with a thatched roof

21%

Having a 'non-standard' profile – such as being divorced or over 55

21%

Having thin or impaired credit
Like Emma.
She runs her own digital agency, regularly receives dividends and owns a couple of rental properties.
After a successful trading year, she's dreaming of remodelling her home with a state-of-the-art kitchen and a spacious extension to entertain friends.
At Together:
• We can accept up to 100% of dividends and rental income (including projected income).
• We have no loan to income restrictions and utilise customer stated affordability.
• We offer interest-only options on remortgage and second charge loans.
Our common-sense approach to lending means we can be flexible in all of these circumstances, and help more of your clients realise their property ambitions.
Get in touch to find out more about the self-employed mortgages and loans available from non-standard mortgage lender, Together.
For professional intermediary use only.

*Together's Poll of 7,000 UK adults, conducted by Opinium in June 2022, shows 53% of respondents have one or more 'non-standard' criteria.