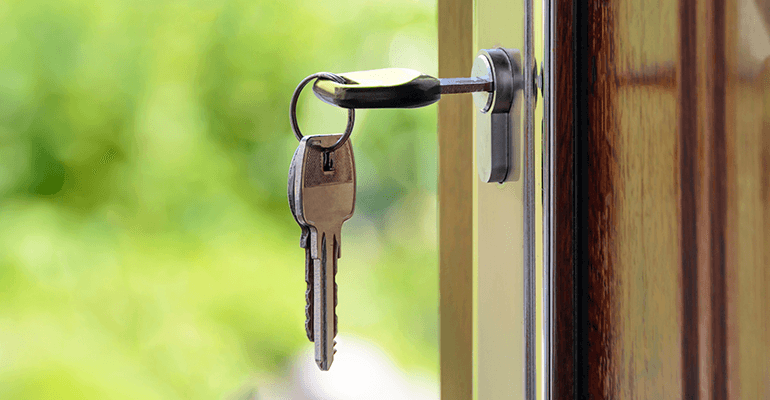 Shared Ownership gets customer back on the right track
.
Following his divorce in 2014, Stuart Macklin, now in his mid-forties, was faced with selling the family home and moving back in with his parents on a temporary basis. By 2017, having struggled with his mental health and building up enough of a deposit to get back on the property ladder, Stuart applied for a mortgage via his bank.
However, this was not as simple as he first hoped. Stuart was dismayed to find his mortgage application rejected on the basis his credit score, something that he had struggled with since his divorce years before. The deposit he'd worked hard to save was also deemed too small to grant a loan sufficient for the property area he was interested in. He added: "Having been stuck in such a bad situation for so long, I was finally in a place where I could rebuild my life. But all I felt that I was being judged unfairly." Stuart said he felt dismissed and got the impression the lender was uninterested in helping him achieve his goal of owning a property of a decent size.
Determined to keep his independence, Stuart set about finding an alternative route. After some quick Googling, he came across Together. We suggested Stuart look at the option of Shared Ownership.
We then assessed Stuart's mortgage application and agreed to provide the mortgage of nearly £55,000 so he could get his hands on the keys of his 1-bed flat in Binfield, Berkshire (£225,000). Stuart moved in October 2019. He added:
"From my first conversation right through to when I got the keys in my hand, Together couldn't have been more helpful".
Then came news of a global pandemic. Stuart, who's worked in retail for 21 years, was facing months of depleted finances as his employer was forced to close during lockdown. Stuart was naturally concerned his dream of home-ownership could quickly turn into a nightmare and he was worried about meeting his mortgage payments:
"I'd probably only made three payments before I was furloughed. Covid really impacted the retail sector and I was concerned about what that would mean for me and my finances, but Together couldn't have been more understanding – they offered me a 3-month mortgage holiday without me even having to ask."
It's safe to say that Stuart is not alone in his property experience and Shared Ownership proved a great way to get his foot back on the property ladder.