For everyone from first-timers to grandmasters
Buy to let mortgages
.
We have almost 50 years of lending experience, and have helped thousands of landlords to access the finance they need.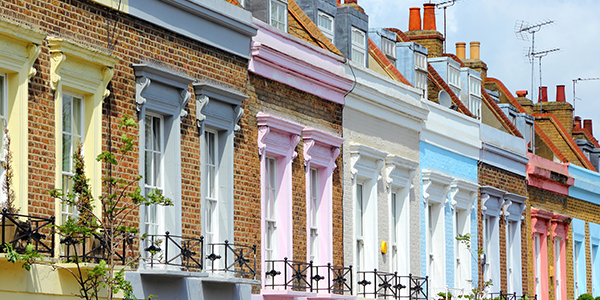 Buy to Let mortgages for a wide range of purposes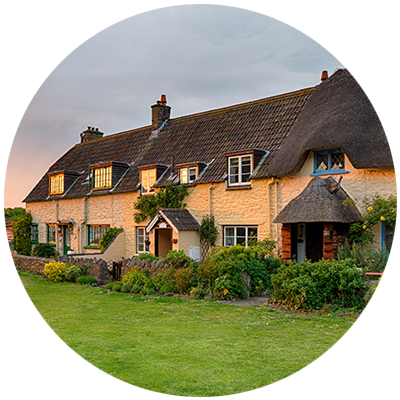 Why choose Together for a Buy to Let mortgage?
We have almost 50 years of lending experience, and have helped thousands of landlords to access the finance they need. Over the years, we've honed our common-sense approach; one which enables us to be more flexible and pragmatic when reviewing your application.
We recognise that many of the most lucrative rental properties are those which some lenders may describe as 'difficult to mortgage', because of their position, condition, or current use. It's why we use people, not computers, to make the final lending decision. And means we can often lend when others can't.
Who are we for?
In the simplest terms, we work with anyone who needs to access borrowing. Whether for them, their business, or their clients. We work with business owners, property developers, investors, landlords and people who are about to try something brand new to them.

And while some lenders struggle to cope with this brave new world, we've always used our common sense, and taken a pragmatic look at real lives. We get to know the person behind the application, because you're more than a credit score or payslip. You've got big dreams, and big plans. And we're here to help you get there.

You can count on us to think outside the tickbox, and make sure an underwriter – not a computer – makes the final decision, every time. It's an approach that's more relevant than ever. And when everything changes again, we'll be ready.
✓

Team empowered to make quick decisions

✓

Wide range of borrowing products offered

✓

Can handle non-typical properties and incomes

✓

Accept imperfect credit
Common questions about Buy to Let mortgages
Can't find the answer to your question below? Please visit our help section.
Can I move into my buy-to-let property?
If you own a buy-to-let property and need to move into it, speak to your mortgage provider about changing your buy-to-let mortgage to a residential mortgage.
If they won't let you do this, it's time to shop around – as you may be in breach of the terms of your buy-to-let mortgage if you move in without their knowledge.
What fees will I have to pay on a Together Buy to Let mortgage?
We charge an Arrangement Fee, and some of our Buy to Let mortgages include an Early Repayment Charge, which you'll pay if you elect to remortgage with another lender or repay your loan in full before the term ends.
We also charge a Redemption Administration Fee when you 'redeem' (i.e. fully repay) your mortgage, to cover costs associated with closing your account and dispensing our legal claim to your property.
All of these fees can vary, so we'll ensure that the fees that apply to your particular mortgage are clearly explained before you sign on the dotted line.
Other fees and charges may be applied to your account during the life of your mortgage, in relation to the management of your account (for instance, if you fall behind on your monthly payments). These are all explained in our Tariff of Charges.
How much deposit do I need for a buy-to-let mortgage with Together?
We have several Buy to Let mortgage products, and the minimum deposit (or equity, if you're remortgaging) we insist on varies based on the property and your circumstances. As an absolute minimum, you'll need to put in 25% of the property's value.
However, if you also own other properties and have sufficient equity, we may be able to use these as additional security to lend you 100% of the value of your new purchase.
Can a first-time buyer have a buy-to-let mortgage?
Yes, we'll consider applications from first-time buyers for a Together Buy to Let mortgage and treat them the same as anyone else. This includes both first-time property investors and people who've never owned their own home as well.
How much can I borrow for a buy-to-let mortgage with Together?
We offer buy-to-let mortgages of anywhere from £50,000 to £2m – and sometimes more! If you want to borrow a large amount (i.e. over £500,000) we may or may not insist on you putting in a larger deposit or more equity.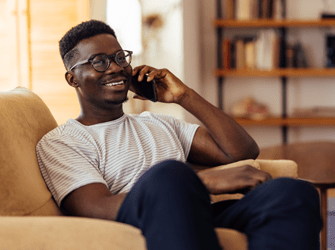 Get in touch
Ready to talk?
Check my eligibility
Your home may be repossessed if you do not keep up repayments on your mortgage.
Your home may be repossessed if you do not keep up repayments on your mortgage.
Together offer a range of regulated products and unregulated products. Together Personal Finance Limited are authorised and regulated by the Financial Conduct Authority (FCA) and offer products including (but not limited to) Personal mortgages, Secured loans, Consumer Buy to Let mortgages and regulated Bridging loans.
Our unregulated products are provided by Together Commercial Finance Limited and include (but are not limited) to unregulated Bridging loans, Buy to Let mortgages, Auction finance and Development finance.