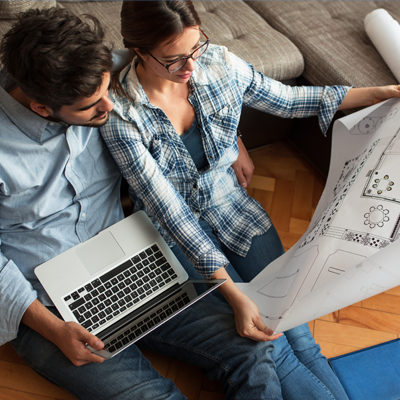 Buy to let mortgages for portfolio landlords
Portfolio buy to let mortgages
.
Multiple properties? Our common sense approach could help.
What makes us different
Trusted

With almost 50 years of lending experience under our belts, you can trust us to get things right for you.

Open-minded

Unlike many, we lend on properties like ex-council properties, high-rise flats and those made of non-standard materials.

Common sense

You're more than a credit score. If the sums show that you can afford the property, we do our best to make it happen.

Smart

Receive updates on your application, upload files & e-sign most documents to open your Together account - all using our secure app.
Our Buy to Let mortgage key facts
£2.5m

Borrow up to £2.5m

4 to 30 years

Terms available from 4 to 30 years

6.25%

Rates from 6.25%/month

75%

Borrow up to 75%* of the property's value
Consolidating unsecured debts with secured lending may increase the amount repaid overall.
Want to expand your buy-to-let portfolio?
Our Buy to Let mortgages are available to a wide variety of portfolio landlords, on a variety of residential and commercial properties, including ex-council, high-rise, or those currently classed as uninhabitable.
We apply common sense, and look at the bigger picture. So we're happy to lend if:
You're buying an additional property.
You need to remortgage your existing portfolio.
You want to consolidate your borrowing into one monthly repayment.
We'll accept rental projections if you've not yet acquired the property, and if your rental income will sufficiently cover the payments, we won't conduct an affordability assessment. We can also take into account other, multiple sources of income when calculating what you can afford to pay.
We won't place a limit on the size or value of your portfolio, and we'll charge the same rates whether you have one property, or 100. In fact, with our lowest-ever rate, our Buy to Let mortgages have never been easier.
Common questions about Buy to Let mortgages
Can't find the answer to your question below? Please visit our help section.
How many buy-to-let mortgages can you have?
There's no strict limit, but some mortgage lenders will put a limit on how many mortgages (or how much you've borrowed overall) they'll let you have. Here at Together, we have no such limits.
Some investors who own lots of rental properties may instead decide to have one very large mortgage that covers all of them, so they have a single monthly payment to meet.
This is known as a portfolio buy-to-let mortgage and is secured against all of their properties at the same time, and is something we also offer.
How do you decide my interest rate?
The rate you're offered may be influenced by several factors, including:
The type of rental property you have (e.g. long-term rental, or short-term holiday let).
The value of the property you're using to secure the mortgage.
How much you need to borrow (both in total, and as a percentage of your property's value).
Your credit history (but not your credit score).
What fees will I have to pay on a Together Buy to Let mortgage?
We charge an Arrangement Fee, and some of our Buy to Let mortgages include an Early Repayment Charge, which you'll pay if you elect to remortgage with another lender or repay your loan in full before the term ends.
We also charge a Redemption Administration Fee when you 'redeem' (i.e. fully repay) your mortgage, to cover costs associated with closing your account and dispensing our legal claim to your property.
All of these fees can vary, so we'll ensure that the fees that apply to your particular mortgage are clearly explained before you sign on the dotted line.
Other fees and charges may be applied to your account during the life of your mortgage, in relation to the management of your account (for instance, if you fall behind on your monthly payments). These are all explained in our Tariff of Charges.
How much can I borrow for a buy-to-let mortgage with Together?
We offer buy-to-let mortgages of anywhere from £50,000 to £2m – and sometimes more! If you want to borrow a large amount (i.e. over £500,000) we may or may not insist on you putting in a larger deposit or more equity.
How much deposit do I need for a buy-to-let mortgage with Together?
We have several Buy to Let mortgage products, and the minimum deposit (or equity, if you're remortgaging) we insist on varies based on the property and your circumstances. As an absolute minimum, you'll need to put in 25% of the property's value.
However, if you also own other properties and have sufficient equity, we may be able to use these as additional security to lend you 100% of the value of your new purchase.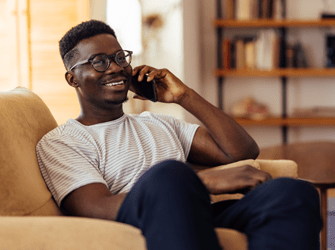 Get in touch
Ready to talk?
Check your eligibility
Any property used as security, including your home, may be repossessed if you do not keep up repayments on your mortgage or any other debt secured on it.
You may be interested in these other Buy to Let mortgages