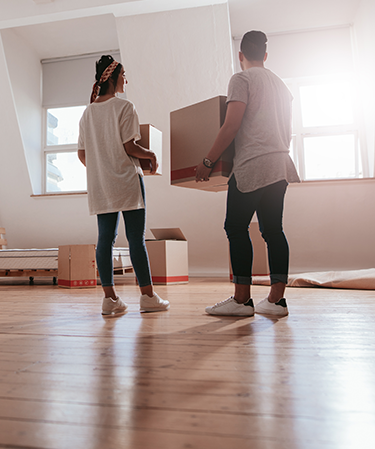 Mortgages for first-time buyers
First time buyers
.
Get on the ladder with a 25% deposit
Flexible on income & credit status
Quick & easy application process
Why choose Together?
Flexible

You're more than a credit score. If the sums show that you can afford the property, we do our best to make it happen.

Trusted

With almost 50 years of lending experience under our belts, you can trust us to get things right for you.

Open-minded

Unlike many, we lend on properties like ex-council properties, high-rise flats and those made of non-standard materials.

Smart

Receive updates on your application, upload files & e-sign most documents to open your Together account - all using our secure app.
Our mortgage key facts
8.15%

Fixed rates from 8.15%/month

8.65%

Variable rates from 8.65%

75% LTV

Borrow up to 75% of the property's value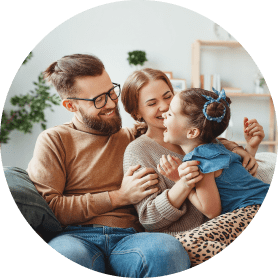 A helping hand onto the property ladder
In a fast-changing world, we take comfort in the things that never change. So it's easy to understand why so many of us still dream of owning our own home.
But that fast-changing world means it can seem harder than ever to get on the housing ladder. You might work freelance, or have a temporary contract. You might rely on monthly bonuses, overtime or tax credits to top up your wages. Your parents might be helping you out with your deposit. But some lenders aren't keeping up with our changing lifestyles, and that could make getting a mortgage harder than you realised.
At Together, you're not just a credit score. We look at the bigger picture, and get to know the person behind the numbers instead. After all… if the sums show you can afford it, we think you should have it. It sounds obvious when you put it that way. But it means we've helped lots of people buy their first home over the years, when others couldn't.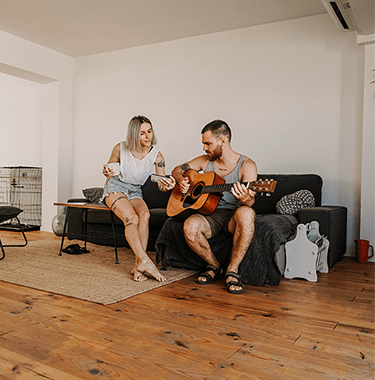 Kate's story
Kate was about to close on a new build home and had a mortgage in place with a high-street bank. That was until they let her down at the last minute, due to historical missed payments on her credit profile. Thankfully we stepped in. Kate first spoke to Together on Christmas Eve and we were able to provide the funds she needed for the purchase in just four working days. Job done.
Figures and details from a real Together mortgage customer. All personal information anonymised. While we aim to lend within the shortest possible timescales, speed of funding varies with every case.
Kate's first-time buyer mortgage with us:
£205,000

Amount sought

14 years

Desired term

4 days

Time from application to funding
Common questions about personal mortgages
Why choose a Together personal mortgage?
We're a specialist lender. We exist to help people who would likely be turned down by mainstream lenders. Perhaps it's your employment status, your credit history, or the property itself that doesn't fit neatly into the big names' tickboxes.
Whatever it is, we'll look at your application and use our common sense – not computers – to make the final decision about whether we can lend to you.
How long does it take to arrange a mortgage?
It typically takes several weeks to arrange a mortgage.
As a responsible lender, we're duty bound to ensure you can afford the loan you're applying for. So we may take longer to underwrite your case, or request more documentation.
How do you decide my interest rate?
The rate you're offered may be influenced by several factors, including:
How much you need to borrow (both in total, and as a percentage of your property's value).
Whether you're buying through a Shared Ownership or Right to Buy scheme, or not.
The type of mortgage you get.
Your credit history (but not your credit score).
What documents do I need to apply?
You'll need to provide proof of ID, proof of your address history, and proof of income. Exactly what documents we'll accept as proof will depend on your individual circumstances, so we can tell you over the phone.
Overall cost for comparison
For example: A mortgage of £153,000 payable over 8 years, initially on a fixed rate for 5 years at 8.35% (and then on a tracker rate for the remaining 3 years at 1.8% above the Together Homeowner Managed Rate (THMR)) would require 60 instalments of £2,211.63 followed by 36 monthly payments of £2,210.00 plus a redemption administration fee of £110.00. Read more information on THMR.
The total amount payable would be £212,367.80 made up of the loan amount (£153,000) plus interest on the loan (£57,313.13), arrangement fee (£1,495) plus interest on this fee (£559.67) and the redemption administration fee (£110.00).
The overall cost for comparison is 9.0% APRC representative.
The actual rate available will depend upon your circumstances. Ask us for a personalised illustration.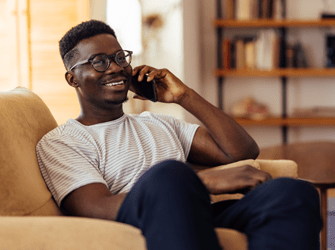 Get in touch
Ready to talk?
Check my eligibility
Your home may be repossessed if you do not keep up repayments on your mortgage.