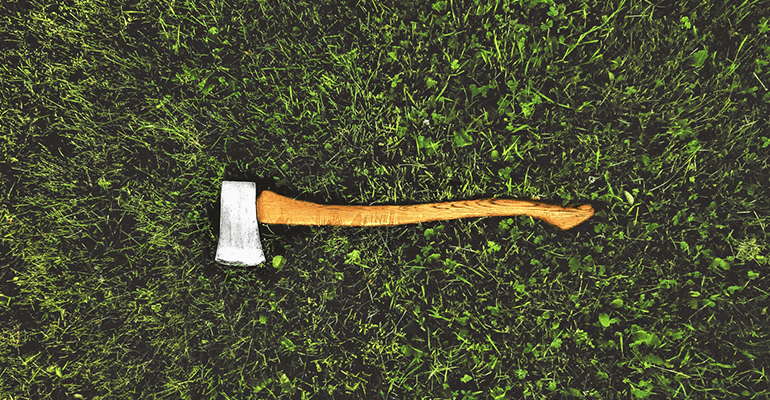 Splitting a property in two
.
They say two is better than one, but is that always the case when it comes to properties?
Some property investors shy away from subdividing a house as it can be a bit complicated – it's never as simple as sticking up a dividing wall and fiddling with the plumbing! However, it's possible to boost your portfolio significantly in a shorter period of time – particularly if you've got the right finance in place to support you.
If you've spotted a property that's perfect for splitting into multiple homes or an HMO (a house in multiple occupation with tenants who share facilities), buy-to-let expert Matt Kelly explains some of the things you'll need to think about.
Is it legal?
"Before you start, you'll need to talk to a solicitor and make sure there's nothing stopping you splitting a property in two (or three or four etc.). The deeds of the house – particularly in older homes – may contain caveats that mean you're not allowed to split the property.
"If you get the all-clear, the next hurdle will be planning permission. Each local authority has its own rules on things like access and minimum room sizes, so you'll need to know what these are before you start drawing up plans.
"A number of councils are implementing Article 4 Directions which will mean if you are changing the use of the property from a residential dwelling (Use Class C3) into an HMO (Use Class C4), you must obtain planning permission. You'll also need to speak to the council to find out if your property requires an HMO licence.
"Even if planners don't have any objections in principle, you'll need to speak to Building Control, as they'll be more concerned about detailed standards like sound proofing, fire risk and insulation; they and the planners will both want to see your plans once you've applied all their requirements.
"If you get the go-ahead from the planners, you'll need to go back to your solicitor: if you're turning a house into two completely separate flats, you'll most likely be changing the property from a freehold to two leaseholds, and you'll need to ensure these agreements are in place before you progress to selling or renting out."
Is it practical?
"Two completely separate homes means two water, gas and electricity supplies, so you'll need to talk to your utilities companies early on to make sure this is possible. You'll also need to consider things like rights of access, where drains run, and where the boundaries are for each property.
"Think, also, about what your prospective buyers or tenants are likely to want – is it large, open-plan living spaces or individual rooms? – and whether your plans are going to deliver on that. Your property will need to be a certain size and needs to be fit for whatever number of tenants you want to be able to house within the property. Think practicality and marketability, not just profit margin or rental yield."
What are the pros and cons?
"Many landlords let HMOs or divide up a property they own as they consider them a more efficient way to run a rental portfolio and provide increased revenue. You may find the opportunity to collect rent from a higher number of tenants and a potentially higher rental yield particularly appealing.
"You might also have more security as you aren't dependent on one household or tenant for income. If one tenant moves out or falls behind on payments, you'll still have rent coming in from the remaining tenant(s).
"Some of the drawbacks are the legalities and practicalities already covered, but additionally you'll need to consider whether you're prepared for the actual conversion and refurbishment work required as it can be time consuming and costly."
"It can also be harder to obtain a mortgage on a HMO property compared to a typical buy-to-let mortgage, so you'll need to make sure your lender is on board. Which brings me onto our next point."
Is your lender on board?
"If you already own the property and have an existing mortgage, it may be that your lender will want you to amend this mortgage or change the product you have. Or you may need to look for a specialist property lender who is more experienced dealing with these type of cases – like Together.
"If you'll need to borrow to fund the purchase of the single property, some mortgage or auction finance lenders will only give you what the property is currently worth, which may not fund the work you need to complete the split.
"If you've got the cash in the bank to pay for the conversion, that shouldn't be a problem. But if you'll need to borrow money to cover the refurbishments as well, then you may want to consider a capital raising bridging loan.
"Bridging finance could allow you to make refurbishments first and, once the property has increased in value, exit the bridging loan and potentially secure a buy-to-let mortgage deal with a lower loan-to-value (LTV). This would then allow you to use rental income or projected rental income to prove affordability once it's finished.
"You can read more about the uses of bridging finance for landlords here.
Read more
Ready to get started?
Splitting a single-family home into multiple units can be a great way to generate additional income as a landlord. To help you get started, read more about our Buy to Let mortgages and Bridging loans or get in touch with our friendly team of experts today.
All content factually correct at the time of publishing.
Articles on our website are designed to be useful for our customers, and potential customers. A variety of different topics are covered, touching on legal, taxation, financial, and practical issues. However, we offer no warranty or assurance that the content is accurate in all respects, and you should not therefore act in reliance on any of the information presented here. We would always recommend that you consult with qualified professionals with specific knowledge of your circumstances before proceeding (for example: a solicitor, surveyor or accountant, as the case may be).
Lending decisions are subject to an affordability/creditworthiness assessment.
Any property used as security, including your home, may be repossessed if you do not keep up repayments on your mortgage or any other debt secured on it.