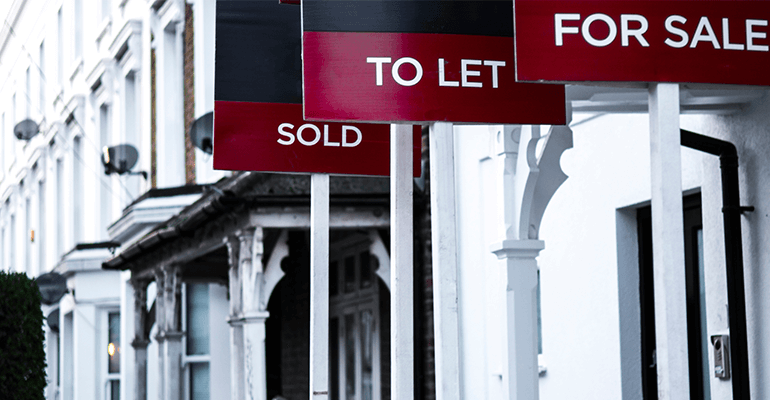 I'm a landlord. How can I use bridging finance to my advantage?
.
How can landlords move fast on a great opportunity if they don't have the cash ready? Kara Williams, Specialist Account Manager at Together, takes a closer look at how bridging finance can provide a fast, reliable solution for the UK's property professionals.
"Bridging finance can sometimes be overlooked as a tool to help landlords realise their property goals, but often a buy-to-let mortgage isn't the most suitable for your circumstances. The need for fast, flexible finance is becoming increasingly evident, particularly as the property market becomes ever more competitive.
"At Together, we've been helping landlords and property businesses grow for almost five decades, and use underwriters – not tick boxes – to make common-sense decisions in short timescales.
"Our team are committed to providing a professional, tailored service and can be flexible in many different and more complicated situations, deadline-driven or otherwise. That's why our Bridging loans are ideal for a range of common (and uncommon) landlord needs.
"Often it's the best opportunities which come with the tightest deadlines. Yet it can take weeks or even months to secure a buy-to-let mortgage. If you have an opportunity that won't stick around, perhaps a property being sold at auction for an attractive price, a bridging loan could allow you to act quickly – sometimes in a matter of days.
"What's more, you could secure the bridging loan against a number of your existing properties, meaning you could borrow more and potentially expand your portfolio more than one asset at a time. Once those properties have been acquired and let out, it could prove easier for you to secure a mortgage; you'll be able to use 100% of your rental income to demonstrate affordability, rather than potentially a lower percentage of your predicted income.
"Bridging finance could also support you if you're carrying out renovations to a new or existing buy-to-let property. Refurbishments could include bringing the property up-to-date, or making energy efficiency improvements to comply with new EPC rating regulations from April 2025.
"Landlords are often keen to complete the works as soon as possible – time the property isn't being let out equates to a potential loss in income – and a fast, short-term finance solution could let you get started right away.
"Furthermore, if you are purchasing a property that's uninhabitable (whether it's in poor condition or fails the minimum EPC rating requirements), it could prove more difficult to mortgage. Bridging finance could allow you to make refurbishments first and, once the property has increased in value, exit the bridging loan and potentially secure a mortgage deal with a lower LTV. Once again, this would also allow you to use rental income or projected rental income to prove affordability once it's habitable.
"If you're looking to convert a property into a higher-yielding rental opportunity – such as a HMO, student accommodation, or holiday let – you could use bridging finance in a similar way. Again, time is often of the essence when completing these refits, especially where there are seasonal pressures (spring and summer for holiday lets, and the run-up to September for student housing).
"The short-term loan could let you buy the building quickly, sometimes securing a better price for being able to do so, and reconfigure it so it's suitable for tenants or holidaymakers."
How could we help?
"At Together, we've helped many entrepreneurial landlords take their first step as an investor, diversify their portfolios, and build property empires worth millions.
"We work with landlords regardless of the size or value of their portfolio, we'll take into account many complicated income sources, lend on properties which are complex in their type or structure, and support you with a variety of opportunities including HMOs or holiday lets.
"For example, we recently helped a property investor seize a great opportunity to buy the seaside cottage where he spent his childhood holidays – in just five days.
"The landlord saw the property, which once belonged to his parents over a decade earlier, appear on the market and had ambitions to acquire it as an investment opportunity. Complicating the situation however was the tight deadline – the estate agent told him the finance would have to be in place in less than a week or he would lose the chance to buy it.
"Having been introduced to Together before and knowing our track-record for fast, reliable funding, the investor reached out to us to provide the £557,000 commercial bridging loan. We were able to be flexible and we secured the loan against the Cornish property, two houses and an office the investor also owned. This allowed him to complete within his given timescale and take advantage of a great personal and business opportunity.
"The landlord is now running the cottage as a commercial holiday let as part of his successful property business."
"One of our advisers or a specialist broker will be able to talk through your options so you can decide whether bridging finance is right for your situation. Read more about Bridging loans or talk to our friendly team of experts today."
Get in touch
All content factually correct at the time of publishing.
Articles on our website are designed to be useful for our customers, and potential customers. A variety of different topics are covered, touching on legal, taxation, financial, and practical issues. However, we offer no warranty or assurance that the content is accurate in all respects, and you should not therefore act in reliance on any of the information presented here. We would always recommend that you consult with qualified professionals with specific knowledge of your circumstances before proceeding (for example: a solicitor, surveyor or accountant, as the case may be).
Lending decisions are subject to an affordability/creditworthiness assessment.
Any property used as security, including your home, may be repossessed if you do not keep up repayments on your mortgage or any other debt secured on it.