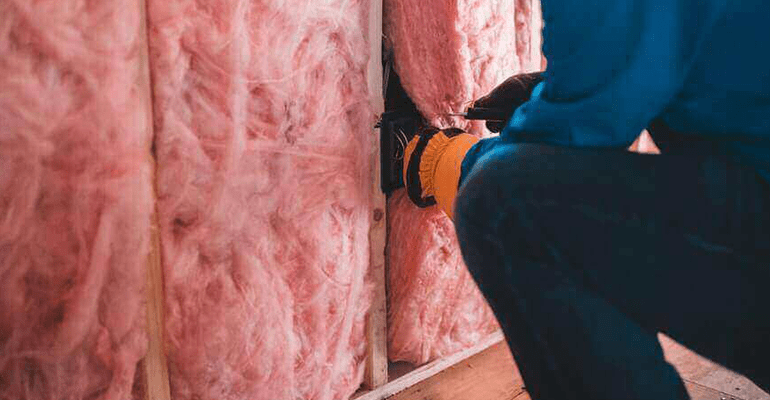 Changes to EPC Rules for Landlords from 2025
.
When it comes to renting out property, there are lots of potential costs involved in making your place attractive to tenants. But it's not just about great basics like kitchens and bathrooms. New government rules surrounding EPC ratings are due to come into effect in 2025 and will make energy efficiency measures just as important.
While 2025 might seem a way off, making the necessary changes to your rental properties can be disruptive and costly, so it's worth thinking about how you might fund the work now to avoid issues further down the line.
We asked Sundeep Patel, Director of Sales at Together, to outline what's coming, and how landlords can start to prepare now.
So, what's changing?
"The proposed Minimum Energy Standards for rented properties will shift from an E rating to a C rating under the new rules, and making changes isn't optional. The new regulations will be introduced for new tenancies first from 2025, followed by all tenancies from 2028.
If your property is found to fall short of the required rating, you could face a fine of up to £30,000. Plus you'll have an unlettable property on your hands, which is not only a waste of essential residential resource, but also means you'll incur a loss of rental income."
Why do something about it now?
"Taking an E rated property to the minimum C required can cost thousands of pounds and take some time, so it may be worth starting work well before the 2025 deadline. Plus, if you're looking to invest in a new property, you might want to roll energy efficiency improvements into any renovation costs.
Upgrading your property could also help if you're planning to sell in the next few years – recent research from Rightmove shows that properties that take their energy rating from a D, E or F rating to a Care currently fetching up to 16% more than similar properties that are less energy efficient.
So, that initial outlay could result in a better return on investment when you do come to sell."
What can you do to improve the energy rating of your properties?
• There are lots of steps you can take to improve the energy rating of your property – some simple and some more disruptive. You can:
• Switch to LED lighting throughout
• Make sure the walls and roof are properly insulated
• Install a new energy efficient boiler
• Replace old windows with double or triple glazing
• Choose an energy supplier that gives you a smart meter
• If you're really committed to sustainable energy and are willing to do more structural work on your property, you could even think about solar panels or ground source heating."
How can you fund the work?
"Whether you're looking to do some general upgrades and roll the cost of energy efficiency measures into the cost, or need to do a whole raft of improvements just to bring your property up to scratch, short term funding like a bridging loan or a longer term arrangement such as a second charge loan could prove good choices.
Securing a bridging loan against your rental property, or another property in your portfolio, could allow you to make the investment necessary – if you'll need less than 12 months to complete the required work. After you've made the improvements, and potentially increased the value of your property, you could refinance onto a new buy-to-let mortgage.
Alternatively, if you've got a great deal on your current mortgage and you don't want to refinance, or if you want to make improvements over a longer period of time, a second charge loan could be more suitable. The second charge mortgage will run alongside, but independent of your current one – so if you want it to end sooner your existing buy-to-let mortgage, it can. In fact, you can borrow over as little as four years."
Want more information on finance options to help you make your rental properties more energy efficient.
All content factually correct at the time of publishing.
Articles on our website are designed to be useful for our customers, and potential customers. A variety of different topics are covered, touching on legal, taxation, financial, and practical issues. However, we offer no warranty or assurance that the content is accurate in all respects, and you should not therefore act in reliance on any of the information presented here. We would always recommend that you consult with qualified professionals with specific knowledge of your circumstances before proceeding (for example: a solicitor, surveyor or accountant, as the case may be).
Lending decisions are subject to an affordability/creditworthiness assessment.
Any property used as security, including your home, may be repossessed if you do not keep up repayments on your mortgage or any other debt secured on it.