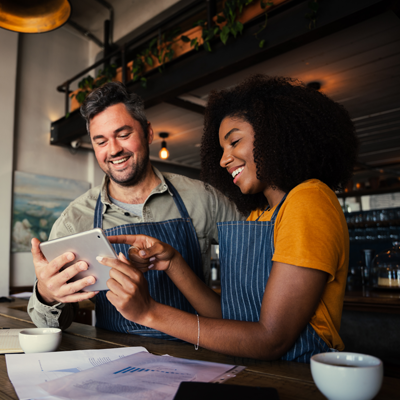 Bridging loans for business purposes
Commercial bridging loans
.
For when an opportunity won't wait
Flexible on income & credit status
On a huge range of property types
Why choose Together?
Flexible

You're more than a credit score. If the sums show that you can afford the property, we do our best to make it happen.

Trusted

With almost 50 years of lending experience under our belts, you can trust us to get things right for you.

Open-minded

Unlike many, we lend on properties like ex-council properties, high-rise flats and those made of non-standard materials.

Smart

Receive updates on your application, upload files & e-sign most documents to open your Together account - all using our secure app.
Mortgage key facts
0.95%

Rates from 0.95% / month*

Short term

Up to 12 months

'No exit fee'

'No exit fee' options available.

70%

Borrow up to 70% of the property's value.

✓

Often arranged faster than a traditional mortgage
*The maximum loan, rate and loan-to-value ratio offered may vary based on your individual circumstances.
We funded James £2.85m in four hours
James was looking to expand his buy-to-let portfolio with a prestigious six-bedroom home in a UK holiday resort. However the deal hit choppy waters the day before the completion deadline when solicitors demanded additional information – potentially scuppering the purchase and leaving James with a £3million cost.
Fortunately Together were able to step in. James contacted Together at 11:15am and we were able to fund the £3million deal within four hours – an incredibly quick completion and a great result for James.
Figures and details from a real Together bridging loan customer. All personal information anonymised. While we aim to lend within the shortest possible timescales, speed of funding varies with every case.
James's bridging loan with us:
£2.85m

Amount sought

4 hours

Time to fund
Spotted an opportunity that won't wait?
We understand mortgages can take a while to arrange, so a Together bridging loan could be just the ticket if your vendor is looking to sell quickly. When you speak to our team, you speak to the decision makers who are empowered to give you a decision in principle almost immediately.
We'll work flexibly to help your purchase of a residential investment, new office, retail unit or other commercial property, as soon as possible. And you'll have up to 12 months to repay the loan in a lump sum – leaving you ample time to get the longer-term finance you need, or sell the property on.
Common questions about bridging loans
Can't find the answer to your question below? Please visit our help section.
Am I eligible?
We believe that if the sums show you can afford it, you should be able to have it. And this philosophy means we can lend in a wide range of circumstances that other lenders struggle with.
So whatever it is that's worrying you – whether you're self-employed with just a year's trading, some less-than-perfect credit history, or something else – rest assured we'll look for a way to say 'yes'.
How quickly could I borrow?
We know that time is often of the essence. That's why we pride ourselves on the way we empower our team to make decisions and give you the fastest possible answer when you need it the most.
As you'll see from our case studies that we're no strangers to turning things around quickly when it counts.
What types of property could I purchase?
We'll consider a commercial bridging loan financing for the purchase of a huge range of properties, including:
• Residential investments.
• Semi-commercial properties. • Retail units, restaurants and takeaways.
• Offices. • Warehouses, factories, and other industrial units.
• Working farms, and land. • Hotels.
• Pubs, nightclubs, and other leisure premises.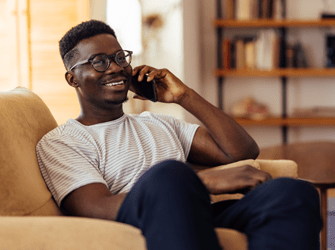 Get in touch
Ready to talk?
Enquire today
Any property used as security, including your home, may be repossessed if you do not keep up repayments on your mortgage or any other debt secured on it.
Your home may be repossessed if you do not keep up repayments on your mortgage.
Together offer a range of regulated products and unregulated products. Together Personal Finance Limited are authorised and regulated by the Financial Conduct Authority (FCA) and offer products including (but not limited to) Personal mortgages, Secured loans, Consumer Buy to Let mortgages and regulated Bridging loans.
Our unregulated products are provided by Together Commercial Finance Limited and include (but are not limited) to unregulated Bridging loans, Buy to Let mortgages, Auction finance and Development finance.