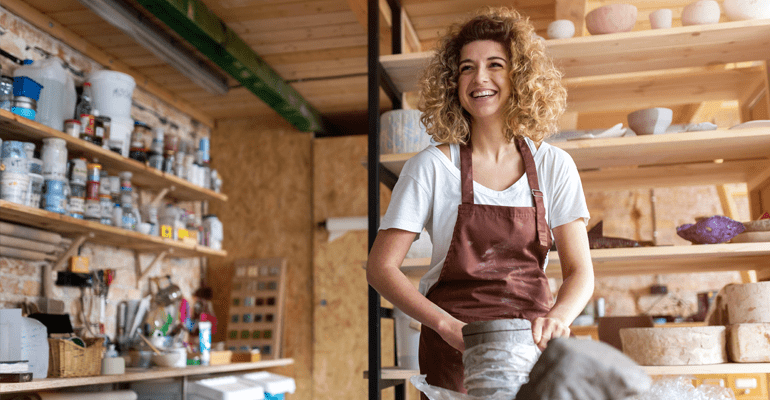 Discover how we helped a self employed customer make home improvements
.
Self-employed Malini runs her own ceramics design company –The English Ladies Co – creating china figurines and gifts in Stock-on-Trent at the heart of 'The Potteries'.
Her clients include the Disney Corporation, having signed an exclusive deal in 2016 to produce figurines of the iconic Disney princesses for sale across global markets, including Disney's theme parks. Malini said:
"It was a bit of a rollercoaster ride when I first started my business. I built up some credit card debt when we struggled a bit at the start, because of global issues such as Brexit affecting my import business.
"But the company is doing really well – we are looking to grow and have been talking to distributers in Australia, and Disneyland in Hong Kong - and I have a lot of financial stability now. There was a lot of work I wanted to do on my home and I'm in a position now to take on extra borrowing."
Having previously taken out a loan with Together to get her business off the ground, she contacted us to see what finance was available for home improvements including installing a new kitchen and bathroom, and landscaping her garden. Malini applied for a secured homeowner loan of £73,595 to carry out the works on her £425,000 detached home and to pay off credit card debt of about £17,000.
Malini had a favourable rate on her mortgage with a bank and had initially contacted them to extend her borrowing. However her bank turned her down because of her credit card debt. She said:
"The loan [Together] offered made sense as it was at a lower rate than the one I was paying for my credit card. One good thing is that Together automatically pays off all your unsecured debt when you take out the loan, and provide the rest for the home improvements. The whole process of getting the loan was really easy, in my experience."