Hear from Emmanuel Acheampong
.
Customer Account Manager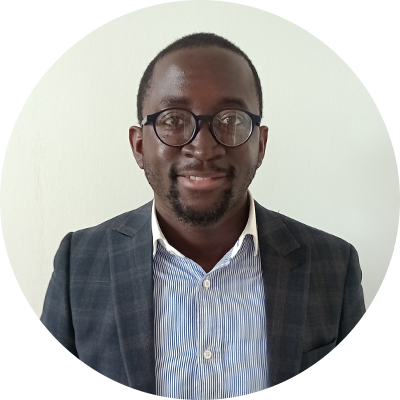 I'm a Customer Account Manager looking after customers who are in arrears, for example due to illness, loss of job, interest rate increases etc. I ask questions to understand their situation, then I provide a solution, e.g. a payment break to support them in making their payments.
Alongside this, I also do a Customer Service role, with tasks including checking a customer's balance, and requesting documents from third parties for customers.
How has your role evolved since joining Together?
Since I started at Together, the Collections and Customer Service teams have been brought together. This merge has helped customers, because if they have two queries, e.g. taking a payment and discussing arrears, I am able to do both. There's no need to transfer them to another team, so it's a good customer journey. This kind of cross-skilling helps us as colleagues too, as we can develop multiple skillsets.
How did you find your training for your role?
It was one of the best training programmes I've had. Not just from the trainer, but from other experienced colleagues on the team. People are always ready to help, are not judgemental, you can ask as many questions as you need, and there are no stupid questions! I was able to sit side-by-side with experienced colleagues - I would introduce the calls, then transfer them over to them so I could build my confidence before taking on more complex calls independently. I enjoyed the training and the support really helped.
What qualities do you need to do your job well?
In this role, you need to be empathetic and a good listener, with a keen attention to detail. A customer might make a passing comment, but you need to dig deeper as it could have a significant impact on what we can do to support them. Because our motto is 'common sense lending' and we assess each application individually, you need to be open-minded and not have a particular set of rules in your mind. You need to step into the customer's shoes, and be able to work collaboratively with everyone in mind. Things are constantly changing, for the benefit of customers and the business, so you need to be able to accept and adapt to change.
What attracted you to the business?
The learning culture attracted me, as training and development is a major thing for me and I knew I would have opportunities to progress. A great example is that I've been able to study for a CeMAP qualification, funded by the business.
How would you describe the culture at Together?
People are very welcoming. I also like our focus on Diversity and Inclusion, which has a link to our culture of doing the right thing for our customers and putting them at the heart of everything we do. The business also cares about wellbeing - you can get support from your manager to make adjustments to make sure you can give your best.