Hear from Rama Alsammouah
.
Growing with Together and making it greener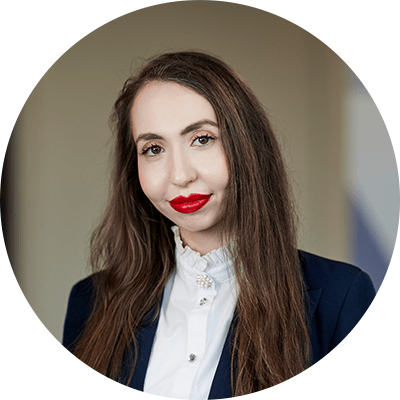 I joined Together in 2021, and I initially worked in the Facilities Department first as an administrator before being promoted to a Helpdesk Coordinator. And now I work in the Treasury Department as an Assistant. I actually heard about the role because my two sisters were already working here!
I wanted to join Together because I was looking for a new challenge, and I wanted to work in a growing business that's not only successful commercially, but is passionate about delivering positive outcomes in the community.
What attracted you to the business?
I was really drawn to Together's inspiring colleague initiatives within our award-winning 'Let's Make It Count' programme; I was particularly excited about the impact I could have within the 'Let's Get Green' team, who are committed to reducing our carbon footprint as a business and making a difference in Greater Manchester. This is something that really matters to me personally, so Together felt like a perfect match.
Can you tell us a little bit about the role you perform at Together?
As an Administrative Assistant for the Finance and Treasury departments, my role involves managing complex diaries of multiple senior managers and directors. I arrange their travel and accommodation as well as meetings with internal and external stakeholders. I'm also responsible for processing their expenses and providing them with any administrative support they may require.
My position requires me to have good stakeholder management as I could be liaising with assistants of our investors to organise meetings. Or I could be raising IT requests for our auditors to ensure they have the access they need to carry out their audits. Or I could be raising purchase orders for a team member's CFA qualification since one of the great things about Together is their sponsorship for colleagues' professional qualifications.
One of my favourite parts of my role is organising events and socials for the team. So anything from a Christmas party to arranging a cooking session with our in-house chef or organising a corporate meeting like a Town Hall. This is a skill I got to nurture in my Together journey through my previous role as a Coordinator. Every experience and position I have had at Together has set me up perfectly to be an Assistant and I am really proud to have had the opportunity to grow and develop within the business.
What was it like starting in the team?
As soon as I joined I knew straight away I'd feel right at home here. Everyone was very warm and friendly, and I felt embraced by the team. I'm yet to come across anyone in the business who doesn't have the time to help you understand something, or give you support to help you grow and succeed.
How would you describe the culture at Together?
One of the best things about working at Together is that we're given the opportunity to get involved in activities we're personally passionate about, and we are encouraged to bring our own ideas forward. Since joining the team, I've been involved heavily in our 'Let's Get Green' colleague group. So far, this has involved organising stalls to talk to colleagues about the environmental changes we've been making, and I've helped to arrange a 'swap shop' to encourage people to bring in clothes to swap with other colleagues.
What tips would you have for someone interested in joining Together?
Together is a really exciting place to be right now. We've got a great purpose and vision which unites colleagues, and keeps us aiming high and striving to be our best every single day.
For those who've recently joined us, I'd say keep thinking about the bigger picture and absorb as much knowledge from everyone around the business as possible. Together is a great place to grow and try new things, and it's full of opportunities to develop and change. It's why people stay here for so long.