Hear from Ryan Etchells
.
Returner to Together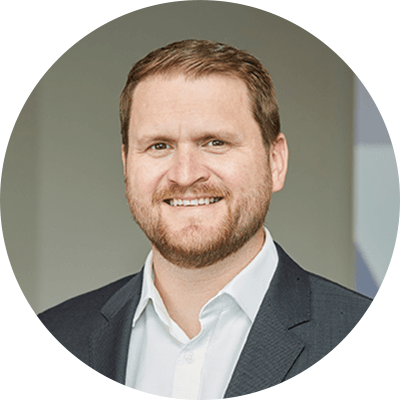 I first joined Together on our Graduate Program in 2007, after I'd just completed my degree in Business Studies. I was really excited about the rotational aspect of the Graduate Scheme, and I was able to get time in a number of customer facing roles (in Collections, Customer Service, and Underwriting) before moving full-time into Projects (or Change, as it's called now).
I actually then left Together to join a bank in 2012, because I wanted to broaden my knowledge of the Financial Services market, and I was starting a Master's degree in Banking at the time too.
After completing my qualification, and working for a number of banks over the years, I was invited to join Together again in 2021 as Head of Products. I would say the most important aspect of building a career at together is the endless opportunities to develop. Since re-joining in 2021, I have continued my development and recently joined the Group Executive Committee as Chief Commercial Officer. Our business is in an entirely different phase of its development now, and I'm really looking forward to using my experiences to help us think a little more strategically.
Can you tell us a bit about your role?
I am responsible for developing and executing commercial strategies across the business. Our business has a relentless appetite to grow so it's important we identify and think through every growth opportunity available to us. Most importantly, every strategy we develop and execute must deliver the right returns for the business and meet the needs of our extremely diverse customer base.
The Commercial office brings together the Products, Marketing and Digital functions, as well as our strategic planning and performance function. By working collaboratively and in line with our vision and purpose, the Commercial office ensure that Together reach the right customers with the right products that are safe and designed for our customers' needs.
What qualities do you need to do your job well?
I'd say the ability to think big is important in my role – I need to see beyond day-to-day tasks, and think about Together's strategic direction in the future. My time as a project manager has also given me the appetite to drive change, and actually bring these ideas into fruition.
But I'd also say attention to detail is crucial too, even when thinking about large, future projects – it's important not to overlook the small things.
How would you describe the culture at Together?
I'd definitely describe our culture as warm and friendly. We really care about our people here, and enjoy collaborating on projects, and socialising at work events too.
Many of our colleagues have worked at Together for a really long time – their entire career in some cases – which I think really goes to show that it's an enjoyable and fulfilling place to work.
What tips do you have for someone joining Together?
My advice would be just to get stuck in and show a real willingness to learn! If you're someone who is hungry for success, and you're eager to put in the hard work and push yourself, there's plenty of opportunities for development and progression.
Try and spend as much time as you can with experts from around the business, especially if you're at the start of your career. I found the Graduate Scheme really broadened my understanding of how a business works – but simply asking questions and getting to know people in different departments can give you a real knowledge advantage.