Hear from Sarah Batt
.
From Graduate Trainee to Group Company Secretary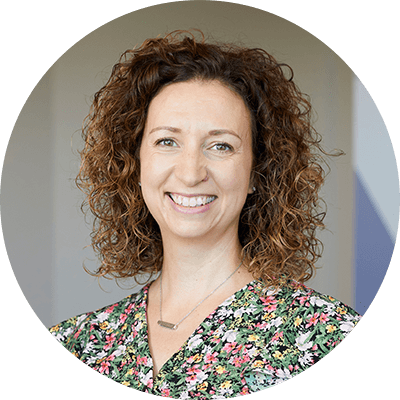 I joined the business in October 2007 as a Graduate Management Trainee. At the time, I was just looking for a job to help me get a foot onto the career ladder, but it was the interview which really got me excited about working for Together.
The people who interviewed me came across as interesting, friendly, and passionate about what they did – I felt as though I would enjoy working with them.
Tell us a little bit about the role you perform at Together?
I've been Together's Group Company Secretary for the last seven years. I'm responsible for the Corporate Governance of the Group, and advising the board on matters which relate to company law and best practises.
I'm my time at Together I have also lead our Let's Get Green CSR group, lead on the development of Together's Sustainability Strategy, launched and Co-Chaired a Diversity, Equity Inclusion working group and run our internal Women's Network.
Let's rewind. How has your role changed since joining Together?
I joined the business at the start of my career, but I was determined to work my way up.
When I initially came off the Graduate Management Scheme, I took on the role as Team Leader in a division we used to call Redemptions. Then, after working with the Head of Department to create a united Customer Services function, I was promoted to Customer Services Manager, where I implemented a number of important service and regulatory changes.
After a number of years I was approached by our Operations Director for a secondment opportunity within the Business Change team, to support the delivery of a major regulatory project. I was then asked to head up the Change department while my colleague went on maternity leave, which involved restructuring the department, setting up a Change Committee, and a new project delivery framework.
When my colleague returned from maternity leave, I volunteered to take on the responsibility of securing our regulatory licenses when the FSA moved to the FCA. During that time, I really enjoyed my interaction with the board, and the role gave me great exposure to our Execs.
During my time working on the regulatory project, I'd seen an opportunity for both me and the business by having someone focus on corporate governance for the Group on a full time basis, so I petitioned for the role of Company Secretary – which is where I am today.
What do you like about working at Together?
I really enjoy the variety within my role, and that I'm given the opportunity to campaign to the board and our Execs on matters that I'm passionate about. And I'm grateful that I've always been given a great deal of responsibility throughout my time here – it's helped with my development and progression massively.
What qualities do you need to do your job well?
I deal with a lot of confidential information, so I need to be trustworthy, discreet and diplomatic. I also need to be flexible in my communication style, and be comfortable talking to a range of different people of all levels and backgrounds.
And I'd say that working at Together in general, you need to be open and receptive to change, as we're constantly growing and implementing new, better ways of working.
How would you describe the Together culture?
I'd say the culture at Together can be summed up in one word - challenging! Our people are very supportive and encouraging, and we help each other to become the best we can be.
In doing so, you'll be pushed outside your comfort zone and you may be faced with situations you haven't dealt with before. But this is one of the best ways to develop your skills, learn more about yourself, and explore opportunities outside your immediate job role.
The likes of our Let's Make It Count CSR initiatives and other internal colleague forums and networks provide the opportunity to make a difference in an area you're personally passionate about, and connect with other colleagues around the business.
What tips would you have for someone interested in joining Together?
I used to say this a lot when I mentored the Graduates, but get to know the business. It's really easy to focus on your role and department, and not take the time to really understand what Together does. But many people (myself included) who've gone on to be promoted have done so in a department they didn't start in. So you need to be adaptable and ready to seize an opportunity when it comes your way.
So I'd absolutely say put yourself out there, get involved in projects outside your role, and take part in the CSR schemes and colleague networks we run. It's a great way to raise your profile, and it allows people to get to know you as a person and the skills you bring to the business, not just your job title.