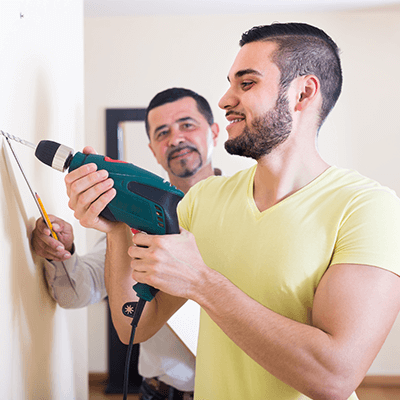 Refurb-Ed Enquiry
Property finance experts
.
Get the finance you need, when you need it with common-sense lending from Together. We're a trusted partner of Refurb-Ed.

Speak to our experienced finance team on 0161 516 7744
Enquire today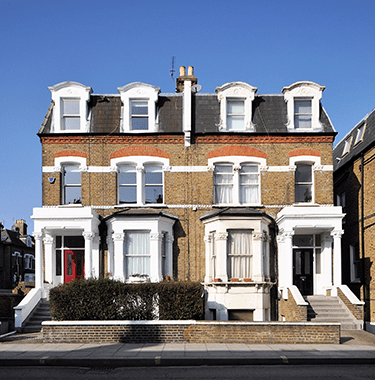 Quick finance for your property purchase
For nearly 50 years we've helped homebuyers, landlords, property investors and businesses with our common-sense lending, even if they're up against a tight deadline.
We can lend on a wide range of properties to a variety of customers, including those who are self-employed or retired. So if it's an unusual property you're after, or you've been told it's 'unmortgageable', we could be for you.
Why choose Together?
Experienced

With nearly 50 years of finance experience.

Open-minded

We lend on a wide range of properties.

Common sense

We can consider imperfect credit.

Smart

Receive updates using our secure app.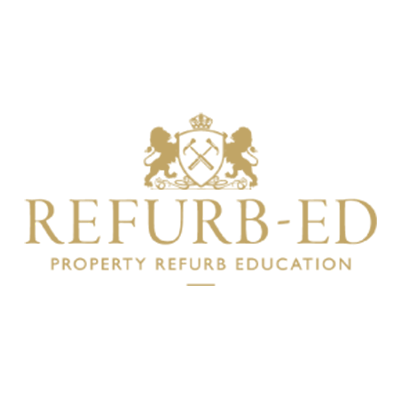 In Partnership with Refurb-Ed
Together are proud to work with Refurb-Ed where property investors learn how to find, fund and refurb their deals.
Training created by property investors for property investors is a systemised and proven way of making money through property.
Whether you're a first-time property owner, a property investor looking to switch strategies or a seasoned pro, this in-demand training will deep dive into everything you need to successfully deliver your projects profitably on time, on budget and on point.
Along with the training, you will have exclusive access to Refurb-Ed blueprints, systems, templates and processes, which have been perfected over the last 25+ years combined experience in the industry by the award winning founders Sabina Thorpe and Grant Erskine RIBA.
Common questions about finance
How much could you lend to me?
The maximum we will lend as auction finance is £5m, with the amount borrowed being worth no more than 75% of the property purchase price. The exact amount you can borrow depends on the your situation and value of the property(ies) you're using as security, so please contact us to discuss your individual situation.
How quickly could I borrow?
We know that time is often of the essence when you're looking to purchase a property. That's why we pride ourselves on the way we empower our team to make decisions and give you the fastest possible answer when you need it the most.
The speed at which we can lend will depend on your specific situation, but you'll see from our case studies that we're no strangers to turning things around in as little as 36 hours when it counts.
What fees will I pay?
At the auction itself, you may have to pay an administration charge to the auction house, and something called a 'buyer's premium'. All of this should be outlined in the auction catalogue so you know before you bid.
We charge an Arrangement Fee, and – depending on the loan you take – you may have to pay an Early Repayment Charge if you repay the loan before the end of the term.
We charge a Redemption Administration Fee when you 'redeem' (i.e. fully repay) your loan, to cover costs associated with closing your account and dispensing our legal claim to your property.
There may also be Legal fees, although we charge no Legal fees in many instances where you're buying residential property at auction.
All of these fees can vary, so we'll ensure that the fees that apply to your particular loan are clearly explained before you sign on the dotted line.
Other fees and charges may be applied to your account during the life of your loan, in relation to the management of your account (for instance, if you fall behind on your monthly payments). These are all explained in our Tariff of Charges.
I've been rejected for auction finance elsewhere. Will you be able to lend to me?
It's possible. We look at you as much more than just a credit score. If the sums show you can afford the property, we do our best to make it happen. To discuss your exact situation, just fill in an enquiry form and we'll call you back to talk in more detail with no obligation.
Can first time buyers buy at auction?
Yes, we can lend to first time buyers looking to buy at auction, and our friendly team can guide you through the process.
Many of us dream of owning our own home, and at Together we look at the bigger picture and get to know the person behind the numbers to enable you to secure your auction property with the finance you need in tight timescales. We've helped lots of people buy their first home over the years, when others couldn't.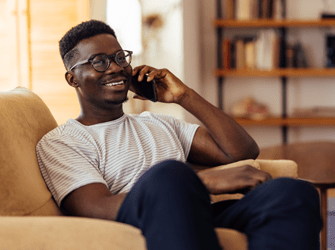 Get in touch
Talk to our experienced finance team
Enquire today
Any property used as security, including your home, may be repossessed if you do not keep up repayments on your mortgage or any other debt secured on it.