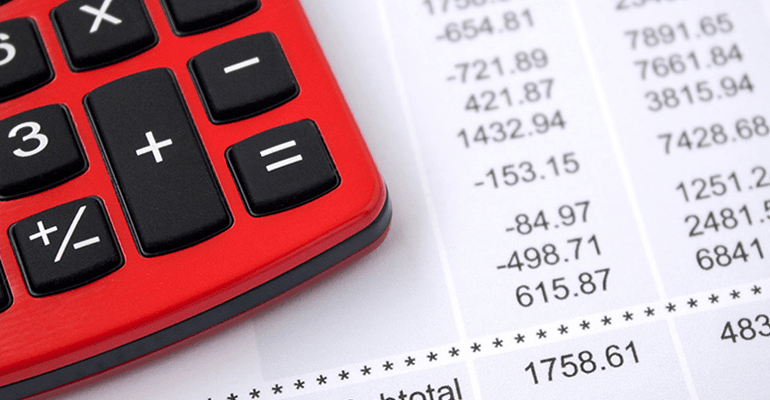 5 mega-millionaires who started with a loan
.
#1. Mike Ashley, Sports Direct: Turned a £10,000 loan in to a £2.9billion empire
With a net worth of £2.9billion, the founder of high street chain Sports Direct has come a long way since he opened his first sports shop with a £10,000 loan from his family back in 1982.
Now, 35 years later, Sports Direct has more than 700 stores and Ashley ranks as number 629 of Forbes' Rich List.
Known for his understated style and carrying his belongings around in a carrier bag, Ashley used private investment to grow his chain, building his portfolio by buying up sports brands like Donnay, Dunlop, Lonsdale and Umbro.
His fortune also allowed him to buy Newcastle United back in 2007 – not bad for sports shop owner from Buckinghamshire.
#2. Elon Musk, Tesla and SpaceX: Used a $28,000 loan to build a $16.6 billion fortune
When you're ambitious enough to set your sights on electric cars and space tourism, a multi-billion-dollar fortune is no trouble.
Elon Musk, best known as CEO and chairman of Tesla, has had a colourful career since he and his brother borrowed $28,000 (about £22,000) from their dad in 1995 to start software company Zip2. They later sold their stock and Musk used some of his share to start X.com, which became online payment tool PayPal. When eBay bought PayPal in 2002 for $1.5billion, Musk is said to have pocketed $165million, moving on to his current interest in electric cars and space travel.
He's a man who knows his own mind, and a media favourite thanks to his outspoken views, but there's no denying his ability to spot a money-making opportunity.
#3. Steve Morgan, Redrow: Investing a £5,000 loan to build a £942 million business
Want more control at work? Why not do what Steve Morgan did and buy the business?
Morgan bought his employer, Wellington Civil Engineering in 1974 with £5,000 he borrowed from his dad. The company evolved into Redrow Homes and within 15 years, became a FTSE 250 company. In 2018, the firm celebrated its 100,000th buyer.
Morgan stepped down as Redrow chairman in 2000 but returned in 2009 after the company suffered major losses during the financial crisis. Morgan is credited with helping Redrow turn a £140m loss into £43m in pre-tax profits.
Morgan now splits his time between running the Steve Morgan Foundation, helping small charities in the North West, and his second home in Antigua.
#4. Tom Singh, New Look: £5,000 market stall to £350 million high street chain
Born to a Punjabi family who emigrated to the UK when he was a baby, Tom Singh took a £5,000 loan from his parents and turned it in to an affordable fashion chain with more than 590 stores in the UK, and a growing estate in China.
Credited with being the first British retailer to deal in fast fashion, Singh used his market-trader's eye for what customers wanted to get the latest trends in store faster than any other low-cost fashion retailer.
New Look's fortunes may have waned in recent years, though it still remains the number one fashion retailer for women under 35. Singh still retains a 10% share following a buy-out, and continues to invest in fashion start-ups, particularly innovative online platforms.
#5. Linda Bennett, LK Bennett: Growing a £15,000 loan into an iconic British business
'Queen of the kitten heel' Linda Bennett wanted to create a footwear range pitched 'somewhere between Bond Street and the high street', and used a £15,000 loan to open her first store in Wimbledon in 1990.
Since then, LK Bennett has expanded to 130 stores and a significant online presence, with concessions in iconic retailers including Harvey Nicholls, Selfridges and John Lewis.
Bennett sold 70% of her share in 2008, a deal that's thought to have netted her £100million and retained her place on the board. Nine years later, in 2017, she returned to the helm after the company suffered significant falls in sales, refocusing the brand and design on the iconic shoes and accessories that sparked the idea for her first store.
All content factually correct at the time of publishing.
Articles on our website are designed to be useful for our customers, and potential customers. A variety of different topics are covered, touching on legal, taxation, financial, and practical issues. However, we offer no warranty or assurance that the content is accurate in all respects, and you should not therefore act in reliance on any of the information presented here. We would always recommend that you consult with qualified professionals with specific knowledge of your circumstances before proceeding (for example: a solicitor, surveyor or accountant, as the case may be).
Lending decisions are subject to an affordability/creditworthiness assessment.
Any property used as security, including your home, may be repossessed if you do not keep up repayments on your mortgage or any other debt secured on it.