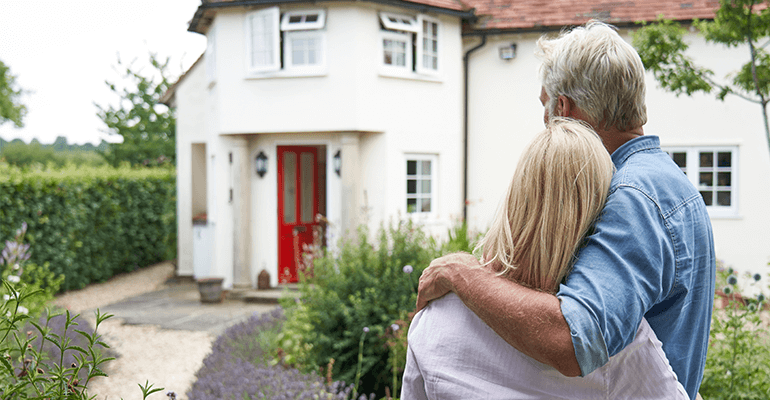 5 misconceptions about borrowing as a high net worth individual
.
When you're doing well financially – whether that's through a great salary, multiple businesses or astute investments – it may seem like you don't need to worry about borrowing money. But the truth is, many high net worth individuals still need to borrow, and often, because of the nature of their income, that isn't always as simple as it seems.
Whether you're struggling to borrow, or need some ideas on how lending could help you make your money go even further, this blog aims to clarify some of the questions you might have.
#1: I've got a high net worth but I'm self-employed or have a complex income so can't get a mortgage
It's true that many lenders struggle to lend to someone who's self-employed or who makes a lot of their income from investments, however much they earn. It may be that your income's irregular or that you've only been trading for a short time, and you can't produce the three months' worth of payslips or three years of accounts that a lot of high street banks will ask you for.
But there are specialist lenders like Together who will look at the whole picture – not just your monthly income – to make a decision on lending you money. They'll look at your financial situation as a whole rather than relying on tick boxes, looking at the person behind the paperwork to make a decision based on overall affordability. So if you have an irregular income or are self-employed with just one year's worth of accounts, Together can still consider your application.
#2: I have lots of money invested or assets I can sell so I don't need to borrow
If your investments are doing well or are locked in for a set period of time, borrowing can be an option instead of cashing in something that's earning you money. Depending on the interest rate on your borrowing, you may even be able to make more by keeping money invested elsewhere.
Spotted an opportunity that's too good to miss? Borrowing can help you move quickly to secure a deal. By using short-term borrowing like a bridging loan until the time's right to cash your investment in and pay back what you've borrowed, you could be able to make your money work harder too.
#3: I've got a high net worth and can buy my dream home outright, it's not worth me getting a mortgage
While being able to buy a home outright can be a great option if you have a high net worth, using investments or cashing in other assets to put all your eggs in one (bricks and mortar) basket could be seen as risky over a longer term.
You might want to borrow to finance part of your home to keep other investments working harder - you may even be earning more in interest that you're paying on your loan, or just spread your cash across a broader portfolio of investments and assets. So, even if you can pull together the cash to buy a home outright, it's always worth looking at your options.
#4: I have a high net worth so I know my bank will lend to me
Even if you've been with the same bank for years and they can see your entire financial history, there may be times when their strict lending criteria mean they can't lend to you.
This tends to be less about net worth and more about the property you're looking to buy, or how your income is made up. For example, many high street lenders struggle to finance homes of non-standard construction, or projects where you're looking to convert a commercial property into a residential space. Or, they struggle to see past a complex income relying on standard documentation like payslips instead.
#5: If my bank won't lend to me, nobody else will
Different banks have different criteria and specialisms – there's no such thing as 'one size fits all'. It may be worth speaking to your financial adviser about the range of lenders and products available, as they'll be able to help you find a provider and product to suit your needs.
Or speak direct to a specialist lender like Together to explore all the lending options available to you. We don't make decisions based on tick boxes, so will get the full picture of your finances to see how we can help.
Want to know more about borrowing options for high net worth individuals? Together Premier offers a concierge service for high net worth individuals to create an offer tailored perfectly to you. Contact Together to find out how we can support your ambitions.
All content factually correct at the time of publishing.
Articles on our website are designed to be useful for our customers, and potential customers. A variety of different topics are covered, touching on legal, taxation, financial, and practical issues. However, we offer no warranty or assurance that the content is accurate in all respects, and you should not therefore act in reliance on any of the information presented here. We would always recommend that you consult with qualified professionals with specific knowledge of your circumstances before proceeding (for example: a solicitor, surveyor or accountant, as the case may be).
Lending decisions are subject to an affordability/creditworthiness assessment.
Any property used as security, including your home, may be repossessed if you do not keep up repayments on your mortgage or any other debt secured on it.