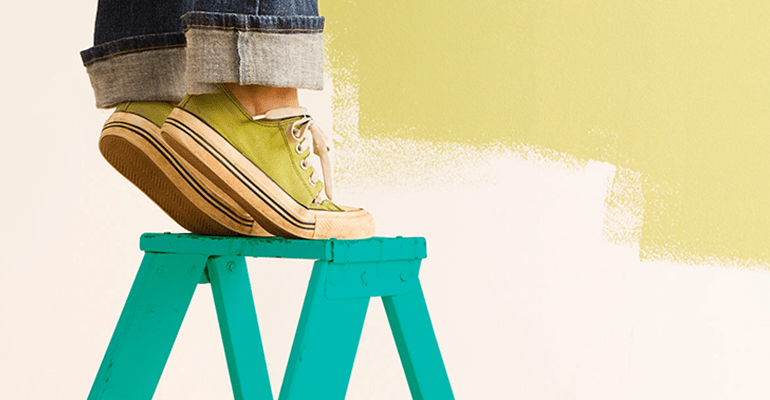 A guide to Right to Buy for first-time buyers
.
If you're living in a council property or renting from a housing association, you may be able to buy your home through the Government's Right to Buy scheme.
As with any home purchase, you'll need a mortgage. Luckily, Right to Buy could make buying your home much more affordable, as you may qualify for a discount that puts the purchase price well below the market rate.
So, if you want to buy your home but don't know where to start, here's what you need to know about Right to Buy.
Who's eligible for Right to Buy?
You're eligible for Right to Buy if you've been a council or public sector tenant for three years and if the house will be your main home. You can buy with up to three members of your family if you live together, and you can even buy a council house or flat that's been sold to another landlord under something called 'Reserved Right to Buy'. You might not be eligible if you're under threat of eviction, or if there's a shortage of housing in your area.
Will I need to pay anything upfront?
It depends on your lender, but generally not. Right to Buy properties are usually discounted by up to £80,900 (or £108,000 in London), which technically acts as your deposit, meaning you can get a 100% mortgage on the rest. You may also be able to add fees to the mortgage and pay them off with your monthly repayments. If you want, many mortgage providers allow you to fix your interest rate for a number of years, so you know your costs aren't going to suddenly jump up.
Can I buy if I have a poor credit history?
As with any lending, you'll need to meet a few eligibility criteria for a mortgage on a Right to Buy property, though a less-than-excellent credit rating, or working more than one job, shouldn't put you off applying. You'll need to do your sums carefully to make sure you can comfortably afford your monthly repayments, as most lenders are more interested in your total outgoings than just your take-home salary. Being able to buy with up to three members of your family can also help spread the cost.
What happens if I sell my Right to Buy home?
You can sell your Right to Buy home, but there are a few more conditions than for the sale of a home bought privately. If you sell within five years, you might have to pay back a percentage of the discount you received – in some cases all of it. You'll probably have to pay back a share of any profit you've made too, so you'll need to factor all this in to your selling price (and your budget) if you're planning to buy another home.
How to I start?
First, you'll need to ask your landlord for a Right to Buy form. Once you've filled it in and sent it back, they have to come back to you with a decision within four weeks. They'll then send you their offer price, which is when you'll need to start looking around for a Right to Buy mortgage.
All content factually correct at the time of publishing.
Articles on our website are designed to be useful for our customers, and potential customers. A variety of different topics are covered, touching on legal, taxation, financial, and practical issues. However, we offer no warranty or assurance that the content is accurate in all respects, and you should not therefore act in reliance on any of the information presented here. We would always recommend that you consult with qualified professionals with specific knowledge of your circumstances before proceeding (for example: a solicitor, surveyor or accountant, as the case may be).
Lending decisions are subject to an affordability/creditworthiness assessment.
Any property used as security, including your home, may be repossessed if you do not keep up repayments on your mortgage or any other debt secured on it.