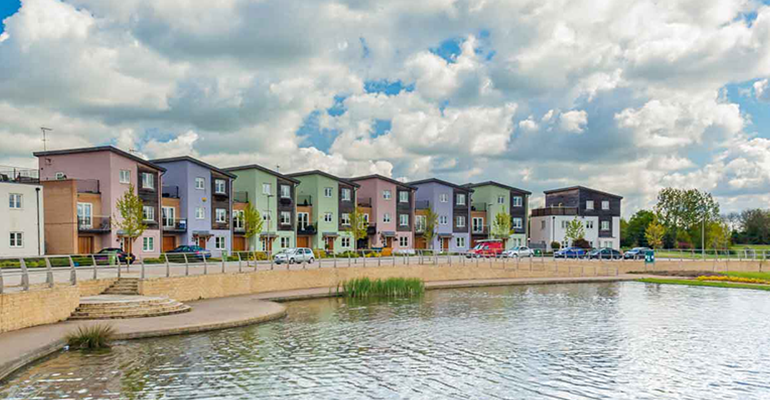 Ask the expert: What the recent house price index means for the property market
.
An economist at the Halifax commenting on the findings said the market had been curbed as a result of the strong house price growth between 2014 and 2016, which had resulted in a "deterioration in housing affordability."
However, it's important to put it in perspective - this is a fractional decrease on the previous quarter, whilst if we compare it with one year ago, the annual growth actually stands at 3.8 per cent.
Across the regions too, there are many areas bucking this trend. House prices are still on the rise in some pockets of Greater London and the South East, whilst the North West and the North East remain relatively strong, just as examples.
Strong rental markets will dictate the property prices in some areas, for example in Manchester, where over a quarter of the city's housing stock is privately rented.
Regardless of any slight dip in prices in some areas, property investors appear to remain largely undeterred, with buy-to-let still proving popular. Recent figures from the Council of Mortgage Lenders revealed that gross buy-to-let saw a month-on-month increase, up 4% by value and 8% by volume compared to March 2016, a month which had a surge of activity ahead of the stamp duty reform introduced in April 2016.
Ultimately, whether you're buying or selling, these national averages often aren't a clear representation of each UK town and its house prices, as they can be heavily-skewed by the London market.
If you're an investor keen to build your portfolio, do some research into the area you're looking at buying in and this will give you a more accurate view of the market performance.
However, at Together, we've set out a dedicated buy-to-let offering for expats, and take a more personalised approach to underwriting, looking at the individual circumstances and applying our usual common sense philosophy, to help them find the funding they need.
Find out about our buy-to-let range here.
All content factually correct at the time of publishing.
Articles on our website are designed to be useful for our customers, and potential customers. A variety of different topics are covered, touching on legal, taxation, financial, and practical issues. However, we offer no warranty or assurance that the content is accurate in all respects, and you should not therefore act in reliance on any of the information presented here. We would always recommend that you consult with qualified professionals with specific knowledge of your circumstances before proceeding (for example: a solicitor, surveyor or accountant, as the case may be).
Lending decisions are subject to an affordability/creditworthiness assessment.
Any property used as security, including your home, may be repossessed if you do not keep up repayments on your mortgage or any other debt secured on it.