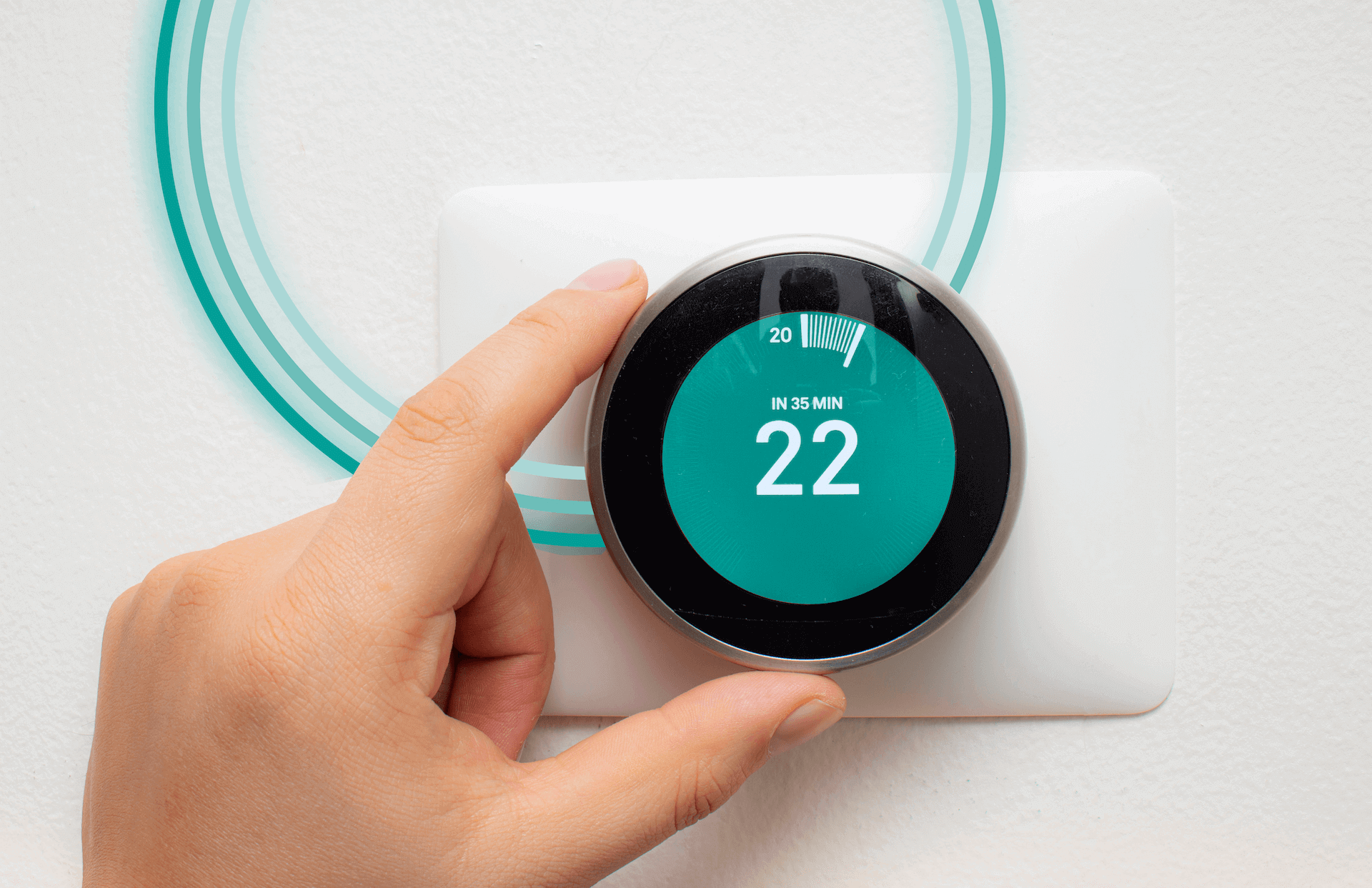 Boost your EPC rating with our six sustainable steps
.
Whether you're looking to sell, want to rent your property out or just want your home to be as energy efficient as it can be, improving your energy efficiency score is key. And with sky-high energy costs stretching everyone's budgets, investing in some simple changes to boost your energy performance certificate (EPC) rating could help save you money in the long term.
Here are six ways you could boost your EPC rating, from simply changing a lightbulb to investing in major improvements to the structure of your home:
1. Switch up your lighting: If you've still got a few old-fashioned incandescent light bulbs in your home swapping them for LED or low energy bulbs is an easy switch to make and could move you a few steps up the EPC scale. According to the Energy Saving Trust, if the average house replaced its bulbs with LEDs, at a cost of around £90, it would cut power bills by around £65 a year. And with modern LED lighting having a lifespan of up to 14 years, it's worth making the switch to reap the long-term savings.
2. Insulate your loft: Warm air rises and if you've got an uninsulated loft space, you could be losing a lot of your home's heat. Loft insulation that fits between the floor joists or rafters in your loft acts like a woolly hat for your home, trapping warm air so it can't escape through your roof. It's relatively cheap to buy (from as little as £5 per m2) and you can lay it yourself with no specialist skills or equipment. Even if you already have some insulation, you can add more. According to the Energy Saving Trust, increasing the thickness of your loft insulation from 120mm to at least 270mm will help significantly boost your EPC rating and save you money on your energy bills, so it's worth adding more if you can.
3. Improve your wall insulation: If loft insulation is your home's woolly hat, wall insulation is a cosy jumper. Up to a third of a home's heat escapes through its walls, so checking you have enough wall insulation could make a huge difference to your energy bills, EPC rating and how comfortable a house is to live in. Most homes in the UK have cavity walls, with a gap that can be filled with insulation. If you have solid walls, you can still insulate them, from the inside or the outside. While you'll probably need to get the professionals in to fit wall insulation so the costs may be higher, the energy savings you'll see in the longer-term mean you'll soon see a return on your investment.
4. Upgrade your boiler: One of the pricier options on our list, replacing an old boiler with a modern condensing boiler is likely to not only save you money but improve how comfortable your home is to live in, especially if you add new radiators with thermostatic valves. For the average home, a modern boiler could cost around £4,000 to install, but you could see more than £500 a year knocked off your heating bills. Plus, you could increase your EPC score by around 40 points – a significant boost for any home.
5. Replace your windows: Another pricier option, switching your old windows to new double or triple glazed options can give your EPC rating a real boost – up to 10 points. Modern windows stop heat escaping and stop cold air getting in – look for A rated options to make sure you're getting the most efficient windows you can afford.
6. Insulate your hot water tank: If you get your hot water from a tank, adding an insulated jacket is a cheap and easy way to save money and improve your EPC rating. Costing about £25, they'll save you around £35 a year on your energy bill, plus help bump up your EPC score. They're easy to fit yourself too, so could be installed and saving you money in minutes.

All content factually correct at the time of publishing.
Articles on our website are designed to be useful for our customers, and potential customers. A variety of different topics are covered, touching on legal, taxation, financial, and practical issues. However, we offer no warranty or assurance that the content is accurate in all respects, and you should not therefore act in reliance on any of the information presented here. We would always recommend that you consult with qualified professionals with specific knowledge of your circumstances before proceeding (for example: a solicitor, surveyor or accountant, as the case may be).
Lending decisions are subject to an affordability/creditworthiness assessment.
Any property used as security, including your home, may be repossessed if you do not keep up repayments on your mortgage or any other debt secured on it.