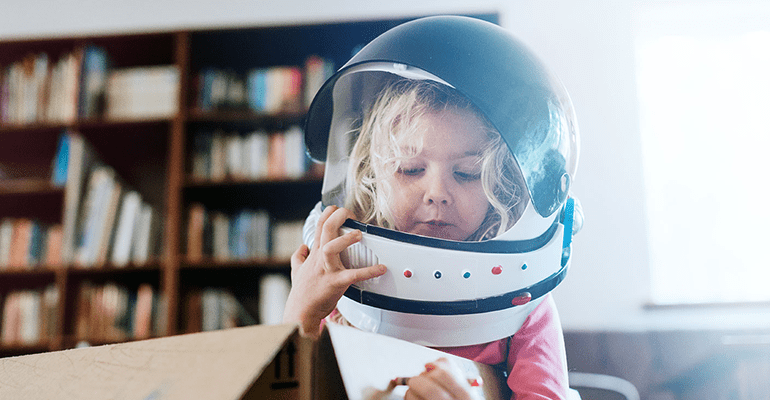 Choosing a futureproof house
.
If you've been renting for a while, there's a good chance you're totally fed up of moving house. So it'd be understandable if – when buying – you didn't feel like moving again for a very long time.
Our guide to choosing a futureproof house can help ensure you're not forced to, so keep these questions in mind when conducting viewings.
Does it do what it needs to?
In the scrabble to get on the housing ladder, you're probably prepared to make a couple of compromises before spiralling prices leave you with no options at all. But you need to be shrewd and make a list of requirements, separating the 'must-haves' from the 'nice-to-haves'.
It's easy to be tempted by somewhere that ticks all the nice-to-haves off, but if it doesn't tick off the must-haves too you might end up moving again quickly. If you envisage frequent visitors, you may be better off investing in a sofa bed than a spare bedroom; this sacrifice could help you get something else from your wishlist.
Think about the things that really matter. You may want to check for nearby parking, if you have a car); somewhere to walk your dog; and traffic noise (if you're a light sleeper).
Can you grow into it?
If you want to avoid having to move again within a few years, think about how your life might change again in future.
If you're planning on having children, for instance, ask yourself if you'd manage in your new home if you ended up having twins unexpectedly. With this theme in mind, you may also want to look at local schools. Are you in the catchment area? How do they do in OfSTED reports? Is there space for new pupils?
If you harbour ambitions of running your own business, this is likely to start at home. Is there space for you to work?
If the space is large enough for now and you have your heart set on a particular footprint or area, check if there's space to extend, convert the attic or add a basement. Look up and down the street to see if there's a precedent set for extensions in particular.
What are the neighbourhood's prospects?
Research the area you're looking at. You can find details of planned developments in the public domain, including changes to transport infrastructure. Check the local authority's website.
In the bigger cities, properties close to local stations and tram stops can command a premium. These services tend to be faster (and less impacted by traffic) than local bus routes. So you could save by buying somewhere without a stop, if a new line is planned.
Look out, also, for new housing developments (which can increase traffic or add extra pressure to public services) and signs of how well the local high street is doing.
Do your sums
The cost of your mortgage is not the only side of owning a home. You should also take into account ongoing expenses, like heating – which may be more expensive in larger or older properties that aren't as well insulated.
You also need to factor in council tax, your new commute, and the cost of maintenance and repairs. Much like buying a second-hand car, older properties can hide unexpected bills. So if you've got your heart set on a period property, make sure you have money set aside for work on the roof, windows and electrics.
All content factually correct at the time of publishing.
Articles on our website are designed to be useful for our customers, and potential customers. A variety of different topics are covered, touching on legal, taxation, financial, and practical issues. However, we offer no warranty or assurance that the content is accurate in all respects, and you should not therefore act in reliance on any of the information presented here. We would always recommend that you consult with qualified professionals with specific knowledge of your circumstances before proceeding (for example: a solicitor, surveyor or accountant, as the case may be).
Lending decisions are subject to an affordability/creditworthiness assessment.
Any property used as security, including your home, may be repossessed if you do not keep up repayments on your mortgage or any other debt secured on it.