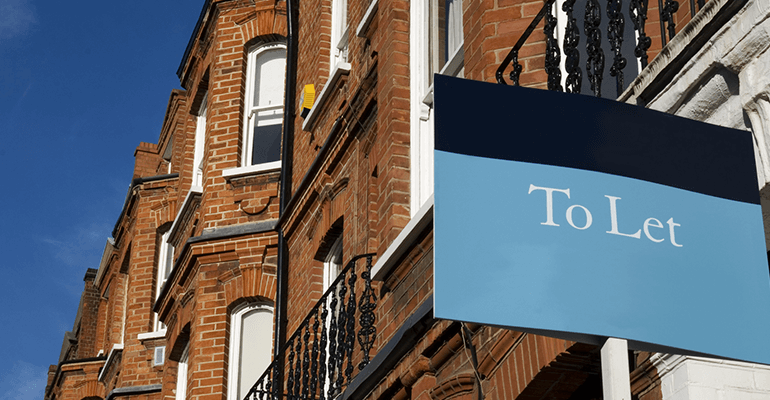 Conflicting forces holding rental market steady – for now
.
It's been a trying few months for us all, with fundamental changes to our work and home life. So for landlords – whose work it is to provide a home for others – it's a particularly testing time.
The dust is yet to settle on the buy-to-let market while we wait for the true economic impact of the coronavirus pandemic to become apparent. News reports regarding the rental industry and wider economy are hard to make sense of. In fact, it seems illogical – unemployment is up, but so are rental prices. So what's really going on? And what does this mean for property investors?
Push in the Rental Market
Increasing prices are usually a sign of increased demand, so let's first think about the people driving demand for rental property.
When lockdown came, there was a huge reduction in the number of mortgage products available, and particularly those with large loan-to-value ratios. This is essentially because lenders are nervous about a drop in house prices.
So mortgage applicants need to bring a bigger deposit (or equity) to the table. This hits first-time buyers hardest, as many find their savings just don't cover any lenders' new deposit demands.
In 2019, a reported 350,000 first-time buyers got on the property ladder; some will have been living with their parents or were newly arrived in the UK, but many will have been waving the rental market goodbye. With their dream of home-ownership on hold, this year's would-be buyers are staying in their rental properties and reducing the number of properties available.
We should also consider another cohort: those preparing to fly the nest for the first time. Over 700,000 Brits graduate into adulthood each year, and many will be thinking about the freedoms that come with leaving home – although some may instead be biding their time as nervousness takes hold over their future employment.
Pull in the Rental Market
While some will leave renting behind by getting on the property ladder this year, many others could be leaving the rental market for less happy reasons – forced to move back in with their parents after redundancy or reduced hours. More than 700,000 jobs had been lost at the time of writing, while millions more remain furloughed in the arts, travel and leisure industries.
We must also, inevitably, talk about Brexit. A 2015/16 English Housing Survey found that nearly 25% of all rented properties were occupied by people not originally from the UK, so we must consider the potential impact on demand for rental properties should a significant number of foreign-born residents decide to leave the country. Not only that, but we should consider the possibility that UK-based jobs could be relocated to the continent, taking some Brits with them – also reducing demand.
Conversely, earlier in 2020 the Government announced a path to UK residency for a potential three million Hong Kong residents with British National (Overseas) citizenship, beginning in January 2021. This could rapidly result in a boom in demand for rental property.
The missing tenants
As well as those stuck in rental properties and those leaving them behind, there's another group we should consider: students. Over 200,000 international students begin their first-year studies in the UK each year, but in 2020 there's been a large drop – one report in The Telegraph indicated a 99% drop in student visas issued in Q2 this year.
This is more likely to affect halls of residence in the immediate term (as this is typically where students live in their first year), but a significant number of students of all sorts – 44%, according to the National Student Accommodation Survey 2020 – rent properties from private landlords (often in subsequent years of their study). Some of these will instead have elected to stay at home and study remotely, particularly with social distancing forcing many lectures online.
And while some international students remain in the UK after graduation, the vast majority leave when their studies are complete – so a large percentage of the cohort who finished in 2020 will have already left the country and not been replaced. Following this argument to its logical conclusion, demand for student properties will be down across the board.
Understanding the statistics
Thwarted first-time buyers aside, all of this reads like bad news for landlords – so why have average rental prices increased? To understand, we need to think about the statistics we're looking at, because looking at top line figures (i.e. the 'overall average') tells only half the story.
Over recent months, a huge number of Brits have switched to home-working and/or found themselves playing teacher. With work, learning and leisure time increasingly concentrated in the home, many are deciding they need more space – perhaps to create an office, or benefitting from a garden.
Logically, larger properties and those with outside space demand higher rents. But they tend to be in shorter supply; a great many rental properties are one- or two-bedroomed flats or small houses. This means competition for larger rental properties can be fierce, and landlords may be pushing prices up.
We should also think about how the statistics are calculated. Saying that 'the average rental price paid has increased' only counts rents being paid. That is, it doesn't take into account any properties sitting empty, with no rent being paid at all. These 'void' periods are bad news for landlords, who (in addition to lost rent) may have to cover additional expenses like council tax and utilities.
We ought to consider whether properties that command a lower rent (and would bring the average being paid down) are more likely to sit empty as a result of the current climate. If we assume that the average renter of such a property is more likely to be under 40, statistics show that the financial and economic impacts of the pandemic are falling disproportionately on this group – making them more likely to lose their job, or to be working reduced hours.
There's also the possibility that choked supply could be keeping prices inflated; the National Residential Landlords Association ran a poll of its members and learned that 16% of those surveyed intended to sell some or all of their properties as a result of the pandemic. That said, it's always plausible that another investor will buy from them, therefore maintaining the availability of these properties.
Making shrewd investments
You could read all of this and conclude that now is not the time to invest, but we don't believe that's true.
With interest rates at historic lows, it could be the perfect time to take the plunge - you just need to make the right kind of investment, by really thinking about your target customer and what they're prioritising in their next rental home.
If you're wondering how to do that, we'll be looking at what makes a good buy-to-let investment in 2020 in our next buy-to-let blog.
Find out about our Buy-To-Let products here.
All content factually correct at the time of publishing.
Articles on our website are designed to be useful for our customers, and potential customers. A variety of different topics are covered, touching on legal, taxation, financial, and practical issues. However, we offer no warranty or assurance that the content is accurate in all respects, and you should not therefore act in reliance on any of the information presented here. We would always recommend that you consult with qualified professionals with specific knowledge of your circumstances before proceeding (for example: a solicitor, surveyor or accountant, as the case may be).
Lending decisions are subject to an affordability/creditworthiness assessment.
Any property used as security, including your home, may be repossessed if you do not keep up repayments on your mortgage or any other debt secured on it.