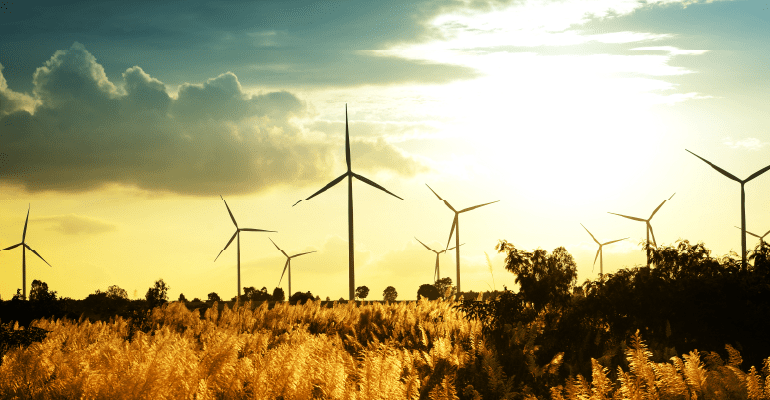 Energy Efficiency Jargon Buster
.
Are you wondering what this new 'green' mortgage is? Did you find yourself perplexed whilst scanning your latest EPC (energy performance certificate)?
With its vast array of specialist terminology, the world of energy efficiency can be quite daunting and we believe that understanding the language is a crucial step towards a more sustainable future.
In the short video below, we shed light on a few of the most commonly used terms when it comes to energy efficiency.
Noun - Energy efficiency – using less energy to accomplish the same task or achieve the same result. It's about getting more bang for your buck when it comes to energy usage.
Noun - Carbon footprint – a carbon footprint is the measure of the impact our activities have on the environment in terms of greenhouse gas emissions. It represents our contribution to climate change.
Noun - Greenhouse gas – a combination of thegases in the earth's atmosphere that trap heat and have the effect of warming planet's surface; a lot like the glass walls of a greenhouse. Examples include carbon dioxide and methane.
Adjective – Net zero – Put simply, net zero means cutting greenhouse gas emissions to as close to zero as possible, with any remaining emissions captured by natural sources or human-made solutions.
Adjective - Carbon neutral – Unlike net zero, carbon neutral is achieving a balance between the amount of greenhouse gas emissions produced and the amount removed from the atmosphere via carbon off-setting.
Noun - Non-renewable energy – energy sources that can't be easily replaced and contribute to pollution and climate change, fossil fuels being the main one such as natural gas, coal and oil.
Noun - Green energy - Green energy comes from natural sources, such as the sun and wind. Also known as renewable energy.
Verb - Retro-fit – the process of making improvements to your home so it becomes more energy efficient with lower emissions.
Noun - Green mortgage – a green mortgage can be one of two things; a way for lenders to provide funds to customers who'd like to make energy efficiencies to their properties or; a way to reward those who purchase or remortgage energy-efficient properties.
You can find out everything you need to know about Energy Performance Certificates by visiting Together's EPC hub including top tips on how to improve your rating.
All content factually correct at the time of publishing.
Articles on our website are designed to be useful for our customers, and potential customers. A variety of different topics are covered, touching on legal, taxation, financial, and practical issues. However, we offer no warranty or assurance that the content is accurate in all respects, and you should not therefore act in reliance on any of the information presented here. We would always recommend that you consult with qualified professionals with specific knowledge of your circumstances before proceeding (for example: a solicitor, surveyor or accountant, as the case may be).
Lending decisions are subject to an affordability/creditworthiness assessment.
Any property used as security, including your home, may be repossessed if you do not keep up repayments on your mortgage or any other debt secured on it.