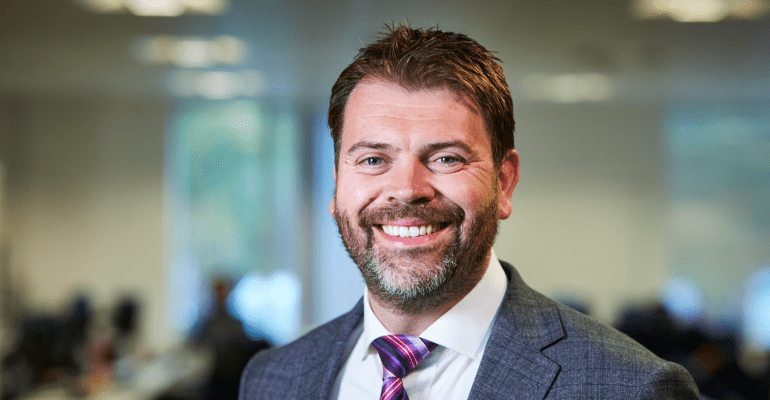 Getting a mortgage if you've got a credit blip on your record
.
James Briggs Head of Personal Finance Sales Manager at Together
The current financial landscape, dogged by high living costs and inflationary pressures, has made it increasingly difficult to get on the housing ladder due to affordability constraints and more people having a less than perfect credit score.
With the FCA reporting the number of adults who missed bills or loan payments in at least three of the last six months has risen by 1.4mn to 5.6mn1, the proportion of those with blips on their record is on the up – with predictions this will only continue to rise as people continue to have to rely on credit to keep up with their outgoings.
In fact, we found over half of UK adults with a credit blip face significant challenges when attempting to obtain a mortgage. These difficulties are particularly pronounced among younger age groups, with 86% of those aged 18-34 experiencing obstacles in their mortgage applications.
Lost homeownership opportunities
Our research shows widespread inflexibility of mainstream lenders and 'computer says no' responses are potentially causing high numbers of potential mortgage borrowers from being overlooked or locked out the market altogether.
Of those who've had their mortgage applications rejected, 16% of applicants gave up on their homeownership aspirations altogether.
The cost of living has also forced many potential buyers to reassess their plans and resort to drastic measures. Approximately 23% of those with a credit blip heavily rely on family and friends to act as guarantors, potentially exposing themselves to future repayment anxieties. Not only this, but 17% depleted their savings entirely just to afford a large enough cash deposit.
The emotional toll
And the impact of mortgage rejection goes beyond financial setbacks. In our Property Market Report 2023, we found mortgage rejections can cause significant emotional distress for those affected. Among those who have experienced rejection, 32% expressed feelings of worry about their future prospects. A quarter felt depressed, and 23% described their rejection as a personal failure.
The good news is there are still lenders out there who will still consider CCJs on applications, as long as a clear repayment plan has been set up. Speaking to an independent or specialist mortgage advisor or broker is best as they'll have access to 'whole of market' lenders and can point you in right direction for your specific circumstances.
The need for specialised support
As mainstream lenders continue to tighten their risk appetite and criteria, there is a growing demand for specialist support that can assess people's financial circumstances on a case-by-case basis. These specialised lenders offer a solution, allowing more people to pursue their property plans, even with a history of missed bills or loan payments caused by cost-of-living challenges.
All content factually correct at the time of publishing.
Articles on our website are designed to be useful for our customers, and potential customers. A variety of different topics are covered, touching on legal, taxation, financial, and practical issues. However, we offer no warranty or assurance that the content is accurate in all respects, and you should not therefore act in reliance on any of the information presented here. We would always recommend that you consult with qualified professionals with specific knowledge of your circumstances before proceeding (for example: a solicitor, surveyor or accountant, as the case may be).
Lending decisions are subject to an affordability/creditworthiness assessment.
Any property used as security, including your home, may be repossessed if you do not keep up repayments on your mortgage or any other debt secured on it.