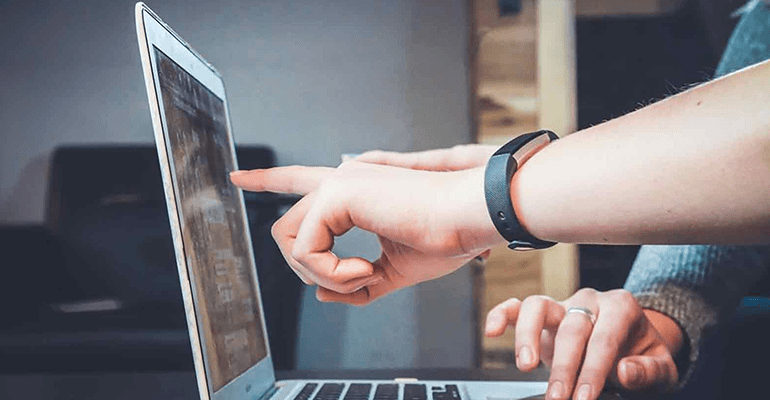 Going, going, gone: how we've adapted to the rise in online auctions
.
As an industry perhaps better equipped than most to go digital, and the Stamp Duty holiday sending the property market into overdrive, it would be fair to say the auction sector has stood strong – and it's certainly kept us on our toes!
We reached out to our resident auction expert Scott Hendry, to find out what the last 12 months has brought for the auction world at Together, and his predictions for the rest of the year ahead.
How have we adapted to online auctions?
"When the country entered its first lockdown, most industries and businesses had to adapt seemingly overnight to offer their services remotely. The truth is however, the move to the virtual auction room has been coming for quite a while. We've certainly been having the conversation with auction houses over the last three years – even if the transformation had to happen at lightning speed.
"And because we work so closely with these auction partners, we've been involved in the planning stages from the very beginning, sharing our expertise with one another to find the best way to support buyers with their auction purchases online.
"It's meant we already had presence on auction house websites across the UK, making it easy for buyers to learn more about auction finance, and even find out how much they could borrow before they bid, depending on their individual circumstances.
"We also created a video which auction houses can play before an online auction takes place, which explains how we can help, and how we can get the funds in place quickly for their auction purchase. So we're as visible and accessible to people as we would be in the room."
What have we done to help customers with their online auction purchases?
"Because we moved our application process online well before the pandemic, we've had plenty of time to fine tune it, so customers can rely on us to provide the same fast and reliable funding we always have.
"Our online decision in principle tool allows us to pre-approve a loan before, and even during, an auction without affecting a buyer's credit file – in as little as five minutes. This means auction goers can be confident they can afford a property, before they tie themselves into a binding contract.
"Our website also allows buyers to complete their auction finance application with us online – keeping things quick and simple for those who've secured their property, and are now in a race against the clock to complete. We can often give a decision within one working day, so customers know exactly where they stand and can get the ball rolling straight away.
"This year we also made some exciting changes to our automated valuation criteria, allowing more of our customers to benefit from reduced costs, and faster applications by removing the time it takes for physical valuations of properties."
How has the industry been affected by the Stamp Duty boom?
"Like the housing market as a whole, the Stamp Duty holiday has created a lot of interest in property auctions from both buyers and sellers – and it's keeping us busy, that's for sure!
"Because of the speed at which everything happens, auctions are ideal for those hoping to complete before the deadline, because there are no lengthy onward chains slowing the process down.
"We saw a rise in applications for auction finance in the months before the original March deadline, and we're starting to see demand ramp up again ahead of the new June date too.
"We're at the end of May now, and the reality is, buying at auction is now one of the only ways you could complete before the savings on offer reduce at the end of June. This has made buying at auction even more attractive to property developers and 'flippers' than it was before – where profit margins really are everything."
What are your predictions for the year ahead?
"From October, once the Stamp Duty freeze has come to an end, it's likely we'll see the property market quieten down a little as the pressure to beat the deadline is lost.
"However, I don't expect a harsh drop in demand (or prices, for that matter). In my opinion, the UK property market has always been resilient and a solid investment; the popularity of auctions as a channel for purchasing property is also unlikely to waver.
"Private investors still appear hungry for properties to renovate and flip, or commercial buildings to transform into residential opportunities – and auctions are the ideal place to find these development opportunities. And because online auctions have made it as easy to find a property as browsing on Rightmove, it seems more Brits have started to see auctions as a way to find their ideal first or family home too.
"Touch wood, lockdown restrictions will ease again at the end of June, which could see the UK's auction houses opening their doors to the public once again. However, I think it's fairly unlikely we'll see a shift back to live events entirely. After all, the auction sector has performed very well online with cheaper running costs – and if it isn't broke, why fix it?
"Together have been regulars in the auction room for the last decade. And while it's true I've missed the buzz of the place, meeting buyers in person and seeing the auction unfold, nostalgia isn't reason enough to return to the ballroom.
"Our role is to make sure buyers are fully informed on how auction finance works, and how much they could apply for before they make their bid. And thanks to how well we've worked with our auction partners to plan for this change – by being present on their websites, providing educational blogs and videos, and enabling buyers to apply for finance online – we've been able to support customers just as well digitally."
Learn more about auction finance
Whether we'll see you face to face in the future, or you'll take advantage of our quick and simple online application tools – rest assured, we've got the experience to help you complete on time, every time. You can learn more about auction finance here.
All content factually correct at the time of publishing.
Articles on our website are designed to be useful for our customers, and potential customers. A variety of different topics are covered, touching on legal, taxation, financial, and practical issues. However, we offer no warranty or assurance that the content is accurate in all respects, and you should not therefore act in reliance on any of the information presented here. We would always recommend that you consult with qualified professionals with specific knowledge of your circumstances before proceeding (for example: a solicitor, surveyor or accountant, as the case may be).
Lending decisions are subject to an affordability/creditworthiness assessment.
Any property used as security, including your home, may be repossessed if you do not keep up repayments on your mortgage or any other debt secured on it.