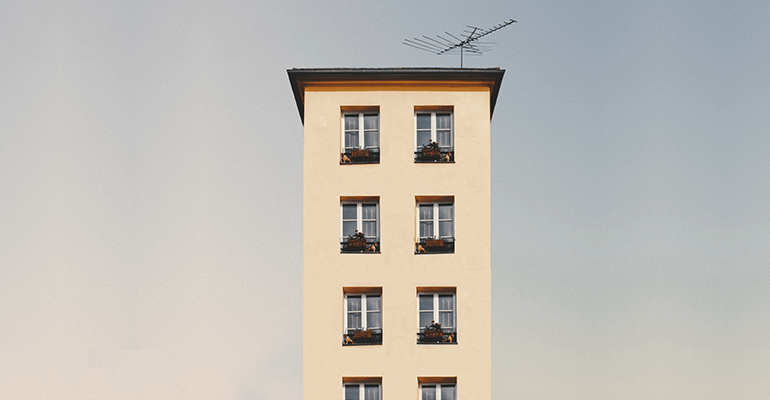 How to avoid an imbalanced property
.
Extending your home is a great way to add value and create useful extra living space.
But before you get the builders in, make sure you've thought your plans through carefully to make the most of your space and your investment.
Creating an imbalanced property could actually have a negative effect when it's time to sell, which can be a real issue if you've borrowed extra to pay for the work. Make sure you do your homework first to ensure the changes you're making are the right ones.
How much living space do you actually need?
The Government sets out minimum living standards and 'nationally described space' is currently between 37m2 and 39m2 per person (37m2 if you have a shower room rather than a bathroom). So, if you're hoping to up the occupancy of a property by adding a bedroom, you'll need to make sure that your overall living space is large enough to accommodate that extra person.
Ceiling height is also an issue – generally 2.1m is a good rule of thumb for spaces that are used regularly – so if you're converting a loft, there could be major costs if you need to move rafters or reposition supports. But it's not just about the minimum standards – to ensure your property is a practical, pleasant place to live, you'll need to consider things like storage, flow and floor space, so you and future residents actually want to spend time there.
The UK has the smallest homes in the EU at an average of 93.6m2, so if you want to appeal to residents who prefer airy, Scandi-style home design (the average Danish home is 137m2), the more space you can make, the better.
Are there enough bathrooms for the size of house?
If you're adding new bedrooms, you might want to think about bathroom arrangements. If your home is, for example, moving from three bedrooms to four, the extension increases its potential to house larger families in the future, and one family bathroom might not be enough.
Busy families are likely to be fighting for bathroom space in a morning, so adding an extra bathroom or en suite can make all the difference to its value, appeal and resale potential.
Is revamping space more valuable than adding rooms?
It can be tempting to add bedrooms to increase a property's value, but the living space needs to reflect how residents are likely to use the space when they're not in bed.
If you're adding bedrooms with a loft conversion, could a larger, communal kitchen help balance the space and work better for a larger family? Would making room for a downstairs toilet or laundry room make the house more appealing for the 2.4 kids market?
Or would knocking through (to create a large open plan living room and kitchen) appeal more to your target young professionals who like to entertain? Minor structural changes, updating a kitchen, or adding a downstairs toilet don't have to be pricey, and could be paid for with a home improvement loan. Think about how you, and anyone who buys your home in the future, is likely to spend their time and plan your renovations with that in mind.
Remember: your home may be at risk if you don't keep up the repayments on your mortgage or any other loan secured against it.
All content factually correct at the time of publishing.
Articles on our website are designed to be useful for our customers, and potential customers. A variety of different topics are covered, touching on legal, taxation, financial, and practical issues. However, we offer no warranty or assurance that the content is accurate in all respects, and you should not therefore act in reliance on any of the information presented here. We would always recommend that you consult with qualified professionals with specific knowledge of your circumstances before proceeding (for example: a solicitor, surveyor or accountant, as the case may be).
Lending decisions are subject to an affordability/creditworthiness assessment.
Any property used as security, including your home, may be repossessed if you do not keep up repayments on your mortgage or any other debt secured on it.