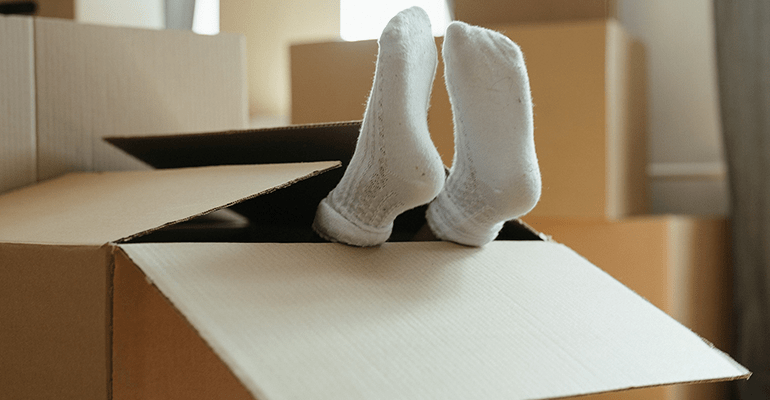 How we're helping customers beat the Stamp Duty Deadline
.
The Stamp Duty holiday, and subsequent deadline extension, has been a welcome incentive from the Government for homeowners and investors alike – with those buying a property above £125,000 potentially saving thousands.
Until midnight on 30th June, you'll pay zero Stamp Duty on the purchase price of your property up to the first £500,000. This will reduce to the first £250,000 between 1st July and 30th September, before reverting back to £125,000 thereafter.
While these dates may sound a safe distance away, the process of buying or moving house can be very time consuming – so you should still make speed a top priority.
Bridging Finance
Everybody knows a mortgage can take a while to be granted. While you're waiting for your home to sell or longer-term borrowing to be arranged, a Together Bridging loan could get you the cash you need much faster – so you don't have to miss out.
Here's an example of the savings available:
Peter is a property investor who is buying a two-bedroomed flat in London for £400,000. Under the current rules, Peter will pay just 3% Stamp Duty (the standard surcharge for buying a second property) on the entire purchase price – or £12,000.
Between 1st July and 30th September, he'll pay:
3% on the first £250,000.
8% on the rest.
That's £19,500 – a difference of £7,500. After September, this would increase to £22,000, costing him a full £10,000 more than under the current rules.
The process of finding your ideal property and getting a mortgage can take longer than you might think – six months in some cases. But we can often fund Bridging loans within weeks (and sometimes much faster), rather than the months that a typical mortgage can take. Meaning you can act decisively and complete the purchase rapidly, repaying your Bridging loan using the funds from your mortgage and/or your current house sale as soon as you've got it.
Automated Valuations
Another roadblock over the last year has been arranging physical property valuations while strict social distancing measures are in place. To allow applications to progress much quicker, we've opened up automatic property valuations to more of our customers, across all of our personal finance products.
The update means we can remove the need for a physical valuation in around half of all personal finance cases. For the first time, we're applying these new rules to some bridging loans as well as mortgages – which will not only help customers to save on Stamp Duty, but on the cost of a surveyor too.
Depending on the size of your deposit or the property you're hoping to purchase, you can find out if you're eligible by speaking to one of our team or by reaching out to your broker.
Flexible on income
As well as making things faster, we're also helping as many people as possible take advantage of the scheme before it comes to an end.
For the self-employed (which many of our customers are), things haven't changed – our normal underwriting requirements still apply. We'll look at the last three months' earnings, so those who took advantage of the Self-Employed Income Support Scheme last summer and have since returned to earning in line with their SA302, will be treated as normal.
Applicants who've previously been furloughed but since returned to work and aren't at risk of redundancy, will be treated as normal. And similarly, those applicants who've completed a payment holiday and returned to making their monthly payments, will be treated as normal.
Finally, if an applicant is self-employed and unable to work, or furloughed from their job, but has secured permanent alternative employment in the meantime, we'll use that to assess affordability instead – even if their long-term hope is to return to their previous role. Please see our criteria for full details.
While these customers may find it even more difficult to secure a mortgage before the Stamp Duty holiday ends, we won't hold real life against them. If this is you, or one of your customers, we could help you secure a bridging loan while you wait for your mortgage to be approved.
All content factually correct at the time of publishing.
Articles on our website are designed to be useful for our customers, and potential customers. A variety of different topics are covered, touching on legal, taxation, financial, and practical issues. However, we offer no warranty or assurance that the content is accurate in all respects, and you should not therefore act in reliance on any of the information presented here. We would always recommend that you consult with qualified professionals with specific knowledge of your circumstances before proceeding (for example: a solicitor, surveyor or accountant, as the case may be).
Lending decisions are subject to an affordability/creditworthiness assessment.
Any property used as security, including your home, may be repossessed if you do not keep up repayments on your mortgage or any other debt secured on it.