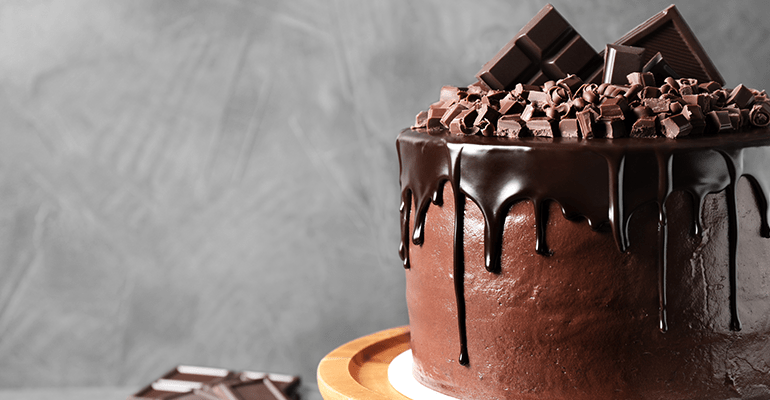 "I started a cake business during lockdown": How To Start a Small Business From Home
.
For many, 2020 has been a year of upheaval and confusion, where lockdown has meant juggling working from home, childcare, home learning, long queues at the supermarket just to buy a pint of milk and the induction of the phrase 'social distancing' into our everyday lexicon. Most of us haven't had time to think about starting a small business.
We've picked up hobbies and dropped them, taking on 'Couch to 5k' challenges, sourdough starters and Netflix binges with plenty of aplomb. Some of us, however, have been more focused than others.
You might have watched with admiration (and, let's be honest, envy) as your Instagram friends seemed to turn the strange period of lockdown into an opportunity for creativity and ingenuity. Our graduate management trainee, Hannah Young, tells us how she made the most out of lockdown by setting up her own cake business from her kitchen!
"Not socialising with friends or family, and adapting to a new way of life was hard and I found it all very boring! I found myself unmotivated and fed up at times.
"Baking seems to have been everyone's lockdown hobby, with banana bread becoming the nation's favourite, causing a flour shortage in the supermarket for weeks. Baking is something that I've always done in my spare time, making celebration cakes for friends and family, or bringing in treats for my team in the office.
"So one day, I thought I could turn my hobby into a business. With people not being able to celebrate birthdays or special occasions with friends and families, there has been a huge demand for treats being delivered to your door.
"I spent some time getting my branding designed and created, calculating costs and deciding on a menu. I launched my new venture, 'Styal Bakes', dropping off samples to friends and family (socially distanced of course!) to promote my presence on social media.
Top Tips for Anyone Thinking of Starting up a Small Business from Home
If you're inspired by Hannah's story and thinking of setting up your own small business, check out these tips to help you get started.
1. Think about your brand
Before you try to sell your brand, you need to know what you are selling, and that doesn't just mean your products.
Think about your brand identity – what does it say, who does it appeal to, and what's it all about? Once you know this, it will be much easier to persuade potential customers that they should be interested.
2. Know your competitors
Understanding the market is key to running a successful business. Identify your competitors and do some digging. What do they sell, where do they sell it, and how do they market themselves? Websites and social media accounts are a great place to start.
3. Start small
If you're starting your own small business, chances are that, like Hannah, you already have a regular nine-to-five job. Give yourself achievable goals and start by taking on manageable tasks like practising baking (if that's your thing). There's nothing wrong with making family and friends your first customers – not to mention it's a lot less pressure!
4. Embrace social media
In case you hadn't noticed, social media is everything – your social world, your business world, your shopping world. Look into the different platforms, like Instagram, Facebook and Linkedin, and decide which of these fit your brand. Have a look at Hannah's Instagram account @StyalBakes for some inspiration.
5. Get organised
Lists, lists and more lists. List your goals, your competitors, your specific plans and don't stop. It's important to keep track of all your activities so that you can understand what works and what doesn't.
All content factually correct at the time of publishing.
Articles on our website are designed to be useful for our customers, and potential customers. A variety of different topics are covered, touching on legal, taxation, financial, and practical issues. However, we offer no warranty or assurance that the content is accurate in all respects, and you should not therefore act in reliance on any of the information presented here. We would always recommend that you consult with qualified professionals with specific knowledge of your circumstances before proceeding (for example: a solicitor, surveyor or accountant, as the case may be).
Lending decisions are subject to an affordability/creditworthiness assessment.
Any property used as security, including your home, may be repossessed if you do not keep up repayments on your mortgage or any other debt secured on it.