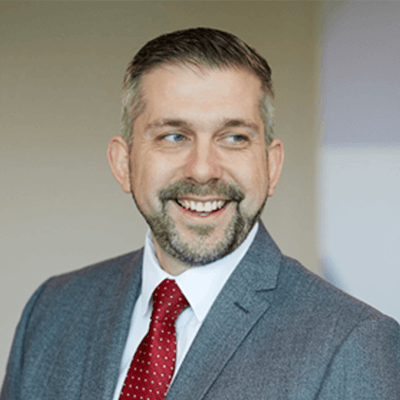 Auction expert Scott Hendry on week three of The Great House Giveaway.
"It's important to take on a project that matches your skillset"
.
Together worked in partnership with award-winning TV production company Chwarel on the new Channel 4 series, The Great House Giveaway. Catch up with the series so far on ALL4.
Have you been watching our new TV obsession? We've been setting our recorders for 4pm on weekdays to catch actor-turned-property developer Simon O'Brien, as he guides two wannabe property developers through the process of flipping their first investment.
The task? Buy a property at auction, then renovate and sell it on – all within six months. If they can make a profit, they keep it for themselves.
We've been involved since the off, working closely alongside the production company to finance the purchase and renovation of every property. So we've asked our resident auction expert, Scott Hendry, to share his thoughts on how last week's have-a-go heroes got on.
Monday
Cardiff-based young professionals Sara and Noam attempted to extend and renovate an end-terrace in nearby Newport. But things went awry, and their ambitious plans went well over budget, so Sara walked away from the project and left Noam to finish it by himself. As Simon O'Brien neatly summarised, renovating a property is an emotional, as well as financial, investment.
Lacking any building experience, Noam's reliance on contractors to complete the project was his undoing – demonstrating the importance of taking on a project that matches your skillset. Completing the kind of renovation that many experienced developers would think twice about, the transformation was comprehensive, but the project ended up making a loss.
Tuesday
We stayed in South Wales on Tuesday, with renovators Mair and Dafydd. A red-hot auction room meant they missed out on all of their target properties, so were surprised to learn Simon had bought them one of the lots that went unsold: a chapel in Neath. Any unsold lots can be a good place to find properties that others don't have the imagination for.
I've seen all sorts of properties appear in the catalogue over the years, and while converting a chapel may seem romantic, the sheer scale means they can be difficult projects that aren't for the feint-hearted. As first-time developers this was a real baptism of fire, and there were times when it looked to overwhelm them.
Their six-month timescale was perhaps over-ambitious on a property of this size, but an experienced developer would have the contacts, budget – and, importantly, time – to divide the chapel into a number of flats.
Wednesday
This episode saw Birmingham-based strangers Karl and Nicole buy a mid-terrace property in Oldbury. Its unusual shared entrance gave a clue why it may have ended up at auction; a complicated 'flying freehold' can make properties like this difficult to secure finance against with some lenders.
Having overspent in the auction room to secure the property, they always had a challenge to realise a profit – but even with a relatively healthy renovation budget, they ran out of time and left work unfinished. With no boiler or plumbed-in bathroom, the property was left 'unmortgageable', and that's a sure-fire way to limit your pool of potential buyers.
Simon O'Brien's professionals finished the project to rectify this, but the buyers drove a hard bargain. The result? A five-figure loss.
Thursday
On Thursday we were in Liverpool, with Russian-born Anastasiya and local lad Jamie. They teamed up to buy and renovate a Grade II-listed cottage in the city, but over 300 years of history had been covered up and concealed.
Working with listed buildings will always present a challenge for developers, and the team did well to keep their refurbishments the right side of the council's conservation team. The odd upstairs layout (the bathroom was on the landing and offered no privacy whatsoever) was resolved, and the overly large kitchen was sensibly divided to add a WC and utility room.
Getting an estate agent in to value the property mid-renovation was a great idea. As experts in the local market, they can tell you what your potential buyers want and where to focus your attention – which paid off when it came to the valuation. Had they not had a hard six-month deadline to contend with, they could have held out for a higher offer and made an even larger profit.
Friday
Tailor Helena and joiner Martin had just £10,000 to flip their substantial detached bungalow in Wakefield, but ultimately tried to do too much. Making money from this property lay in doing the basics, and adding space – with a large, five-room cellar that was ripe for incorporating as a utility room and more.
They instead focused their attention on the kitchen and bathroom – usually not a bad decision, as it's these rooms that sell homes. But some snagging jobs were left unfinished, and coupled with leaving the cellar untouched, they missed an opportunity to make a profit.
Today marks the start of the last week of the current series – tune in at 4pm to see how the final five teams got on.
All content factually correct at the time of publishing.
Articles on our website are designed to be useful for our customers, and potential customers. A variety of different topics are covered, touching on legal, taxation, financial, and practical issues. However, we offer no warranty or assurance that the content is accurate in all respects, and you should not therefore act in reliance on any of the information presented here. We would always recommend that you consult with qualified professionals with specific knowledge of your circumstances before proceeding (for example: a solicitor, surveyor or accountant, as the case may be).
Lending decisions are subject to an affordability/creditworthiness assessment.
Any property used as security, including your home, may be repossessed if you do not keep up repayments on your mortgage or any other debt secured on it.