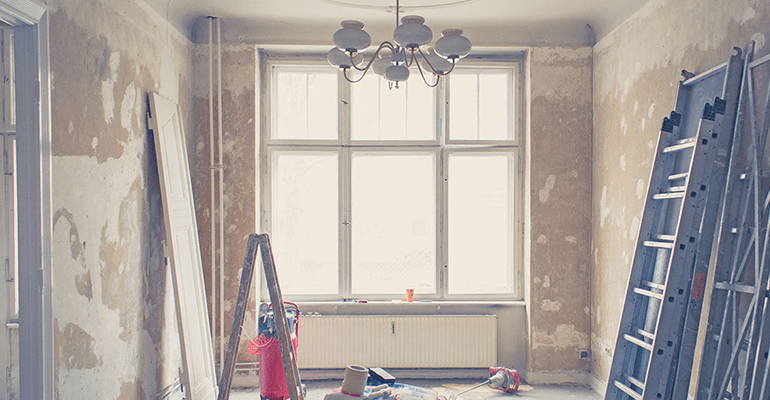 Making easy access to finance a reality for self-employed workers
.
There's been much talk in recent years about fostering the UK's "entrepreneurial spirit" as we look at our country's post-Brexit future.
An encouraging survey by the Institute of Directors (IoD) found 83% of entrepreneurs are "very" or "quite" optimistic about their businesses' prospects over the next 12 months, underlining this continued positivity.
It is, therefore, not surprising that the march of the self-employed continues, with the most recent official figures revealing that there were 4.8 million workers in this category last year.
However, despite more people going it alone, the self-employed market remains underserved when it comes to mortgages, with mainstream lenders' criteria often making it more difficult for self-employed and contract workers to secure finance. There has also been, in the past few years, discussion over the rise of the "gig economy", where workers get paid for piecemeal work they do, such as a food delivery or a car journey, rather than for permanent jobs.
This shift in working trends has led to calls for greater flexibility to ensure that mainstream lenders' self-employed criteria reflects the current situation, as an increasing number of people take up jobs in the self-employed sector, such as working as sole traders or consultants.
For example, most high street banks will ask for three years of accounts when deciding a mortgage application, which can make it hard for the newly self-employed, even if they have extensive experience in their field. However, help is at hand. In one case, we helped a newly self-employed couple who were unable to remortgage with a high street lender because they only had one year's accounts for their business. After carefully reviewing the case – including assessing the projected income – we were happy to provide the funds they needed.
As this case highlights, lenders like ourselves will consider self-employed borrowers with a 12-month minimum trading history. We will also accept an accountant's certificate, SA302s or tax calculations submitted to HMRC as proof of income.
We recognise that people's circumstances are not always "standard" when it comes to arranging a home loan, so will look at different purchase types, such as right-to-buy and shared ownership.
We will also consider potential self-employed borrowers with a less than perfect credit history or someone wanting to borrow against an unusual property type. Our mortgages and loans are up to £1 million for house purchase and remortgage, or to release funds for home improvements or to help grow a business.
Specialist lenders also look more favourably on contract workers applying for mortgages and loans if they can demonstrate a solid and stable working history, even if they have taken up different contracts or moved into different sectors, or have multiple sources of income.
At Together, we review applications from self-employed people in all these situations on a case-by-case basis, using bespoke underwriting, rather than automated credit scoring.
We look at each borrowing request based on affordability and don't require a minimum amount of income or set a loan-to-income ratio. We will generally use the most recent year's net income and, in some cases, will look at projected income when making our decisions. Flexibility is also key for us, with interest-only repayment options available, which can again be helpful for newly self-employed workers looking to grow a business.
Find out more information about self-employed mortgages and loans.
All content factually correct at the time of publishing.
Articles on our website are designed to be useful for our customers, and potential customers. A variety of different topics are covered, touching on legal, taxation, financial, and practical issues. However, we offer no warranty or assurance that the content is accurate in all respects, and you should not therefore act in reliance on any of the information presented here. We would always recommend that you consult with qualified professionals with specific knowledge of your circumstances before proceeding (for example: a solicitor, surveyor or accountant, as the case may be).
Lending decisions are subject to an affordability/creditworthiness assessment.
Any property used as security, including your home, may be repossessed if you do not keep up repayments on your mortgage or any other debt secured on it.