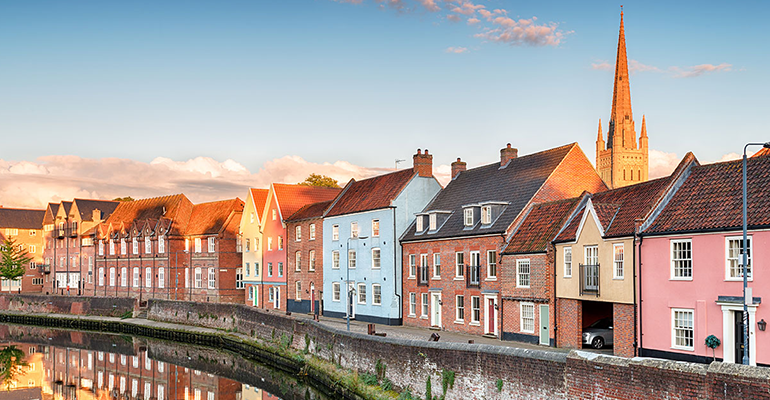 Property vs pension: which is a better investment
.
In an interview with The Sunday Times last week, Andy Haldane, the chief economist for the Bank of England, commented that property is "almost certainly" a better investment option than pensions when it comes to retirement. As a result, the debate around investing in property to boost pension pots has been reignited.
Haldane said: "As long as we continue not to build anything like as many houses in this country as we need to ... we will see what we've had for the better part of a generation, which is house prices relentlessly heading north."
Considering Haldane's wealth, his comment has been met with some criticism. Despite this, however, the fact of the matter is that the ongoing housing shortage in the UK means demand for property is likely to continue, regardless of occasional fluctuations.
The property market has remained resilient in the face of Brexit, with the latest Nationwide House Price Index indicating that house prices were up 0.6 per cent in August. When it comes to pensions, on the other hand, it's a different story.
Low interest rates since 2009, with the 0.25 per cent cut recently made taking the base rate to an historic low, have seen pensions decrease considerably. Various companies have reported spiraling pension deficits, such as BHS' £571m pension shortfall that affected 22,000 pensions, which have caused people to seriously contemplate where to invest their money.
On the back of this, more and more people are beginning to consider the property market to use rental incomes from buy-to-let property as retirement income. A recent study found that almost half of homeowners over the age of 45 now consider property wealth an important aspect of their retirement plans.
Despite Government measures put in place this year to deter the buy-to-let sector, it has remained robust, with property investors simply adjusting to the changes. We could potentially see an influx of newcomers to the market, as those disheartened by their pension plans turn, instead, to property.
Whether you're considering residential, commercial or semi-commercial properties, there are plenty of avenues to explore, and with respected economists like Haldane leading the debate, perhaps this is a good time to review your investment strategy.
All content factually correct at the time of publishing.
Articles on our website are designed to be useful for our customers, and potential customers. A variety of different topics are covered, touching on legal, taxation, financial, and practical issues. However, we offer no warranty or assurance that the content is accurate in all respects, and you should not therefore act in reliance on any of the information presented here. We would always recommend that you consult with qualified professionals with specific knowledge of your circumstances before proceeding (for example: a solicitor, surveyor or accountant, as the case may be).
Lending decisions are subject to an affordability/creditworthiness assessment.
Any property used as security, including your home, may be repossessed if you do not keep up repayments on your mortgage or any other debt secured on it.