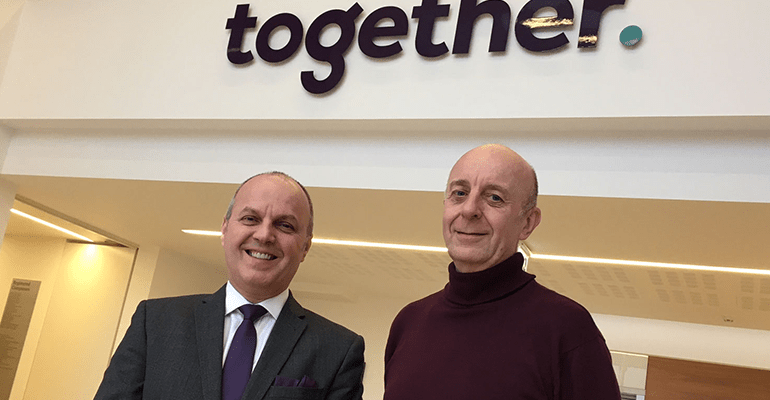 Returnships: how older workers are redefining the rules of employment
.
As statistics have shown, employment of workers over the age of 50 has grown significantly in the past few decades, with an increase of 14.2 per cent from 1985 to 2015. The number of those aged over 65 in full-time work doubled in the same period, as more people choose to work later in life.
Many employers, however, are not recognising the huge opportunities this presents, and recent figures have highlighted the age bias in the workplace, citing there were 15 million people aged between 50 and 69 in the labour market, yet only nine million in work.
To address this, the Government appointed a Business Champion for Older Workers and set out its plan in February 2017 to make the number of older workers 10 million by 2022 - an ambitious target of a 12 per cent increase in five years.
According to the research, if the employment rate of people aged 50 to 64 matched that of those aged 35 to 49, it would add more than five per cent to UK GDP, or a whopping £88 billion.
Older workers have a lifetime of skills and experience that they can apply to a variety of roles. Many have already climbed their own career ladder and perhaps found that retirement isn't giving them the satisfaction they got from employment; whilst others can't afford a retirement that could span three or four decades, yet don't want to take on the commitment of a senior managerial role.
One great example of this is Martin Smith, a 57-year-old who works with us here at Together. Manchester-born Martin had lived in Australia for 32 years and came back to the UK in 2013, only to find his age was restricting him in finding employment, despite a host of impressive qualifications and a broad range of skills.
Martin has a counselling degree from Bond University in Queensland and had spent 10 years as a Professor of Clinical Communication. Prior to studying medicine, Martin had spent 25 years as a school chaplain and had also been a director of a drug and alcohol programme so had developed skills which he continued to build on through his studies; specialising in counselling and aspects of mental health.
Yet despite this expertise, Martin's age proved a barrier to many employers - coupled with the fact that his experience had been gained overseas rather than in the UK.
He approached us when we were actively recruiting older workers with our 'returnship' scheme, an extension of our apprenticeship programme, aimed at encouraging those looking to return to work after a career break, or interested in trying something new.
Given his specialist skills, he was an obvious fit for our customer support department which has a specific team trained to deal with vulnerable customers. Their aim is to support customers in times of financial difficulty by understanding their situation and working with them to try and find the most positive outcomes.
Martin said: "I've had to totally reskill in many ways, as not all of my skills are relevant to this role, but it's fantastic to be able to use my knowledge and understanding of psychological issues in a practical and helpful way to try and assist customers that are going through difficult periods.
"The biggest challenge in terms of being an 'older worker' has been having to learn a lot of new systems and structures, but my colleagues have all been really supportive and I've had so much encouragement from the business which has made it a really enjoyable experience."
Kevin Fisher, our HR director, said: "The targets set out by the Government are about recognising the skills older people bring, and ensuring they have the same options and opportunities as younger colleagues and I think Martin is a fantastic example of this. His experience is a great asset and he's adapted quickly to the way we work here at Together and gets on really well with the rest of the team.
"As an employer, we have seen the benefits of older workers and as we look ahead, we'll be continuing to recruit as we grow our business and welcome applications from all ages and all walks of life."
All content factually correct at the time of publishing.
Articles on our website are designed to be useful for our customers, and potential customers. A variety of different topics are covered, touching on legal, taxation, financial, and practical issues. However, we offer no warranty or assurance that the content is accurate in all respects, and you should not therefore act in reliance on any of the information presented here. We would always recommend that you consult with qualified professionals with specific knowledge of your circumstances before proceeding (for example: a solicitor, surveyor or accountant, as the case may be).
Lending decisions are subject to an affordability/creditworthiness assessment.
Any property used as security, including your home, may be repossessed if you do not keep up repayments on your mortgage or any other debt secured on it.