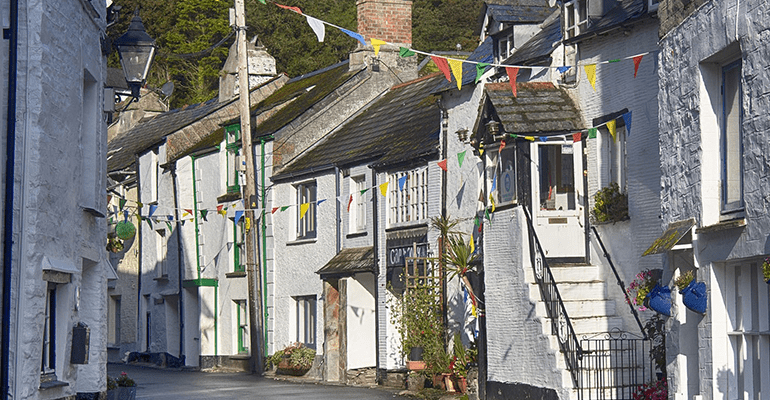 Seven great buy-to-let investments for 2020
.
In our previous buy-to-let blog, we explored how 'the new normal' of life in 2020 is changing the priorities of renters now that work, study and relaxation time is increasingly focused on the home.
In short, many renters want extra space (ideally an extra bedroom for a home office), access to outside space (a garden or local green spaces) and, possibly, somewhere to park a car.
Armed with this knowledge, we've been hunting through Zoopla to find examples of what we believe could be worth investigating as possible buy-to-let investments in 2020, despite all the current uncertainty. All are three-bedroomed houses, and offer easy access to coast or countryside – and most feature parking or easy access to rail for those who need to commute, either now or in future.
To calculate our figures we've used Zoopla's own repayment calculator, and the local rents are for all three-bedroomed houses in that postcode area. We've assumed you're putting down the minimum 30% deposit, taking a 25-year term, and qualify for our latest 4.99% rate.
Listed at: £165,000
Mortgage payments: £677
Average local rent: £1,057
Situated on the edge of the Cotswolds, Evesham has regular train service to Worcester and London Paddington. This Victorian terrace is in reasonable condition, but could perhaps benefit from a little light improvement; if you're happy to do a bit more, there's scope to move the bathroom upstairs by partitioning the second bedroom.
It's previously been reduced, and pictures show it's unfurnished – hinting that the vendor has already moved out, or another canny investor has already been renting this out.
St. Augustine's Crescent, Whitstable
Listed at: £240,000
Mortgage payments: £986
Average local rent: £1,248
Like nearby Margate, Whitstable on the Kent coast is attracting plenty of city slickers with its winning combination of charming streets, peaceful beaches and easy access to the capital.
This large three-bedroomed terrace is going to auction with a guide price of £240,000-£260,000, possibly because it may have a 'flying freehold', as the upstairs flies over a shared access alleyway. Some lenders may struggle with this complication, but not Together.
Inside it's neat and bright, with just some new floor coverings required downstairs. The garden is large and French doors from both the dining room and conservatory nod to today's popular indoor/outdoor lifestyles.
Listed at: £149,950
Mortgage payments: £612
Average local rent: £776
Yes – that Barry, as made famous by Gavin & Stacey. Just a short drive or train ride from Cardiff, Barry has a very popular beach and offers easy access to Cardiff Airport. This three-bed mid-terrace is very tidy inside and out, and has a paved rear courtyard that doubles as a parking space.
What it lacks in garden is makes up for with an attic room; steep stairs and building regulations mean it can't be classed as a fourth bedroom, so the vendors are currently using as storage. But this could make a great utility space for a home office, play room or creative studio.
Listed at: £220,000
Mortgage payments: £905
Average local rent: £1,083
Sandwiched between the eastern edge of the New Forest and Southampton's western extremities, Totton offers easy access to the M27 and regular rail services to London. But truly, all the countryside walks you could possibly need are practically on your doorstep.
This beautifully kept period terrace has been tastefully renovated and would be a great turnkey investment, needing no renovation work at all. The long, south-facing garden even has a summer house that could double as a studio or home office. The only downside is a lack of off-street parking.
Listed at: £150,000
Mortgage payments: £613
Average local rent: £919
Devon and Cornwall have always been popular tourist destinations, and plenty of urbanites may be considering a more permanent move as they begin to realise what they can afford when easy access to an office is less important.
Torquay is an established favourite with a charming waterfront and appealing climate. This three-bedroomed period property is located close to the seafront and harbour; clean and tidy inside, it needs little in the way of refurbishment beyond fresh paint on some walls.
The rear yard is small but not overlooked, so would appeal to young couples with a little tidying up.
Listed at: £125,000
Mortgage payments: £513
Average local rent: £750
Nestled in the Derbyshire hills and surrounded by the Peak District on three sides, elegant Buxton is about an hour from Manchester and Sheffield by car, and an hour from Manchester by train.
You can spend a pretty penny on one of the town's large Victorian villas, but this ex-local authority property might make more sense as an investment. In 'a nice area of less grand homes east of Ashwood Park' (according to The Guardian), it's in generally good order but could do with some redecoration.
Its secret weapon is its truly huge rear garden - next door have added French windows from the lounge to theirs…
Listed at: £220,000
Mortgage payments: £899
Average local rent: N/A
For our final property, we're throwing in a curveball. This immaculate semi in Whitby on the North Yorkshire coast is already an established holiday let; in fact, Whitby is so popular with tourists that not a single three-bedroomed house is currently available for long-term letting in the town.
It sleeps six and offers both a large rear garden and off-street parking. With comparable property renting out for upwards of £300 a week, and the Great British staycation enjoying a renaissance, it could make a great investment – especially considering the different taxation rules that apply to short-term rentals.
All content factually correct at the time of publishing.
Articles on our website are designed to be useful for our customers, and potential customers. A variety of different topics are covered, touching on legal, taxation, financial, and practical issues. However, we offer no warranty or assurance that the content is accurate in all respects, and you should not therefore act in reliance on any of the information presented here. We would always recommend that you consult with qualified professionals with specific knowledge of your circumstances before proceeding (for example: a solicitor, surveyor or accountant, as the case may be).
Lending decisions are subject to an affordability/creditworthiness assessment.
Any property used as security, including your home, may be repossessed if you do not keep up repayments on your mortgage or any other debt secured on it.