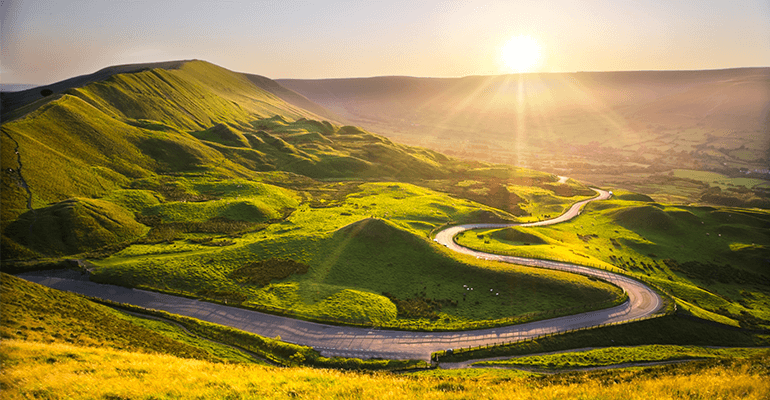 SMEs and green investment in 2024
.
While 2050 may seem some way off, there's no doubt that the Government's net zero deadline has had a major impact on SME investment plans. However, for those able to invest, the returns may not be 27 years away, with more and more firms with physical bases choosing more sustainable property as part of their brand promise.
While two thirds (67%) of SMEs have delayed 'greening' plans due to current market conditions, this caution is temporary and making green improvements is still high on the to do lists of SMEs; our research has found that, when economic conditions improve, 73% of business leaders expect to increase spend on their company's energy-saving measures by an average of nearly £225,000.
Chris Baguley, Managing Director at Together Corporate, says:
"With tough targets for businesses under the Government's net zero plan, ongoing improvements are likely to be a key part of any business strategy for many years to come. Although SMEs are understandably cautious about investing right now, the results do demonstrate that this is simply short-term and it's encouraging to see that many of these SMEs are optimistic and already planning for future investment.
"In the current market, some lenders are becoming increasingly cautious, which means that businesses and individuals could struggle to access the right level of funding in the timescales they need.
"Fortunately, property finance experts such as Together will be able to support UK SMEs in making energy efficiency improvements – such as solar panels, more efficient equipment, replacing wall insulation and so on – as the economy starts to bounce back.
"Following our initial research, we've conducted a series of other studies to create an insightful look into the property market, helping our customers understand the potential impacts on commercial and residential property markets in the coming year and beyond.
"As such, the Together Property Market Report 2023 is a great read for any property professional looking for data-driven insights into what's happening across the UK market.
"You'll find research into many sectors, including retail & industrial, offices, residential rentals and developments, consumer intentions around purchasing, moving and renovating their homes, access to finance for SMEs and social housing providers, and of course a look at green investments and awareness of EPC ratings."
Read the full Property Market Report 2023:
Read the report
*Research commissioned by Together and conducted by Opinium research between 18th and 25th October 2022 of business leaders from 300 UK SMEs (6-250 employees).
All content factually correct at the time of publishing.
Articles on our website are designed to be useful for our customers, and potential customers. A variety of different topics are covered, touching on legal, taxation, financial, and practical issues. However, we offer no warranty or assurance that the content is accurate in all respects, and you should not therefore act in reliance on any of the information presented here. We would always recommend that you consult with qualified professionals with specific knowledge of your circumstances before proceeding (for example: a solicitor, surveyor or accountant, as the case may be).
Lending decisions are subject to an affordability/creditworthiness assessment.
Any property used as security, including your home, may be repossessed if you do not keep up repayments on your mortgage or any other debt secured on it.