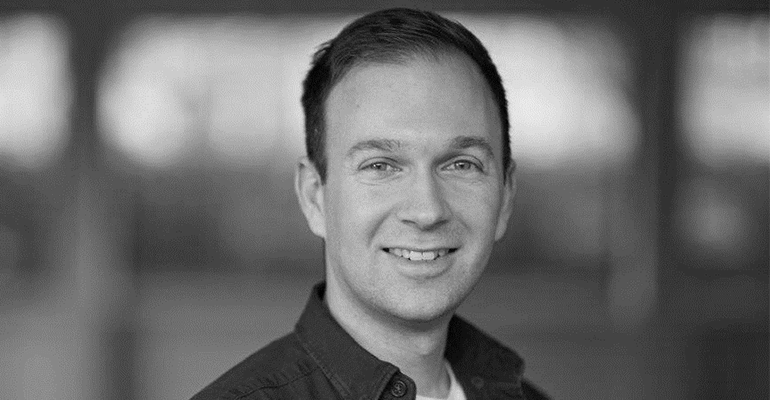 Sustainability: Q&A with Craig Brookes from our specialist vulnerable customer team
.
Craig has worked at Together for over five years in various different areas ranging from operations, HR, and his current role in the Customer Transformation team. Like all of us here at Together, Craig has a passion for delivering the right outcome for all of our valued customers.
In a nutshell, can you tell us about your role at Together?
"As Vulnerable Customer Manager at Together, I'm responsible for making sure our vulnerable customers receive as good of an outcome as our non-vulnerable customers throughout the term of their loan, from the very start of the journey all the way to the end.
"This includes reviewing our products, our marketing materials, our underwriting and sales processes and finally, the service our customers receive after their loan has funded. I essentially use the Financial Conduct Authority (FCA) guidance on vulnerability as my daily manual to ensure we're adhering to all regulatory requirements and that we adjust our processes and services when we need to."
What has been implemented recently to better support our customers?
"We're constantly looking for ways to improve the services we provide to our customers, but in the last year we've taken some huge steps forward.
"Early in 2022, training provider UK Finance held three training courses for all customer-facing colleagues in our personal finance division. The training courses included were around difficult conversations, empathetic conversations and conversations which include someone taking their own life. The courses provide the soft skills required to support the more complex discussions that our colleagues could come across when talking to a customer, but also making sure colleagues protect their own wellbeing too.
"To follow on from the UK Finance training, all customer-facing colleagues went through vulnerability refresher training with our Learning and Development team, ensuring they had the right toolkit to have effective conversations with customers who may be experiencing temporary or permanent vulnerability. And that's certainly not the end of it, as more learning modules will be delivered to further enhance our colleagues' capability and skill when dealing with vulnerable customers.
"We've also taken steps to enhance the signposting we offer to vulnerable customers. That way, we can make sure we're signposting customers who are experiencing difficult situations to the right third parties for help.
"Throughout 2022, our Customer Experience team worked hard to have all customer communication (including letters and our website) reviewed by Plain English before giving us the 'Crystal Mark'. Crystal Mark is a seal of approval that the communication is clear and has no unnecessary complexity or jargon. That way, we know we're speaking to our customers in a way that they'll understand."
Can you tell us a little about the business-as-usual activity carried out at Together, and how this helps to ensure positive customer outcomes?
"We regularly receive a lot of customer feedback from both our voice of customer surveys and public review sites Feefo, Google and Trustpilot. All feedback is analysed really closely, and any feedback that indicates an issue is acted upon. We reach out to the customers to find out what we can do to help them and we take action on any common themes discovered.
"In the last year, our website has undertaken a full re-design and the new and improved site is WCAG compliant – the Web Content Accessibility Guidelines is the international standard of web accessibility and ensures web content is inclusive to people with disabilities. Moving forwards, it's a priority that any new content uploaded to our website is WCAG compliant."
Improving our customers' experiences means were constantly striving to evolve. Are you able to give us any snippets of what's to come in 2023?
"The FCA have recently released a new piece of regulation called Consumer Duty. Consumer Duty is focused around ensuring customers receive the right outcome and introduces some adaptations on previously adopted principals. Fortunately, the regulation is already in line with our customer centric approach and our focus remains on reporting and measuring customer outcomes.
"We're continuously looking for ways to develop in the vulnerable customer space, especially in the current economic climate – we want to make sure we're supporting our customers to our best ability through these difficult times."
All content factually correct at the time of publishing.
Articles on our website are designed to be useful for our customers, and potential customers. A variety of different topics are covered, touching on legal, taxation, financial, and practical issues. However, we offer no warranty or assurance that the content is accurate in all respects, and you should not therefore act in reliance on any of the information presented here. We would always recommend that you consult with qualified professionals with specific knowledge of your circumstances before proceeding (for example: a solicitor, surveyor or accountant, as the case may be).
Lending decisions are subject to an affordability/creditworthiness assessment.
Any property used as security, including your home, may be repossessed if you do not keep up repayments on your mortgage or any other debt secured on it.