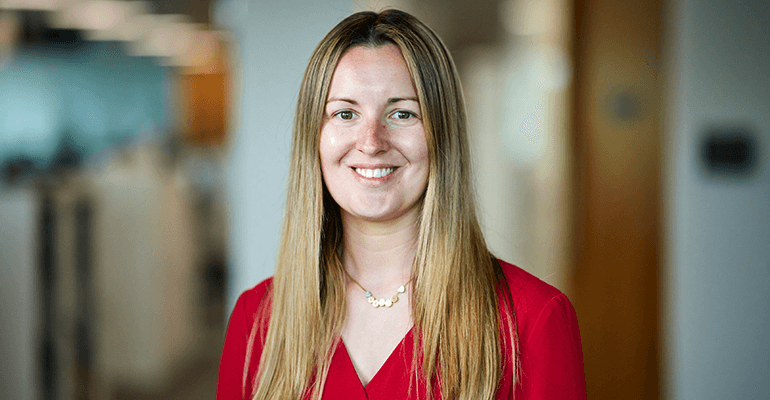 Sustainability: Q&A with our CSR Lead Holly Woodside-Coventry
.
At Together, we have a passion for our communities and understand the importance of giving back, which is why we have a specific role within the business to focus solely on the work we do in the community. Holly talks to us about her day-to-day role, as well as looking back on the previous year and what's to come in the future.
Can you tell us a little about yourself and your role at Together?
"I've been at Together for over 10 years working in various different roles, but I've always been involved in the amazing charity work we do here. I've always played a part in all of our Let's Make It Count groups, but until this year it was done side-of-desk on top of my usual day job.
"When the business decided to invest more into our communities and the Let's Make It Count programme, an internal vacancy was advertised for a CSR Lead, so I jumped at the opportunity! "My day-to-day varies quite a lot, from going out and meeting with potential and existing charity partners, planning key fundraising events, presenting ideas and proposals to colleagues, organising the volunteering days for our colleagues as well as spending time volunteering myself, and much, much more!"
Could you tell us a little about the importance of your role in the wider sustainability strategy?
"My role plays a huge part in the 'Our Communities' pillar of our overall sustainability strategy.
"I'm accountable for the delivery of all community investment work including corporate giving, fundraising and supporting the local community. In 2023 we've committed to deploy £1m across our four Let's Make It Count groups and colleague volunteering. Fortunately, there is a downwards approach from our exec team who've always been on board with us investing heavily in the community."
What are some of your highlights from the last 12 months?
"My main highlight from 2022 has to be our first ever international challenge which saw 10 colleagues trekking across the Istria mountain ranges in Croatia. Even the logistics of getting 10 colleagues to Croatia and back was a challenge, but it was all worth it when we raised over £20,000 for Seashell Trust, which brings me onto my next highlight – our ongoing partnership with Seashell.
"Seashell is a charity in Stockport for children, young people and adults with sensory impairment, profound and multiple learning difficulties, and profound communication difficulties. We've worked with Seashell for the last 10 years and they were our main charity partner in 2022 which will continue throughout 2023 too. In 2022, we undertook three colleague challenges in aid of Seashell, one of which being the Croatia trek, as well as the Manchester 10k and a Snowdon sunrise climb which collectively raised over £43,000 for the charity.
"Another positive step we took this year was the introduction of a volunteering policy where all colleagues are able to take up to two working days per year to volunteer for their chosen cause. This year, our colleagues have spent 1,548 hours volunteering – this is equivalent to a cost of nearly £39,000 for the business.
"Volunteer days this year have included beach litter picks, National Trust conservation days, helping out at holiday clubs at Seashell Trust and Manchester Youth Zone, and supporting local foodbanks and homeless kitchens."
What does the future hold for our community commitments here at Together?
"The commitment to deploying £1m across our community in 2023 gives us so many opportunities to give back this year.
"We're looking into providing funding for new playgrounds and gardens in local communities, and we're hoping to run more school competitions to win various prizes such as energy saving installations and solar panels. Plus, there will be even more new and exciting colleague challenges where all colleagues will have the opportunity to be involved. It's certainly going to be an exciting and rewarding year!"
All content factually correct at the time of publishing.
Articles on our website are designed to be useful for our customers, and potential customers. A variety of different topics are covered, touching on legal, taxation, financial, and practical issues. However, we offer no warranty or assurance that the content is accurate in all respects, and you should not therefore act in reliance on any of the information presented here. We would always recommend that you consult with qualified professionals with specific knowledge of your circumstances before proceeding (for example: a solicitor, surveyor or accountant, as the case may be).
Lending decisions are subject to an affordability/creditworthiness assessment.
Any property used as security, including your home, may be repossessed if you do not keep up repayments on your mortgage or any other debt secured on it.