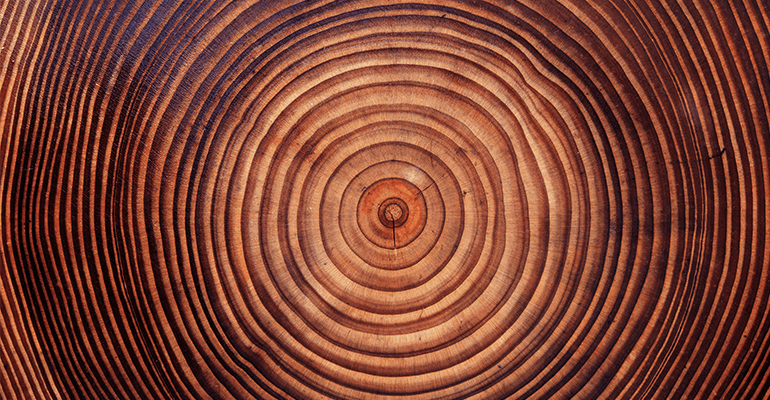 Sustainability: Q&A with Sustainability Lead Paul Moran
.
What motivated you to want to lead Sustainability at Together?
"I've been at Together for over 11 years in various roles relating to insurance, but I've always felt passionate about what sustainability encompasses, especially the environment and our planet.
"We created the Senior Sustainability Officer role to help us shape how Together approaches sustainability and the positive impact we can have on the planet, our communities, our customers, and of course our colleagues. It's a really exciting prospect and when I heard about the opportunity to be involved, I had to put myself forward."
Your role is to lead and help shape the strategy to ensure that all areas of the business are coming together to deliver against our commitments. How do you plan to achieve this?
"Together already does some great things in relation to sustainability but it's not often attributed to our sustainability work. We want to change this and make sure every small step and positive achievement is going towards helping us create long-term change.
"We've agreed the commitments against our sustainability priorities and brought them to life with ambition statements – actions we will continue to measure against. The commitments contain a number of aspirational targets, both for the short and long-term. As a business, we need to be flexible and realistic with meeting them and I've no doubt they will evolve as we continue on this journey. It's not about success or failure but more about recognising the need to learn and develop.
"We've formed our Sustainability Committee to help us ensure we hold ourselves accountable to the commitments we've made, and it's the committee's responsibility to ensure these remain at the top of the leadership team's agenda.
"All commitments have responsible leads to ensure we maintain momentum in achieving each target and I am here to support them. Our objective is to empower those leads to make change that the company can stand by and ultimately be proud of."
Why do you feel Sustainability is important at Together?
"Firstly, it's the right thing to do. But also because being sustainable will only become more of a focal point both internally and externally.
"The option to stand and wait for others to take lead has gone and it's time to take action. The issues being addressed within sustainability will only change from collective action – no Government alone can make the changes required. We must be part of the collective."
What is your vision for Sustainability at Together?
"I've used the word 'proud' on a number of occasions and that is the ultimate aim, to present a Sustainability strategy and accomplish the commitments so that everyone associated with Together can talk about them with pride.
"I want us to meet our ambitious targets and be confident Together has contributed not only to world issues, but also has a positive impact on society and our community."
In which of our sustainability pillars do you see us being able to make the most change?
"Our Sustainability pillars – our planet, our communities, our customers, and our colleagues – are all equally important to us and we have ambitious targets in place for each. However I'd say our commitments relating to the planet are particularly inspiring as they align with UK and Global ambitions and it's where I feel our impact could be great.
"We're committed to reducing our carbon emissions in terms of our direct usage and these initiatives are already in flight. For example, 64% of our car fleet is already electric and we've already commenced plans to refurbish our head offices where energy efficiency solutions are a key consideration.
"But we've got ambitions which go beyond our four walls and that's what really excites me about this target. We have a huge challenge ahead of us to understand, measure and report on the environmental impact of our lending and operational activities, but it's important to us and we want to be in a position to collaborate with customers on the ways we can improve the energy efficiency and environmental impact of their homes.
"It's been incredible to begin this journey in an organisation who takes their responsibilities seriously, and to be building on so many initiatives which were already underway. For example, in working closely with our supplier B&M waste, we've sent zero waste to landfill since 2018 which was a huge milestone – one which we're all really proud of – and I know there will be many more to come. I'm really excited to see where the next twelve months takes us!"
All content factually correct at the time of publishing.
Articles on our website are designed to be useful for our customers, and potential customers. A variety of different topics are covered, touching on legal, taxation, financial, and practical issues. However, we offer no warranty or assurance that the content is accurate in all respects, and you should not therefore act in reliance on any of the information presented here. We would always recommend that you consult with qualified professionals with specific knowledge of your circumstances before proceeding (for example: a solicitor, surveyor or accountant, as the case may be).
Lending decisions are subject to an affordability/creditworthiness assessment.
Any property used as security, including your home, may be repossessed if you do not keep up repayments on your mortgage or any other debt secured on it.