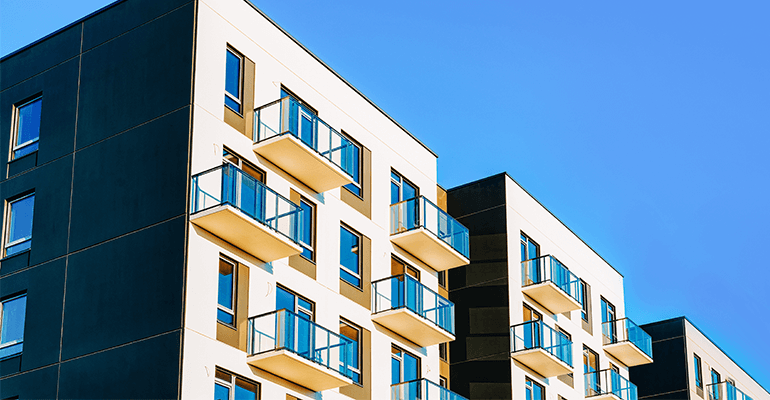 The bridging market in 2023
.
Tanya Elmaz, Director of Intermediary Sales for Commercial Finance at Together
"Despite recent economic turbulence, the bridging market has always been – and will continue to be – very resilient.
"This year brokers and their clients will still be looking for speed, but will also turn to bridging finance to provide certainty of funds for opportunities which may involve additional complexities – such as down valuations, for example.
"As some mainstream lenders shy away from these cases in the current climate, experienced bridging lenders like Together will continue to support property investors in record numbers in 2023."
What's on the horizon for 2023?
"Landlords and investors alike are still looking for ways to increase their yield. Properties in need of refurbishment continue to be a high priority, as do those which can be turned into a House in Multiple Occupation (HMO), a Multi-Unit Block (MUFB), or extended to add significant square footage.
"I think we'll also see investors exploring opportunities to convert commercial and semi-commercial properties as more of these buildings become vacant. While no-one wants to capitalise on others' misfortune, sadly the ongoing economic crisis is likely to drive more businesses and building owners to reassess and sell up, which will open doors for others to explore.
"This forms part of a wider trend we're seeing of landlords moving away from traditional buy-to-let properties where it's becoming increasingly more difficult to achieve a great yield, and seeking opportunities across a variety of asset classes and property types. In uncertain times, a diverse portfolio can help investors weather the storm, particularly if the focus is on long-term value rather than short-term gain.
"We're also still receiving lots of cases featuring dilapidated and uninhabitable properties, or those of non-standard construction, which other lenders are more reluctant to accept. But we know these often provide great investments for our customers and we're able to look at these applications using a common-sense approach.
"Property auctions remain a great place to pick up the projects I've mentioned, and I think we'll see them grow in popularity even more this year; many auctioneers moved online following the pandemic and some have increased their completion deadlines from the traditional 28 days to 56 days in some cases. Therefore, it's become more accessible and less daunting to different types of investors.
"Of course it's worth affirming that bridging finance isn't solely used for purchasing or refurbishing property. It can also be advantageous for businesses who need a short-term solution to a cash flow problem, to consolidate good debt, or to seize growth opportunities. We're definitely seeing an increase in these types of cases at the moment."
Are people's attitudes towards bridging changing?
"Every year bridging loans become more mainstream and increasingly recognised as a valuable finance option by investors.
"The last two years in particular have done a lot for the reputation of bridging – think back to the Stamp Duty holiday and a buzzing property market which saw buyers need to move incredibly quickly to secure a deal. A broker who may have previously never worked on a bridging case might have experienced more requests for fast, short-term finance where clients were experiencing broken property chains, and now they've become more savvy and are able to offer it as an option moving forward."
What should brokers be aware of?
"Intermediaries who are yet to dip their toe in the water should be aware that the bridging market is going to expand even more this year, and they need to widen their knowledge if they are to help more of their clients. Understanding how bridging can be used when a buy-to-let or commercial mortgage isn't right for their customer's circumstances is vital, and if you're currently unsure, get yourself aligned with an experienced bridging lender, or a network or club who can support you.
"I'm a firm believer that education has a crucial role to play; even experienced brokers will want to engage with education programmes and qualifications to improve standards and demonstrate their professionalism – FIBA and NACFB programmes are good examples of where to start.
"I'd also say brokers should prioritise providing great quality packs to their lenders – the more information you can provide on day one will help support a faster and easier transaction. If there are any challenges or complications which spring up, let your lender know right away so we can work out a solution which will ultimately lead to a happy client.
"Another trend we're seeing is digital transformation and technology adoption which will play a key part in the future of the industry. For example, we use Automated Valuation Models (AVMs) in the majority of cases to help speed up our processes and ensure our service is as quick as possible for brokers and customers, and it's one of the reasons our turnaround times are so fast.
"As bridging is an area of growth, I expect that there will be new entrants appearing in the market – but it is worth remembering that experience and certainty will always go far. Intermediaries come to us because of our near 50-year reputation in the industry for funding cases that others won't in a short period of time, and our experienced team who are dedicated to helping packagers find a place for their case so their clients can realise their ambitions."
For professional intermediary use only.
All content factually correct at the time of publishing.
Articles on our website are designed to be useful for our customers, and potential customers. A variety of different topics are covered, touching on legal, taxation, financial, and practical issues. However, we offer no warranty or assurance that the content is accurate in all respects, and you should not therefore act in reliance on any of the information presented here. We would always recommend that you consult with qualified professionals with specific knowledge of your circumstances before proceeding (for example: a solicitor, surveyor or accountant, as the case may be).
Lending decisions are subject to an affordability/creditworthiness assessment.
Any property used as security, including your home, may be repossessed if you do not keep up repayments on your mortgage or any other debt secured on it.