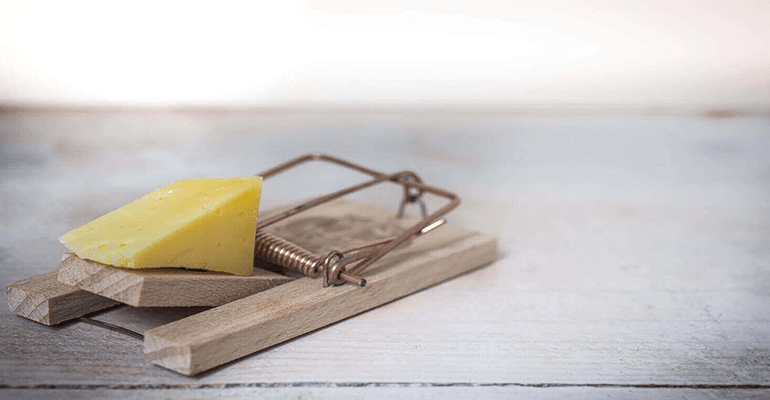 The perils and pitfalls of buying a fixer-upper
.
First-time buyers could snag themselves a bargain by buying a tired property in need of some TLC.
But – as the saying goes in property-selling circles – buyer beware. Savings on the list price can turn into lots of short-term expenses, so we think it's only fair we give appropriate warnings.
Every job creates three more
Beneath every strip of wallpaper or skirting board lies an unknown amount of bad DIY from decades past. You've no idea what you'll uncover. Be ready for one simple job to grow arms and legs – and the cost this entails.
Adding a new plug socket? The skirting boards may need to come off. And if they've been there for years, there's a good chance some plaster will come away too.
New bathroom? You might need to update the plumbing. The existing floor coverings may be destroyed in the process too.
Then, of course, there's the chance you might uncover something that was invisible during a survey. Nasties like asbestos can be costly to remove.
You need to manage your cashflow
You can plan for the work you know needs doing, but prepare for jobs to become larger or more complicated than you'd planned. If you've ever seen Grand Designs, you know how easily this can happen, and you may want to build in a large contingency fund – perhaps 20% or more.
If the deposit is wiping out all your savings, make an action plan. You'll be living in the property while you do it up, and may be relying on wages for the money to make repairs.
Therefore, take time to decide what to tackle, and when. It may be that some jobs can't be started until others are finished, and this will dictate your timeline. It makes no sense decorating if there's electrical or plumbing work required, for instance.
Be patient, and expect the unexpected.
It might be difficult getting a mortgage
Properties that are in a particularly poor state of repair may be deemed 'uninhabitable', and this can make getting a mortgage more difficult. If the property lacks a working kitchen or bathroom, this will be probably be the case for you.
Some mortgage lenders will also refuse an application if the survey reveals the property has structural problems, or has been previously affected by subsidence.
In these instances, the more risk-averse mainstream lenders may not be prepared to provide auction finance. Together, on the other hand, often can.
You might need Change of Use permission
Strictly speaking, a conversion isn't really a fixer-upper – but if you've decided to take on an old shop, church or warehouse, be ready to apply for a change of use to the local council. This will introduce time delays and, inevitably, a cost.
Your relationship will be stretched
Living in a building site is difficult – be ready for dust to cover everything you love – and it can be emotionally, as well as physically, draining. Managing the renovation can easily feel like an all-consuming second job. Remember the importance of quality time together, away from the house.
All content factually correct at the time of publishing.
Articles on our website are designed to be useful for our customers, and potential customers. A variety of different topics are covered, touching on legal, taxation, financial, and practical issues. However, we offer no warranty or assurance that the content is accurate in all respects, and you should not therefore act in reliance on any of the information presented here. We would always recommend that you consult with qualified professionals with specific knowledge of your circumstances before proceeding (for example: a solicitor, surveyor or accountant, as the case may be).
Lending decisions are subject to an affordability/creditworthiness assessment.
Any property used as security, including your home, may be repossessed if you do not keep up repayments on your mortgage or any other debt secured on it.