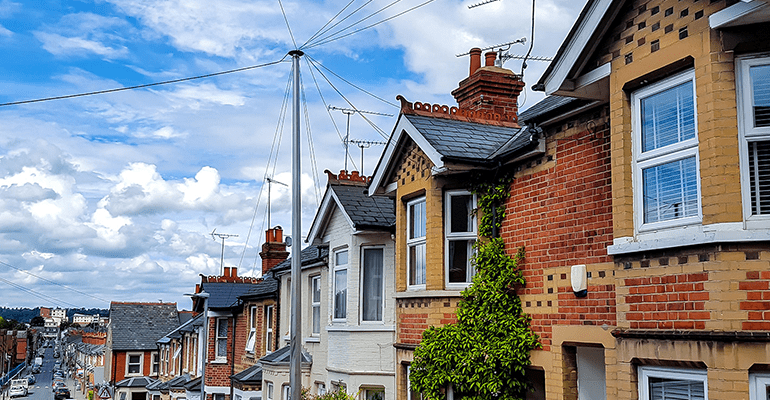 Tourism report spells good news for holiday let landlords
.
Statistics from market insights firm Mintel reveal holidaymakers are shunning overseas travel in light of the weak pound and Brexit travel uncertainties. But Brits still love their holidays – and many are instead opting for breaks within the UK.
Mintel's Domestic Tourism report, released late in 2018, predicted that the domestic holiday market is likely to grow at a faster pace than the overseas holiday market in 2019, in terms of both volume and value. It feeds into a larger trend, particularly among younger consumers, to concentrate spending on experiences like holidays, music events and eating out.
All of which is great news for buy-to-let investors. Holiday lets can provide a healthy income without some of the drawbacks of being a landlord – such as right-to-rent checks and credit referencing, while also being excepted from some recent tax and regulatory changes that have made buy-to-let less profitable.
But before you pack your bucket and spade and run for the shore, Mintel's stats reveal some interesting trends.
For instance, short breaks of three nights or fewer made up almost two-thirds of all staycations taken by domestic tourists, and 28% of all domestic tourists took a city break – more than seaside holidays (23%) and countryside escapes (18%).
What does this mean? Well, it may mean that the most lucrative holiday lets are not picturesque country cottages or quaint boltholes with sea views, but actually apartments in destination cities with buzzing nightlife or historic architecture. Perhaps unsurprisingly, this appears to be driven by 'the Airbnb generation'; Mintel's report states that 27% of Millennials plan on using the website for a UK city break in the next year.
One of the challenges facing buy-to-let investors interested in city centre apartments is that many lenders still struggle to lend on properties in high-rise blocks of six or more storeys. And, with prime building space at a premium in cities like London and Manchester, it's now normal for residential towers to reach far further into the sky.
Together are proud to support landlords seeking to maximise their yields by investing in holiday let properties, including high-rise apartments and non-standard construction properties (such as thatched cottages, barn conversions and other timber-framed homes). Our Buy to Let mortgage is available for investors looking to purchase a property or remortgage, with a maximum loan-to-value of 65%.
Unusually, we're also able to secure loans against these properties even when they are currently mortgaged, and you don't wish to remortgage out of your existing deal. Known as second-charge loans, these are not widely available on investment properties, and run alongside your existing mortgage with their own rate and terms.
All content factually correct at the time of publishing.
Articles on our website are designed to be useful for our customers, and potential customers. A variety of different topics are covered, touching on legal, taxation, financial, and practical issues. However, we offer no warranty or assurance that the content is accurate in all respects, and you should not therefore act in reliance on any of the information presented here. We would always recommend that you consult with qualified professionals with specific knowledge of your circumstances before proceeding (for example: a solicitor, surveyor or accountant, as the case may be).
Lending decisions are subject to an affordability/creditworthiness assessment.
Any property used as security, including your home, may be repossessed if you do not keep up repayments on your mortgage or any other debt secured on it.