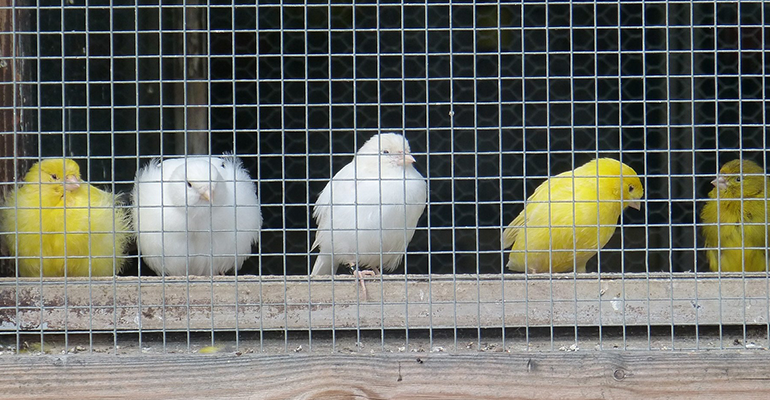 What to do if relocating your business isn't an option
.
Your business is growing and you need more space, but what can you do if you can't afford to relocate or can't find a property that's right for your ambitions?
Expanding while staying put needs a bit of lateral thinking, but it could be the best option to help you achieve your goals.
1. Have a move around
If you've been in your space a while, you've probably got used to the same old layout and a rethink might be just the thing you need.
If you need to add desks, you might want to look at replacing old furniture to create more seats in the same space. Or, if meeting space is what you need, you could look at incorporating stand-up meeting desks to maximise productivity with minimal impact on space.
The general rule of thumb when calculating space per employee is 100 square feet per person, though that doesn't take into account meeting space or other seating areas.
2. Create zones for specific uses
Sectioning off areas of your site for specific uses can also rejuvenate your space. For example, if you need office space or meeting rooms in a warehouse space, there are companies that supply 'pods' that can create new rooms with no structural work or planning permission required.
These can work in office spaces too, to create meeting rooms and quiet spaces in an open-plan layout. You could also consider pre-fab buildings if you've got the outside space and a temporary building would do the trick.
3. Renovate disused space
If you've got space that you're currently not using, having a clear out and giving it a bit of a make-over could get you the extra space you need. Storage areas and lean-tos can be converted into usable space relatively cheaply, and you might be able to get some finance – either in the form of grants or as a secured loan.
If you're not sure what you can do, get a friendly architect or builder to give you their professional opinion. You could even look at more structural options, like a mezzanine, although the cost will be higher and the project potentially more complicated.
4. Encourage flexible working
If not all of your people need to be on site five days a week, making some changes to your flexible working policy might be enough to give you the extra space you need. Using hot desks instead of permanent desks will cut down on the amount of space needed and, if people are allowed to work from home occasionally, you might not need a desk for every single person in your organisation.
5. Use digital storage
Do you still have loads of paper files, records and receipts stashed in filing cabinets? It might be time to go digital.
Not only does digital storage free up physical space in your workplace, storing files in 'the cloud' means you can access paperwork wherever you are. Don't forget, GDPR applies to data held on paper files as well as digitally, so now could be a good time to make sure all your records comply.
All content factually correct at the time of publishing.
Articles on our website are designed to be useful for our customers, and potential customers. A variety of different topics are covered, touching on legal, taxation, financial, and practical issues. However, we offer no warranty or assurance that the content is accurate in all respects, and you should not therefore act in reliance on any of the information presented here. We would always recommend that you consult with qualified professionals with specific knowledge of your circumstances before proceeding (for example: a solicitor, surveyor or accountant, as the case may be).
Lending decisions are subject to an affordability/creditworthiness assessment.
Any property used as security, including your home, may be repossessed if you do not keep up repayments on your mortgage or any other debt secured on it.