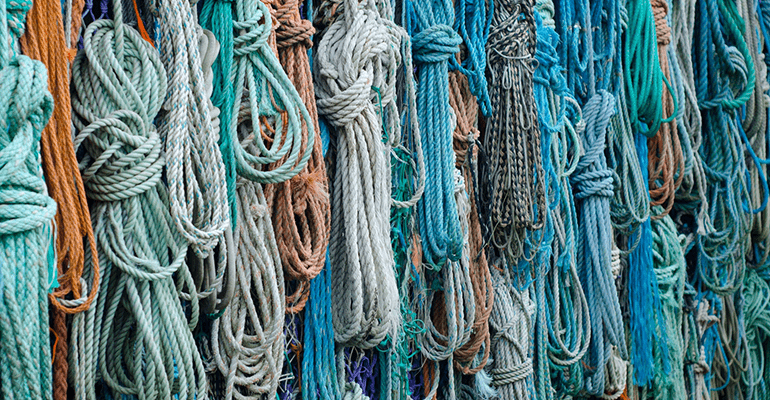 What is Japanese knotweed and why is it a problem
.
Weeds are an issue, but weeds that grow up to 20cm a day and can cause structural damage to your home are like something out of a horror movie.
Japanese knotweed has made the headlines over the last few years as it spreads across the UK's gardens, riverbanks and roadsides, causing major issues for homes and gardens alike.
Here's our guide to spotting it, dealing with it, and making sure it doesn't affect you.
How do I spot Japanese knotweed?
You might not initially think it's a weed with its broad leaves and delicate cream flowers, but you'll soon notice it as it spreads at an alarming rate – if it starts growing in early Spring, you could find yourself with a 3m high plant come June.
If you want to, quite literally, nip it in the bud before it takes hold, look out for fleshy red-tinged shoots when it first sprouts, followed by heart or spade-shaped leaves arranged in a zig zag up hollow bamboo-like shoots. Just digging it up as it sprouts won't get to the root of the problem though – Japanese knotweed can lay dormant for up to 20 years, so it's more than likely it'll be back.
Why is it a problem?
Because Japanese knotweed grows so fast, it can quickly find its way into structures – if there's a crack in your wall it can push in and create further structural issues as it continues to grow. It's even been known to force its way through concrete foundations.
If you've got Japanese knotweed in your garden, you don't have to do anything about it, but if it spreads onto someone else's property because you haven't dealt with it, you can actually be prosecuted.
Will having Japanese knotweed prevent me getting a mortgage?
Some lenders are reluctant to grant a mortgage on a property where Japanese knotweed is present, because of the risk of structural damage. If your surveyor spots it before you complete the sale, it will be flagged in your survey and your lender will take a decision on whether or not to lend to you.
However, basic surveys like a Homebuyer's Report won't look for Japanese knotweed, so you may not know you have it until the sale is complete. The presence of Japanese knotweed can also affect your buildings insurance premiums, though many buildings insurance providers won't cover you for damage caused by Japanese knotweed.
How do I get rid of it?
Your first weapon is herbicides (but only those approved by Defra), which you'll need to apply several times, and it could take up to three years for the knotweed to die off. If you're not sure how to approach it, it's probably best to call in an expert.
Don't be tempted to just cut it down and bury it or burn it – only people with the right permits from the Environment Agency can do that. And if you do try to sneak your Japanese knotweed cuttings into your garden waste bin and it spreads into the wild, you could face a £5,000 fine or go to prison for two years. That's how seriously the Environment Agency take this pretty but destructive garden invader!
All content factually correct at the time of publishing.
Articles on our website are designed to be useful for our customers, and potential customers. A variety of different topics are covered, touching on legal, taxation, financial, and practical issues. However, we offer no warranty or assurance that the content is accurate in all respects, and you should not therefore act in reliance on any of the information presented here. We would always recommend that you consult with qualified professionals with specific knowledge of your circumstances before proceeding (for example: a solicitor, surveyor or accountant, as the case may be).
Lending decisions are subject to an affordability/creditworthiness assessment.
Any property used as security, including your home, may be repossessed if you do not keep up repayments on your mortgage or any other debt secured on it.