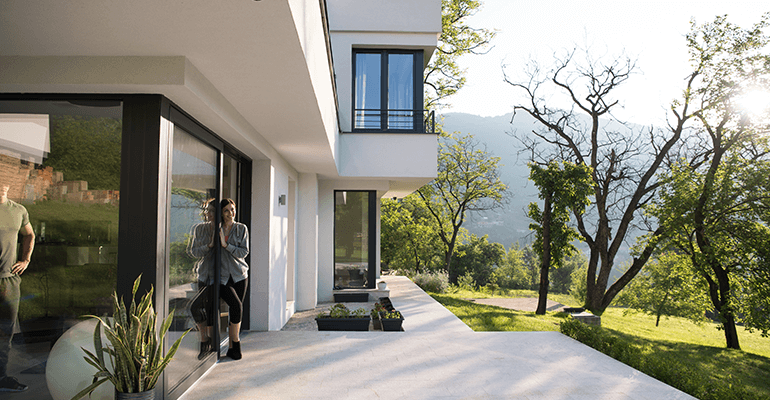 What is regulated bridging and how can it help high net worth individuals grab great deals
.
Spotted a can't-miss property opportunity but don't have the liquid cash to go for it? Regulated bridging finance could be an option for high net worth individuals looking to bag a deal on their new home. Used for short-term borrowing where you know you'll have the money to pay it back further down the line, bridging loans are a great way to make your money work smarter.
Here's everything you need to know to make bridging finance work for you.
What is bridging finance?
Bridging loans are exactly that – a financial 'bridge' to meet a shortfall between outgoing and incoming cash in the short term. Terms are usually 12 months and interest is 'rolled up', so you pay nothing back during the life of the loan, instead paying back the initial borrowing plus interest when the term is complete.
What can I use regulated bridging finance to fund?
You can use a regulated bridging loan to fund purchases of residential properties when you're selling your home and buying another but need to keep things moving if a chain breaks, or you need to move faster than those below you in the chain are able to move.
Regulated bridging finance relies on you using you own home as security and having an exit strategy to pay it off in the short-term – usually the sale on your current property or the liquidating of investments to cover the costs of moving up the property ladder.
Why would I choose a bridging loan over a standard loan?
Unlike standard loans, bridging loan applications are assessed based on your ability to pay them back, rather than on incomings and outgoings. This can be really helpful if you've got a complex income, or your money is tied up in investments you're planning to cash in to cover the cost of an opportunity.
Specialist lenders like Together will look instead at your exit strategy – for example, if you're planning to sell two properties in your portfolio to fund a larger property purchase, expecting an inheritance or waiting for a dividend to land - to make a decision on whether a regulated bridging loan is the right fit for you.
Bridging loans are typically quicker to arrange, which means you won't have to miss out on a deal because you're waiting for money to arrive. Together are often able to approve borrowing in a matter of hours for substantial sums of money – vital if securing funding quickly could make or break your deal.
Do I have to pay a regulated bridging loan back monthly?
No, with a regulated bridging loan from Together you just pay back what you've borrowed, plus interest and fees at the end of the loan period. Plus, there's no early repayment charge, so you can pay the money back as soon as you like, so you could pay very little interest.
What interest rate will I get on regulated bridging finance?
The interest rate you'll be offered is set based on what you're using the bridging loan for – for example, the type and value of the property you're using to secure the loan, how much you need to borrow and whether you have any other loans secured against the property.
Got a need for short-term regulated bridging finance? Together Premier offers a concierge service for high net worth individuals to create an offer tailored perfectly to you. Contact Together to find out how we can support your ambitions.
All content factually correct at the time of publishing.
Articles on our website are designed to be useful for our customers, and potential customers. A variety of different topics are covered, touching on legal, taxation, financial, and practical issues. However, we offer no warranty or assurance that the content is accurate in all respects, and you should not therefore act in reliance on any of the information presented here. We would always recommend that you consult with qualified professionals with specific knowledge of your circumstances before proceeding (for example: a solicitor, surveyor or accountant, as the case may be).
Lending decisions are subject to an affordability/creditworthiness assessment.
Any property used as security, including your home, may be repossessed if you do not keep up repayments on your mortgage or any other debt secured on it.