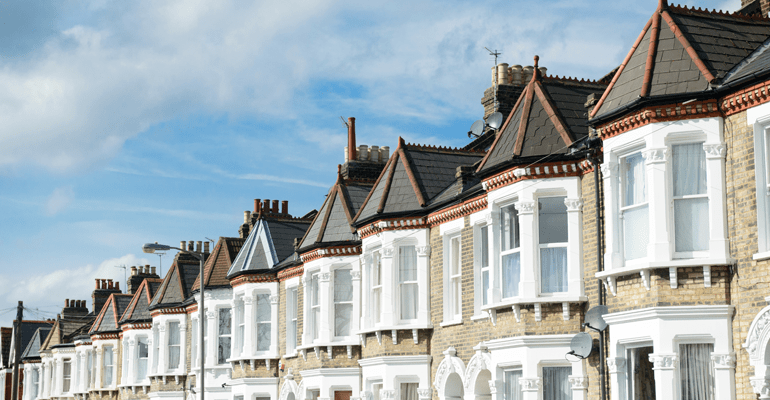 What will happen in the auction market in 2023? Our expert view
.
With a new year upon us, we ask Scott Hendry, Auction Finance Director at Together, and Bryan Baxter, Director of Auction House East Anglia/UK to comment on the trends that they're currently seeing in the auction market, and what to expect for 2023.
How popular is it to buy at auction at the moment?
Scott: There is certainly an increase in vendors, with overall lots offered up 22% in the last quarter of 2022 compared to the same period in 2021.* Auction catalogues have swelled, with many auctioneers reporting record sized catalogues, or adding additional sale dates to handle the increased sale demand.
Bryan: Our December 2022 auction was our biggest ever with over 100 lots from a range of clients and 2022 was our most successful year in terms of lots offered and sold. We did see a reduction in active buyers in the last quarter, however we are already seeing buyer interest increase as interest rates begin to stabilise.
What types of lot are in demand?
Scott: Properties with an existing income that are ready to go with tenants have been performing well, compared to assets that need physical works or improvements which historically have been the best performing assets at auction.
Vacant commercial properties seem to have fallen down the charts of what is exciting to buy, with hybrid working reducing demand for workspaces. Exceptions include those commercial properties that have granted planning or permitted development permissions.
Multi-let residential and commercial properties still seem to be popular. Larger sized developments are moving slowly, even though there still seems to be plenty of appetite to build.
Bryan:
Other properties we're seeing include unsold properties that were previously on the books of traditional estate agents, and typical auction stock of investment properties and modernisation projects.
Have you noticed any changes to the types of buyers that you're seeing?
Bryan: On the buyer front we have seen the return of the cash rich professional builders and investors who are hoping to buy at reduced prices but generally bidder numbers are down.
Noticeably small-time investors appear to be exiting the market.
What do you expect to see in the auction market in 2023?
Scott: There will be the inevitable caution, fuelled by the media and a readjustment in price levels as a result. The market is still likely to settle with prices keeping to pre-pandemic levels.
It will be unsustainable for prices to continue to rise due to mortgage rate rises and the cost of living impacting affordability for many, despite supply starting to increase. However, with demand strong for those who can still afford to invest, competition for properties will level out and price rises should start to calm.
Bryan: Prices are generally marked down by 10-15% in comparison to this time a year ago.
A further hardening of the market is expected in 2023, but as interest rate rises stabilise, a further significant drop in house prices is not expected.
The market gets used to the prevailing interest rates fairly quickly, and as this happens confidence will return and we expect to see bidder numbers increase in the middle of the year. Therefore, the best time to purchase will probably be between now and Spring.
*Essential Information Group January newsletter 2023
All content factually correct at the time of publishing.
Articles on our website are designed to be useful for our customers, and potential customers. A variety of different topics are covered, touching on legal, taxation, financial, and practical issues. However, we offer no warranty or assurance that the content is accurate in all respects, and you should not therefore act in reliance on any of the information presented here. We would always recommend that you consult with qualified professionals with specific knowledge of your circumstances before proceeding (for example: a solicitor, surveyor or accountant, as the case may be).
Lending decisions are subject to an affordability/creditworthiness assessment.
Any property used as security, including your home, may be repossessed if you do not keep up repayments on your mortgage or any other debt secured on it.