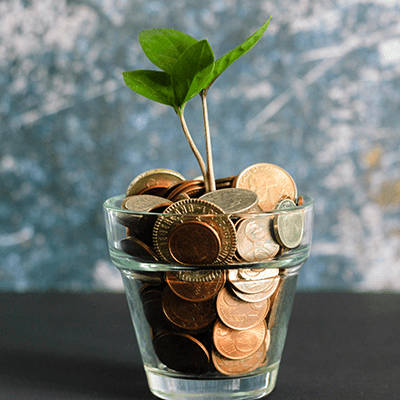 Buy to Let Mortgages for Poor Credit
Adverse credit buy to let mortgages
.
Flexible on income & credit status
On a huge range of property types
Fast, easy application process
What makes us different
Trusted

With nearly 50 years of lending experience under our belts, you can trust us to get things right for you.

Open-minded

Unlike many, we lend on properties like ex-council properties, high-rise flats and those made of non-standard materials.

Common sense

You're more than a credit score. If the sums show that you can afford the property, we do our best to make it happen.

Smart

Receive updates on your application, upload files & e-sign most documents to open your Together account - all using our secure app.
Our Buy to Let mortgage key facts
£2.5m

Borrow up to £2.5m

4 to 30 years

Terms available from 4 to 30 years

9.75%

Rates from 9.75%/annum

Payment options

Fixed rate and variable options available

75%

Borrow up to 75%* of the property's value
Consolidating unsecured debts with secured lending may increase the amount repaid overall.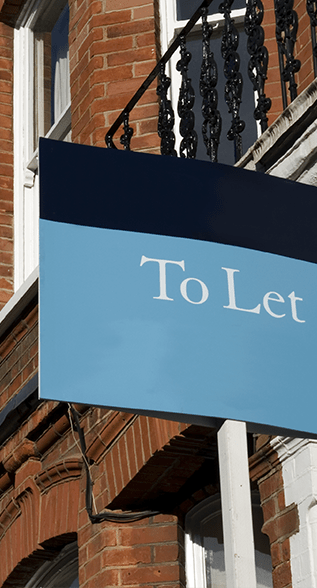 Think you've got bad credit, but need a buy-to-let mortgage?
Unlike many buy-to-let mortgage providers, we don't use your credit score to set your rate or help us decide if we can lend to you. Instead, we'll listen to your story, so we have the full picture of how things reached this point.
Because we understand life doesn't always run smoothly, and we don't think having adverse credit should get in the way of your ambitions as a landlord. Instead, we get to know the person behind the numbers, and make our decision based on your individual circumstances.
We can ignore:
Missed payments on personal loans (e.g. missed payments on credit cards, mobile phone bills etc.).
All CCJs and Defaults under £300, and any under £3,000 that have been satisfied
Unsecured arrears in the last 12 months
And adverse credit events more than 12 months old don't factor in product selection
In fact, we'll give you the same options as someone with an applicant with an A+ credit history – meaning you can benefit from our lowest-ever Buy to Let mortgage rates.
✓

Fixed and variable rate options

✓

Limited company applicants accepted, with no premium

✓

No limit on the size or value of your portfolio

✓ 

Other sources of income, and up to 90% of projected rent taken into account for affordability

✓ 

Secure against one or several properties
Common questions about adverse credit Buy to Let mortgages
Can I get a Buy to Let mortgage with poor credit?
Yes – in most cases we can find a solution for you. One of our relationship managers will discuss your circumstances and see how we can help if you have a low credit score.
What are your Buy to Let mortgage rates?
Get in touch with us on 0371 705 1518 or book an appointment here to discuss our current rates.
How quickly can I get a Buy to Let mortgage?
It all depends on the legal process with your solicitors. We aim to get the offer in principle out to you on the same day of your application and your offer to your solicitor within a week if we have everything we need.
What does the application journey look like for Buy to Let mortgages?
Once you've submitted your application to your relationship manager, your case will be submitted to our underwriting team for approval. Once approved the legal pack will be issued to your solicitor to complete the legal paperwork. Your solicitor will return this to our completions team, who will submit the case for final approval and funding.
In some scenarios, we may be able to utilise our in-house legal team to help speed up the application process.
What documents do you need for a Buy to Let mortgage?
We like to make your application as straight forward as possible. Not everyone's circumstances will be the same and so we don't ask for the same documents from everyone. Some standard documents we ask for are:
Application Form
Income information (Payslips, Tax Returns, etc)
Company Structure form (if applying in a company name)
Your relationship manager will talk you through exactly what you will need for your application.
Will I need a valuation for a Buy to Let mortgage?
In most cases we can run a desktop valuation, meaning there will be no valuation costs involved. If we can't run this for any reason, or doesn't return as expected, that's when we would need a full valuation.
Do you offer Buy to Let mortgages to start-up companies?
Yes – we will just need some information about how you will be in a position to make the monthly instalments or discuss alternative products with you.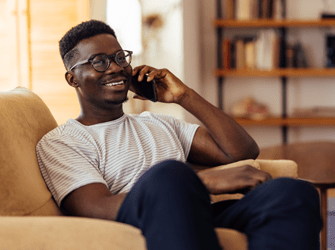 Get in touch
Ready to talk?
Check your eligibility
Any property used as security, including your home, may be repossessed if you do not keep up repayments on your mortgage or any other debt secured on it.