Bridging the gap: 'How £1.2m short-term finance helped us buy our dream home in just 23 days'
.
When property developer Mark Sheppard and his wife Gayle saw 'Latchford' in Devon, he knew it was the perfect home for his and is partner's retirement.
The family home is situated in the village of Beaford, around 30 miles from Exeter. Surrounded by stunning Devon countryside, the area hosts a local pub and church, and is just a short drive from the beautiful coast.
After a career in building and development, the couple were looking for somewhere quieter and calmer to move to. Gayle saw the property, and they both instantly fell in love with the place. However, the couple needed to move quickly to prevent them missing out on the opportunity in a red hot property market.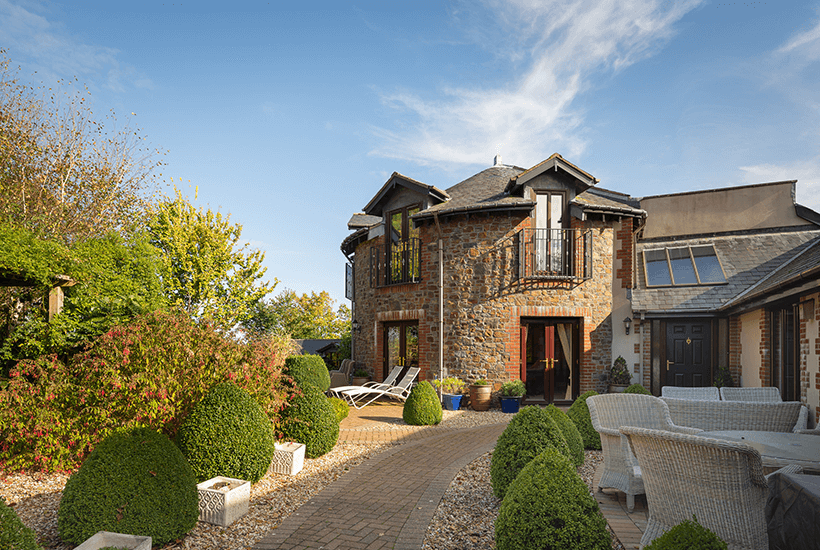 They approached specialist lender Together Premier, for a short-term bridging finance, allowing them to buy their 'forever home' - paying back the loan after they'd sold their current property.
Together, who had a relationship with Mr Sheppard through his business, agreed a personal bridging loan of £1.2million – allowing them to purchase the property in just 23 days from their first viewing.
Mark said: "We have been working our entire lives, and knew it was time to start slowing down. The Latchford looked perfect, the home and the surrounding area seemed so calm and peaceful – exactly what we needed.
"I have already worked with Together in the past, and have built an incredible relationship with them. I know them and trust them, and so it was a no-brainer to approach them.
"We knew that a mainstream lender would take a while to arrange funding, meaning there would be a chance we'd miss out on the opportunity. Together were able to provide us with a 12 month bridging loan, meaning we could purchase the property without having to wait for the sale of our previous home.
"We were so glad to have Together there to help; as always their team has been incredible from start to finish."
Set in the heart of a quaint Devon community, the unique property is designed to ensure an incredible amount of natural light throughout. It has four double bedroom suites, an indoor heated swimming pool and underfloor heating. On the first floor is the master suite, double doors with a Juliet balcony opening over the garden, offering beautiful views across the fields beyond.
Accessed from the reception hall, the 21 ft swimming pool complex comprises of a cloakroom, shower cubicle and changing room. The property also boasts two double garages and a separate annexe with its own kitchen and bathroom.
Outside, Latchford includes near half an acre of land with a stunning and bespoke landscape garden. At its centre sits a calming, spring-fed pond; complete with lit fountain, Koi Carp and a tumbling waterfall. Scott Clay, Head of Together Premier, said: "Latchford is a truly unique property, and we are so pleased to have been able to help Mark and his partner secure their dream house. All potential buyers live with the worry they may miss out on their chance to grab the perfect property in such a competitive market, so bridging loans such as this are an excellent solution to help property buyers achieve their ambitions."
He added: "We've worked with Mark many times in the past, and have built up a strong relationship with him. We hope to continue this forward into the future."