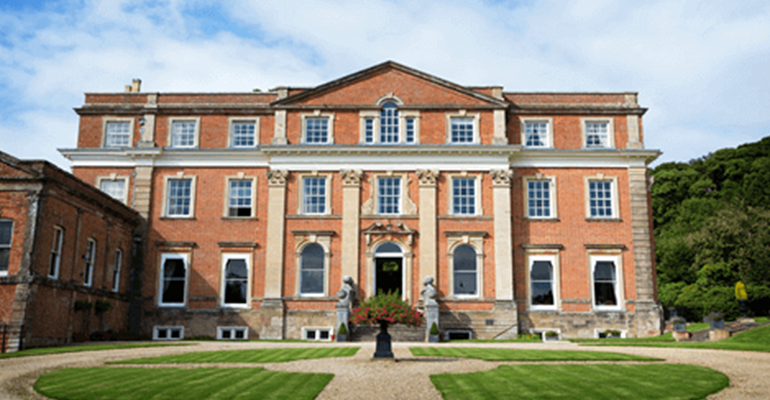 Wedding venue sets out plans to renovate £2.75m property
.
The owners of a £2.75million wedding venue have announced major expansion plans – after it was revealed they nearly missed out on buying the historic property.
Business partners Samantha Gilchrist, Stuart Guy and Natasha Cronin are set to complete a refurb of the 300-year-old Crowcombe Court in Somerset over the next few months.
It will include creating a new bridal suite, an outdoor ceremony space and a 'getting ready room' for brides and grooms to have photos taken as they prepare for their big day.
Samantha Gilchrist said: "It is a fantastic property and will look even more amazing once the renovations are complete by the beginning of next year.
"Since we took over, the feedback from guests and local suppliers has been fantastic and we're looking forward to many more beautiful weddings and events in the future."
However, Sam revealed she and her business partners almost missed the chance to buy the "magnificent" Grade I listed property, near Taunton, after it went up for sale last year.
Their initial finance provider pulled the plug at the eleventh hour – leaving them with just three weeks to find the money they needed for the purchase.
We stepped in to save the deal with a £1.35million bridging loan until the business partners could agree longer-term finance.
Andrew Fouli, our corporate relationship director, said: "It's a magnificent property with an impressive history.
"They had funding agreed with another bridging lender but were let down just before the purchase was due to complete. The client agreed a short extension with the vendor and we pulled out all the stops to deliver the funding in less than three weeks.
"We looked at the buyers' backgrounds, their success in running another large wedding venue and their plans for the future. We were happy to fund the deal on that basis and look forward to building a strong successful relationship with the client."
Crowcombe Court, which is set in 10 acres, was designed by Nathaniel Ireson and built in 1739. The building retains most of its important historic features, including superb plasterwork, ornate fire surrounds and two original staircases.
It is the second wedding venue the three partners have taken on under their company Stockbridge Venues Limited. In 2017, they bought The Ravenswood, a 34-bedroom wedding venue in 18 acres of land in the heart of the Ashdown Forest in Sussex.
Since starting their latest venture at Crowcombe Court in August, they have held nearly 20 events and weddings, as well as a successful wedding fair which attracted more than 100 visitors.