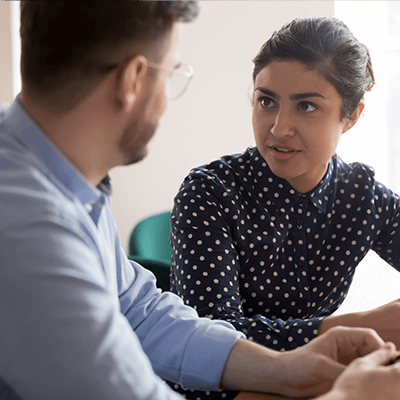 Secured loans
Secured homeowner loans for imperfect credit
.
Where common sense meets flexible funding
Why choose Together?
Vast experience
With almost 50 years of lending experience under our belts, you can trust us to get things right for you.
Common sense decisions
If the sum shows you can afford the property - even if you've only been trading 12 months - we do out best to make it happen.
Fast, easy account opening
Receive updates on your application, upload files & e-sign most documents to open your Together account - all using our secure app.
Poor credit? We can help.
Even the most diligent money-manager can get caught out by unexpected events – so we understand many people have missed payments on their credit file.
With our flexible lending criteria and common sense approach, we're able to offer a wide range of clients a secured loan – giving them the hand they need, when they need it most.
We get to know the person behind the numbers, and make our decision based on your individual circumstances. We can consider blips in the last 12 months, including:
Missed payments on personal loans in the last 12 months (e.g. missed payments on credit cards, mobile phone bills etc).
CCJs and Defaults under £300, and those under £3,000 that have been satisfied
And adverse credit events more than 12 months old don't factor in product selection
Why choose a secured homeowner loan?
If you're looking to borrow, a secured loan (also known as a second-charge mortgage) may be worth considering if your circumstances have changed, and remortgaging out of your existing deal wouldn't the best option. For example, if you've suffered a financial blip in the last 12 months since taking out your existing mortgage and you've now got a poor credit score.
The loan is secured against your home and will run alongside – but independent of – your mortgage. It has its own rate and terms, so you could borrow over a shorter period than remains on your current mortgage.
At Together, we can lend to customers with bad credit for many purposes, including:
To carry out home improvements or refurbishment
To consolidate debts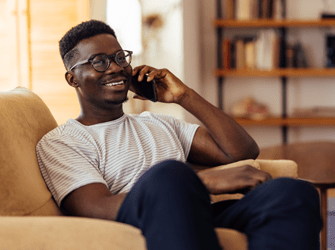 Find out more
Ready to get started?
See how we could help
Your home may be repossessed if you do not keep up repayments on your mortgage.
You are likely to repay more overall if you select a longer-term mortgage to reduce your monthly payments.
Additional fees and charges are applicable. Lending is subject to an affordability and creditworthiness assessment.
Consolidating unsecured debt through secured lending could increase the total amount you pay back. Your home may be repossessed if you do not keep up repayments on your mortgage.